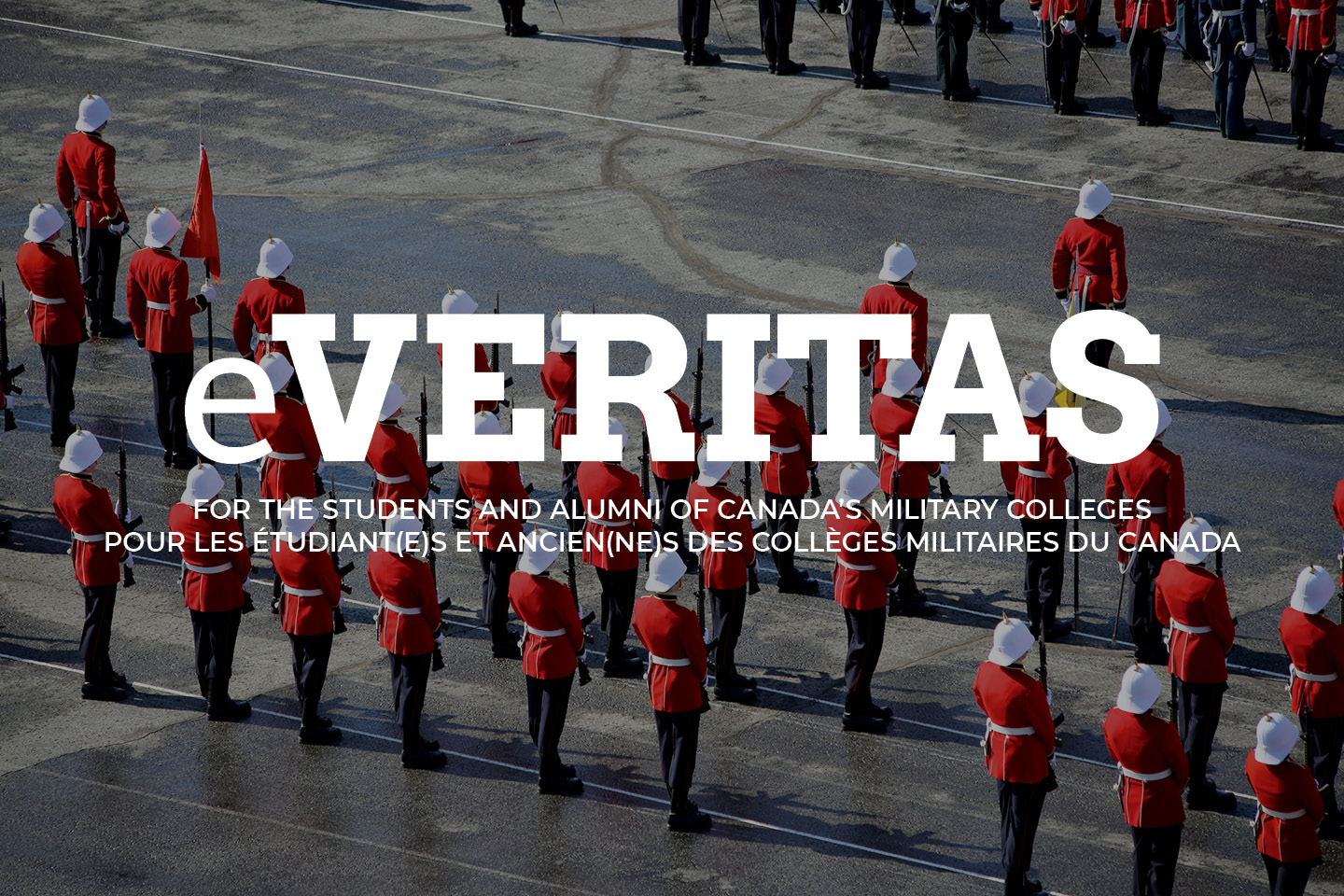 Now that incoming Director of Cadets 19706 LCol Patrick Lemyre has been in the job long enough for his busy transition period to have abated somewhat, he found time to answer a few questions with 25366 Mike Shewfelt. 
e-Veritas: What is your background in the CF…? How do you think your background has prepared you for the role of Director of Cadets…?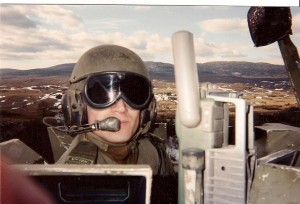 19706 LCol Patrick Lemyre: Since graduation from RMC St-Jean in 1995, I have spent most of my career as an Armoured Officer with the 12e Régiment Blindé du Canada, Valcartier, QC. At the Regiment, I started as a Troop leader and I assumed numerous other Junior Officer positions before deploying in 1999 to Bosnia-Herzegovina. Still as a young Officer, I also served at the Armour School in Gagetown, NB, as an Armoured tactics and gunnery instructor. Thinking back about that period, I realize that time simply flew by. I had so many things to learn as a Junior Officer (because the learning never stops!), and the Regiment was very busy during that period as it deployed numerous times on training exercises, domestic operations like a sovereignty op in the arctic, and Op VERGLAS in response to a major ice storm. Luckily as a young Officer, I had many good Officer mentors, but most importantly, my troop Warrant Officers were of an excellent caliber. They taught me the most important lesson; that I must always respect my subordinates, and pay attention to what they have to say.
Later in 2005, I also deployed to Egypt on Operation CALUMET, with the Multinational Forces and Observers (MFO), as the Senior Staff Officer Training for all the deployed forces. In 2006, I deployed to Syria on Operation GLADIUS, with the United Nations Disengagement and Observer Force (UNDOF). On those two deployments, both with international contigents, I came to another realization; soldiers are soldiers (but Canadian ones are better!), regardless of their nationality. They all expect the same things from their officers; respect and a good example to be inspired and follow. I took command of "Bravo" Squadron (Armoured Recce) at the 12eRBC in 2006, and of the Regiment's Headquarters Squadron in 2007 while I concurrently assumed the duties of the Regimental Deputy Commanding Officer. This period at the Regiment was very different from when I first arrived in Valcartier as a young 2Lt. Being a Major at that time, I had to put myself into the boots of soldiers and young officers who had just returned from or were about to deploy to Afghanistan. Many of our 4th years will have to face that same reality when they will join their CF Units as young commissioned Officers. They will have to be able to listen to their subordinates' needs and respect their experience.
In 2008, I was posted to Canada Command and subsequently to CEFCOM, Ottawa, where I coordinated domestic operations and the deployment of Canadian troops to numerous overseas missions as a Staff Officer. Although I enjoyed learning how to plan complex operations during this time as a Staff Officer, I realized that I was missing the contact with subordinates; when I graduated from RMC St-Jean, I wanted to be an Officer and command troops. Becoming the Director of Cadets was a golden opportunity for me to experience command again, but also to do it in an institution that I respect for many reasons, an important one being that it allowed me, to this point, to serve Canadians while pursuing such an exciting and gratifying career. So, to answer your question, I will say that the many contacts and experiences that I had with my troops have definitely prepared me well for this job.
e-Veritas: Quelle a été votre expérience comme un élève-officier…?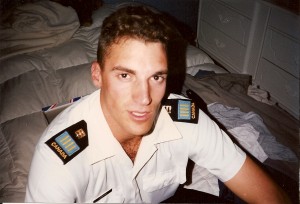 19706 LCol Patrick Lemyre: J'ai commencé ma carrière en tant qu'Élof au CMR St-Jean en 1990, suivant les traces de ma soeur qui graduait à ce moment de RMC. Les 5 années passées au Collège sont dans mes meilleures à ce jour. Les amitiés et la camaraderie, l'esprit de corps, le sentiment que je faisais maintenant parti d'une équipe, sont toutes des raisons qui ont simplement rendues l'expérience encore plus valable et mémorable. Porter les couleurs du CMR à chaque entraînement ou partie à travers ma participation dans les équipes représentatives de football et de hockey du CMR ont également renforcé ma fierté envers le Collège.
C'est la même chose pour les Élofs d'aujourd'hui; qu'ils soient membre d'équipes sportives, des Bands de musique, des Clubs, ou de toutes autres activités qui leur permettent de représenter RMC, ces opportunités resteront certainement leurs meilleurs souvenirs. En toute honnêteté, j'étais un étudiant très moyen sur le plan académique. C'était probablement parce que j'étais impliqué dans les sports, et un peu trop dans la vie sociale du CMR… Ce qui est certain, c'est que j'étais fier à la fin de chaque année de progresser un peu plus vers mon but de devenir un officier des FC, et que j'ai appris très tôt qu'il est important de garder une vie balancée.
e-Veritas: What were your expectations upon coming to the College as Director of Cadets (DCdts)…? How have those expectations compared to the reality of the last few months…?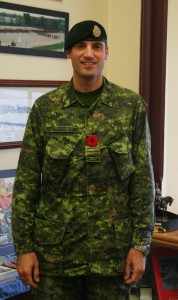 19706 LCol Patrick Lemyre: I certainly knew that the DCdts' position was going to be busy; but I never expected ''that'' level of busy… There is always something happening at RMC, the operational tempo never seems to slow down, and Officer Cadets (OCdts) always find ways to surprise me. The only way to understand that is to live in the same daily routine as the OCdts; one quickly realizes that what they accomplish on a daily basis is no easy feat. The four pillars are tough to tackle, especially if taking additional leadership roles, or studying in a demanding program, like many OCdts do.
In regards to my expectations versus my experience for the last few months, although it was very demanding and challenging, I enjoyed every minute of it simply because of the contacts I had with the OCdts on a daily basis; every time I hope I was able to encourage them to do better, not to let that chance slip of experiencing a rewarding career, or to just provide them with the example that they deserve.
e-Veritas: Qu'avez-vous apprécié de votre travail avec les élève-officiers…?
19706 LCol Patrick Lemyre: Leur énergie et leur désir d'apprendre. Ces deux qualités sont présentes chez les Élofs à un niveau difficile à trouver dans d'autres organisations. On a qu'à penser au FYOP et à l'effort requis par les premières années et leurs staffs; les recrues doivent posséder un fort désir d'apprendre pour passer à travers une telle épreuve, et les instructeurs doivent puiser dans toutes leurs ressources afin d'accomplir la tâche si difficile d'entraîner les nouveaux membres de l'Escadre. Je crois que le niveau d'énergie ressenti lors de la course à obstacles de cette année est un excellent indicateur de l'excellent travail qui avait été accompli par tous pour se rendre jusqu'à ce point, et aussi un autre exemple qui démontre que la vie à RMC est spéciale. La recrudescence des Skylarks bien faits, et plus récemment, le Gangnam RMC-style, sont d'autres bons exemples que la vie au Collège, bien qu'elle soit exigeante, peut aussi être amusante.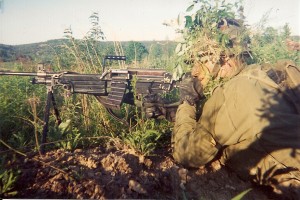 Pour ce qui est du désir d'apprendre, j'ai pu le voir à chaque fois que j'ai parlé à des Élofs sur leurs entraînements d'été, à des premières années pendant le FYOP, à des membres du Band ou d'équipes représentatives, ou simplement accompagné des Élofs lors de leurs entraînements matinaux.
Par leurs questions sur ''comment c'était dans mon temps?'' ou sur "comment ça se passe une fois rendu au Régiment?", je me motive toujours plus à les aider dans leur développement en tant que jeunes officiers en leur racontant mes "histoires de guerre". J'espère seulement qu'ils profiteront au maximum des opportunités que je leur présente régulièment de discuter, de ma porte qui est toujours ouverte.
e-Veritas: What advice, if any, would you give the Cadets…?
19706 LCol Patrick Lemyre: Step up to the plate, and don't be that grey man. There are many opportunities to get involved at RMC and to develop your Officers' skills; whether it is through Clubs, Varsity, music, Intramurals, PAG, bar positions, military duties and training, or your participation in class, just to name a few, the College has something to offer to everyone that wants to take advantage of their RMC experience. It is by getting involved that I developed pride in my College, that I made it my own; I certainly hope that the RMC OCdts will also get involved, take ownership, and be proud of their first Unit. To that effect, I believe that an important change is already happening within the Cadet Wing; you are gradually taking charge, accepting more responsibilities for your Unit. The ball is rolling, with your efforts, let's keep it going!