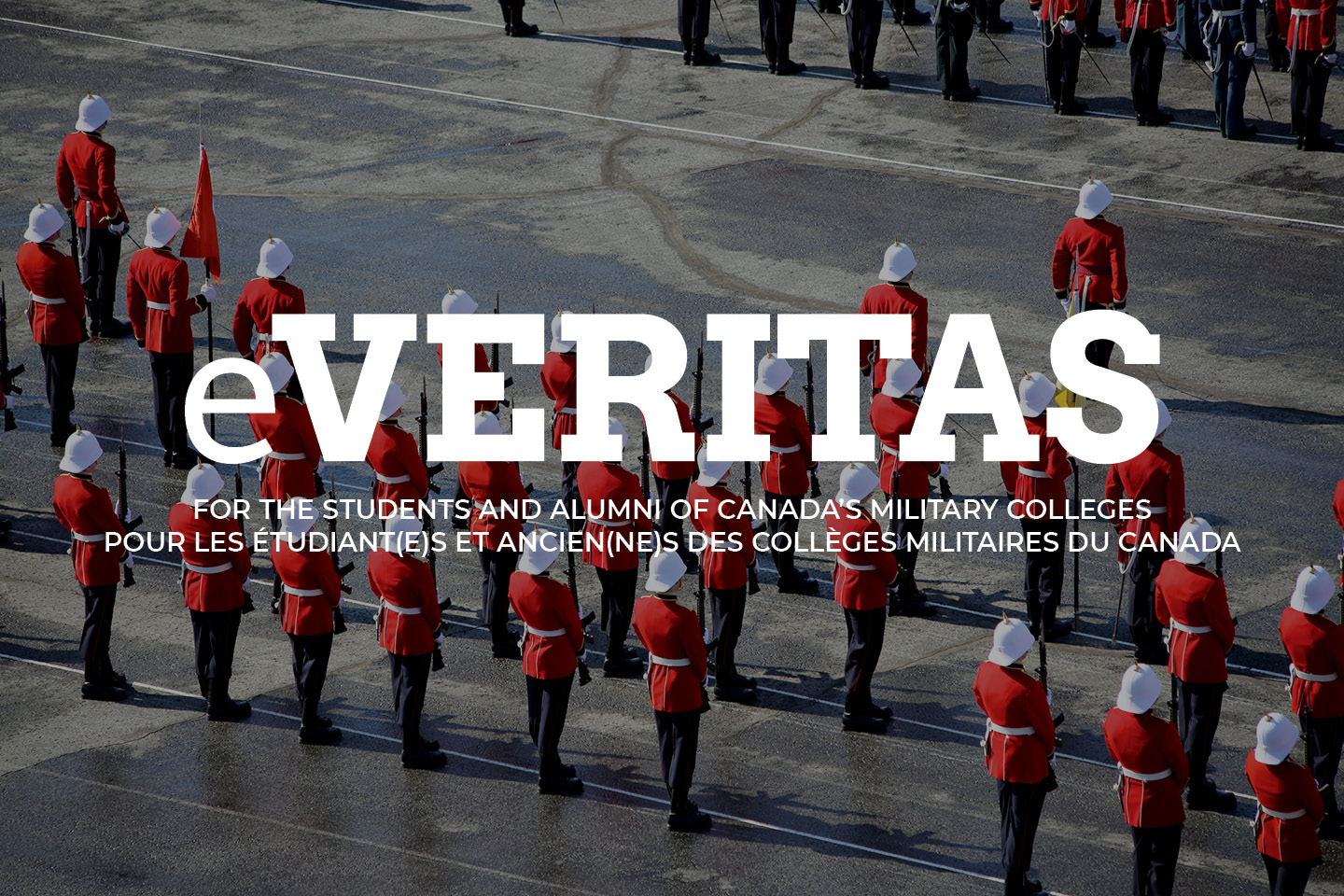 27 Oct 51
Played St Pat's and won 29-0. Don Green played a wonderful game – he had an 80 yard run called back for holding. Held a formal dance tonight and after much scrambling around got myself a date. Most of the girls from Queen's are in Toronto this weekend. George Wild came out and had a fairly good time I think.

28 Oct 51
Little of great moment happened today. After church parade I hit the sack and thereby missed my dinner (always Sunday Breakfast too). Around 1800 hours we were called out to look for a soldier who had stolen some money in Fort Haldimand and was suspected of still being on the grounds. We didn't find him and I haven't heard anything more about it. The soccer team came back from Toronto after losing 1-0. I'd give anything for them whip the tin out of that Varsity team. We've lost to them by a small score for two years now.
31 Oct 51
We had our first snow early Monday morning – breakfast parades are getting to be pretty cold affairs now. I'm having fun this week as fire project commander. Yesterday Moon and I went over to investigate the new darkroom. The new enlarger is a honey. Today we fell in full ceremonial dress at noon hour. Apparently some characters from the National Film Board needed some more shots. Only thing was that the wind is bad today, a freighter is anchored out in the bay. So after much fussing around they called it off. After classes Law and I and some other chaps took a whaler out and had a wonderful sail. The old whaler was keeled right over and going like a bat out of hell and the waves were so big that she would ride up one side and leap off the crest of a wave and crash down into the trough. We went quite a way out of the bay and it got so bad we were afraid to come about so we wore and came scooting back into the bay at a terrific clip.
2 Nov 51
I agreed to take Johnny Keane's place as W.D.C. tonight and had a lot of excitement a Cadet was placed under close arrest and a full time guard was with him all the time. He confessed to stealing and will probably be expelled any day now. It snowed heavily tonight and made it hard for all the chaps going on weekend. This is the one general weekend for the fall term and as a result there are very few cadets besides recruits left. Andy Croll was to fly to London for a debate but the plane was grounded.