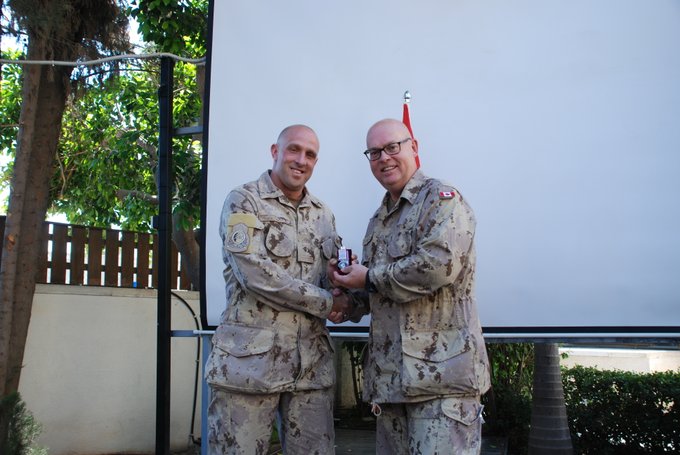 Note from the Editor: We thought we would provide some pictures we found of Alumni this week in this section.  While all stories might not focus on our alumni in the 'News" we felt it was important to share their pictures on this post.
---
Congratulations to 

RMC Hockey Alumni

20546 Jeannot Boucher CMR RMC Class of 1997,  for the official announcement of his promotion from Brigader-General to Major General. Jeannot (Butch) Boucher graduated from RMC in 1997 and has a distinguished career including a lengthy stint as the RMC Paladins Hockey Champion for 5 years where he actively advocated for the program across DND and the CAF.
" Well done! "to BGen Jeannot Boucher who leaves the head of Task Force Jerusalem, Op PROTEUS, the contribution of the 
 to the capacity building of the Palestinian Authority security forces.
Photo:  Butch (left) receiving his medal from another RMC Hockey Alumni Vice Admiral Bob Auchterlonie Commander CJOC
---
Some alumni at the Canadian Army Ball on April 15th. There were so many mini-reunions, it was impossible to count!
Photos courtesy of 16598 Scott Stevenson, RRMC Class of 1988
MaxSys was pleased to sponsor the Canadian Army Ball this past Saturday. Photo L-R; LGen (retd) Michele Maisonneuve, HCol Bryan Brulotte, LCol (retd) Pierre Paul-Hus. Both great Canadians and friends!  Photo shared from LinkedIn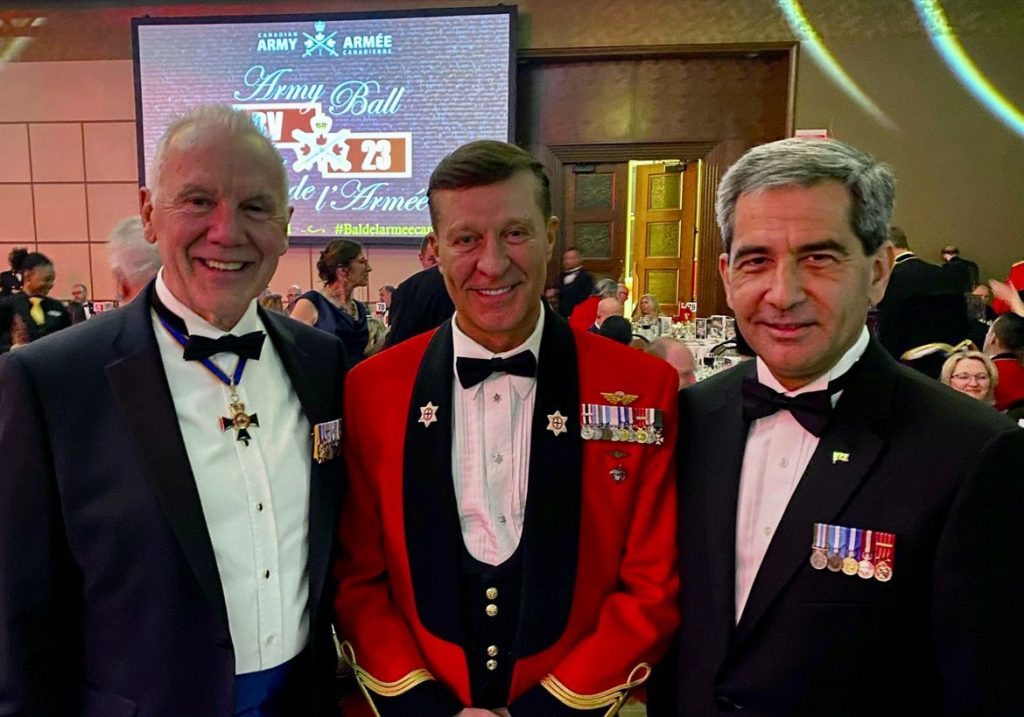 With more than 900 people at the 🇨🇦 Army Ball 2023 held [yesterday] in Gatineau QC, it was impossible to meet so many friends and colleagues. Among them, it was great seeing Francis Bleeker, Vice President International Business Development KWESST Micro Systems Inc. and national President of the Treble Victor Group as well as Oleksandr Blashkovskyi, the new Defense, Naval and Air Attaché for Ukraine 🇺🇦 in Canada. Photo shared from LinkedIn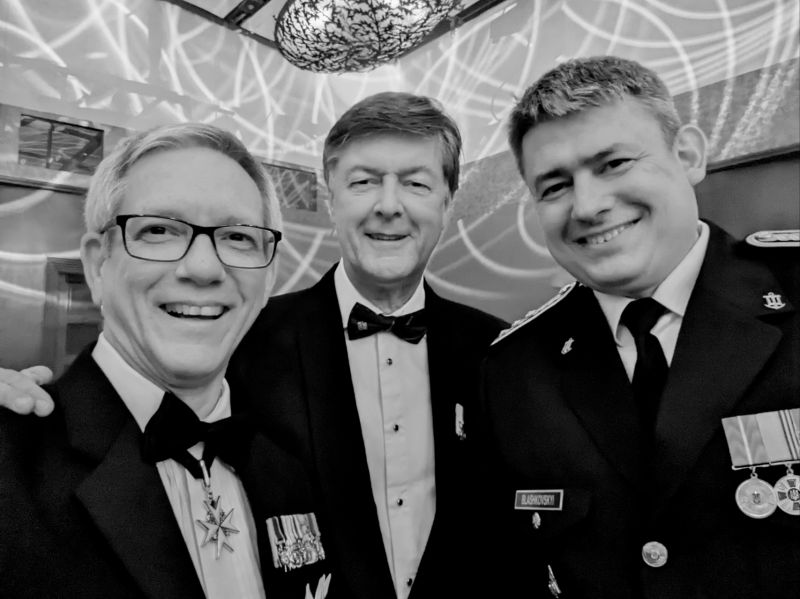 ---
Chancellor Emeritus 7771 Jim Leech RRMC RMC 68, Queens MBA'73, is being honoured for his decades of support to Queen's and the post-secondary community with a major award from the Canadian Council for the Advancement of Education (CCAE). – https://bit.ly/41DZLxQ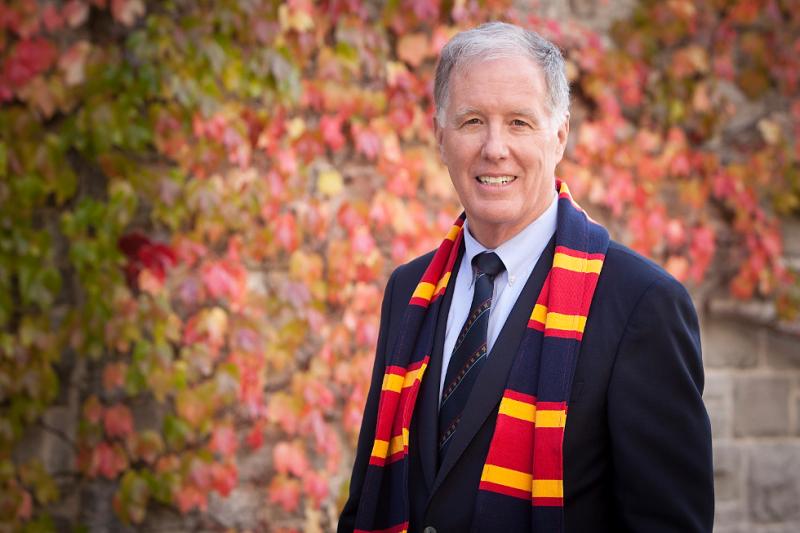 ---
Sod turning marks the beginning of construction on Kingston Veteran's Village – https://bit.ly/43JqTNQ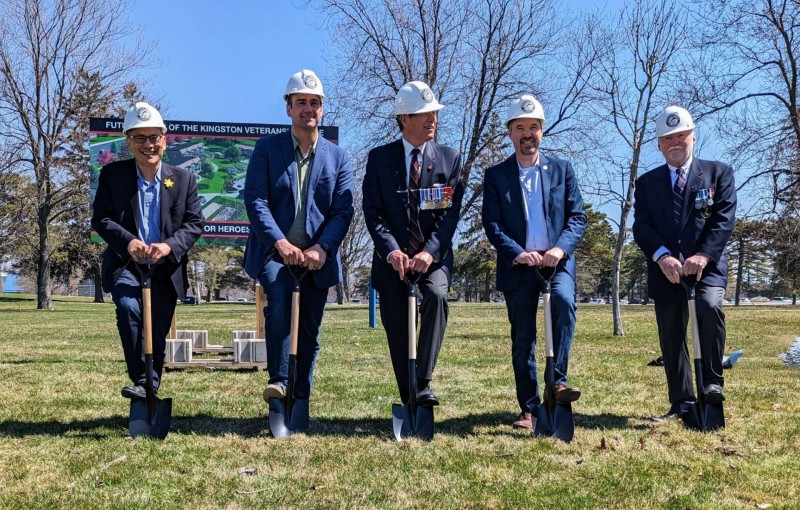 ---
Meet the athletes of the 2023 CAF National Women's Volleyball Championship. / Rencontrez les athlètes des Championnat national de volley-ball féminin des FAC 2023.
Representing the Ontario Region / Représentant la région de l'Ontario: CFB/BFC Kingston
Civ C. Joely (Coach) – RMC Paladins WVB Coach
Capt C. Chang
Capt M. Gibson
Ocdt M. Gremaud
MCpl J. Krebs-Vandeloosdrecht
Capt C. Litjens
Capt N. McPherson
Cpl L. Mvuezolo
Avr A. Pellerin
Lt C. Mohtadi
2Lt J. Calverly
Maj J. Cull