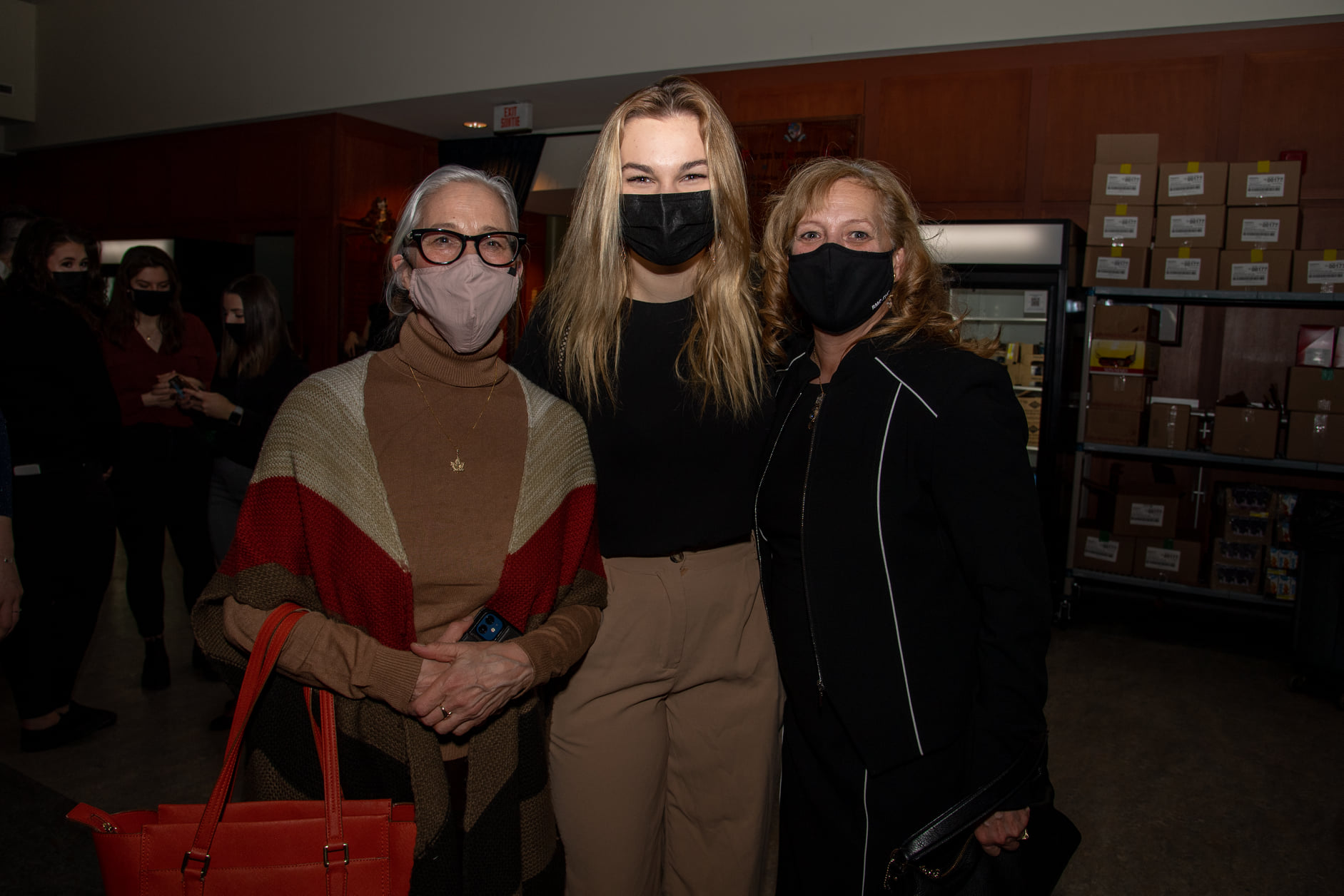 Article courtesy of Réseau Athena Network Facebook page 
On March 8, in celebration of
#IWD2022
the Athena Network hosted its third annual speed networking event.
This year, RMC Naval and Officer Cadets were given the opportunity to meet and exchange with over 20 past and present CAF members as well as members of the RMC community about a variety of topics including unit climate, resilience, career paths and progression, work/life balance, and life after RMC. The event had a great turnout, and everybody enjoyed having the opportunity to have their questions answered.
Thanks to the many mentors who came to share their knowledge and advice, and to the naval and officer cadets who came to learn from the wisdom and experience presented. Opportunities like this help educate, develop, and inspire future generations of CAF leaders.
---
Le 8 mars, pour célébrer la
#JIF2022
, le réseau Athena a organisé son troisième événement annuel de réseautage rapide.
Cette année, les élèves-officiers et les élèves-officiers de la marine du CMR ont eu l'occasion de rencontrer et d'échanger avec plus de 20 anciens et actuels membres du CAF ainsi que des membres de la communauté du CMR sur une variété de sujets, notamment le climat de l'unité, la résilience, les cheminements de carrière et la progression, l'équilibre travail-vie personnelle et la vie après le CMR. L'événement a attiré beaucoup de monde et tout le monde a apprécié la possibilité d'obtenir des réponses à ses questions.
Merci aux nombreux mentors qui sont venus partager leurs connaissances et leurs conseils, ainsi qu'aux élèves-officiers et aux élèves-officiers de la marine qui sont venus apprendre de la sagesse et de l'expérience présentées. Des occasions comme celle-ci permettent d'éduquer, de développer et d'inspirer les futures générations de leaders des FAC.
Photos : S1 Lisa Anne Sheppard
RMC Public Affairs | Affaires publiques du CMR