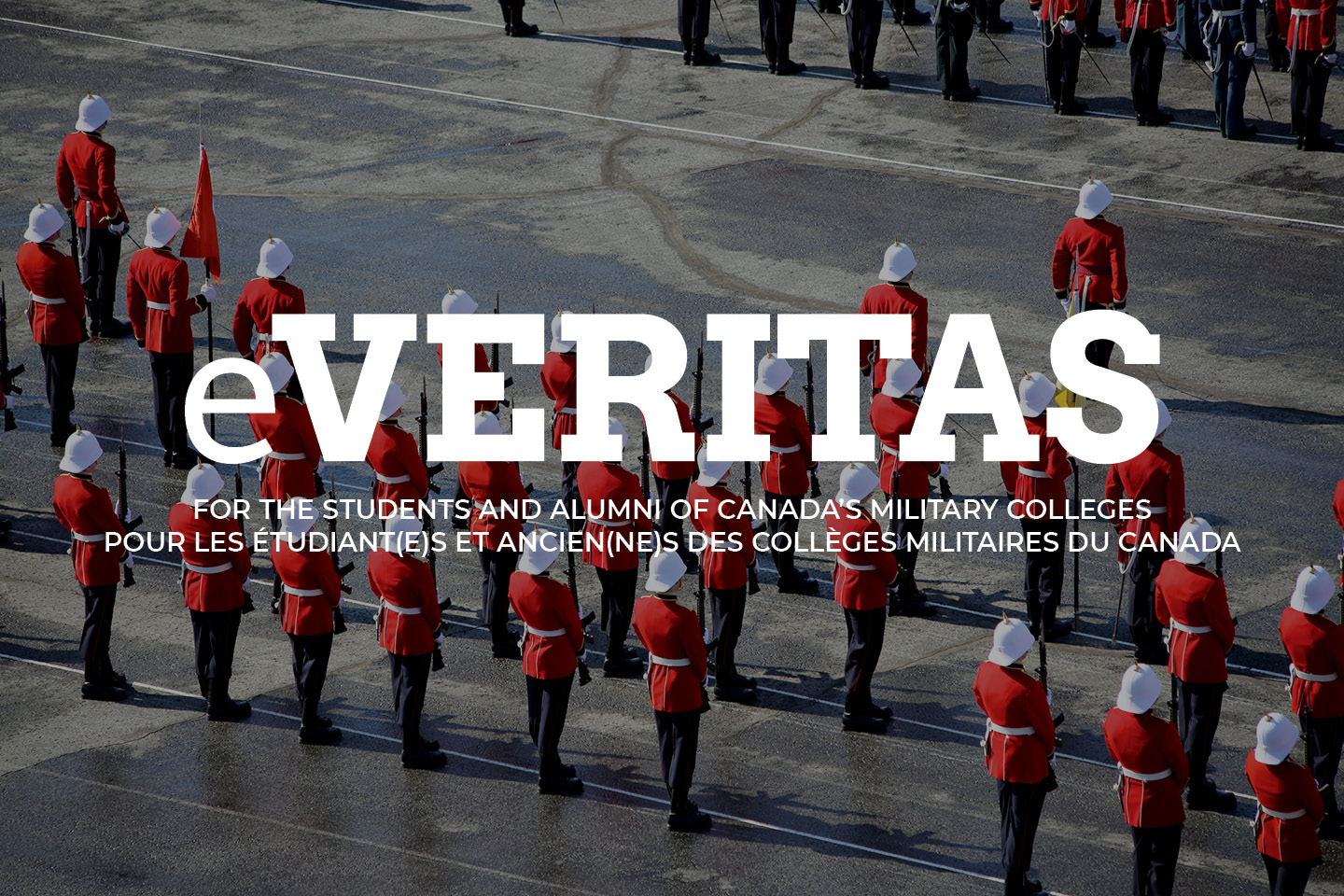 Freedom of the City,Copper Sunday & Battle of Atlantic
Article & photos by 25783 OCdt (III) Jordon M. Hennessey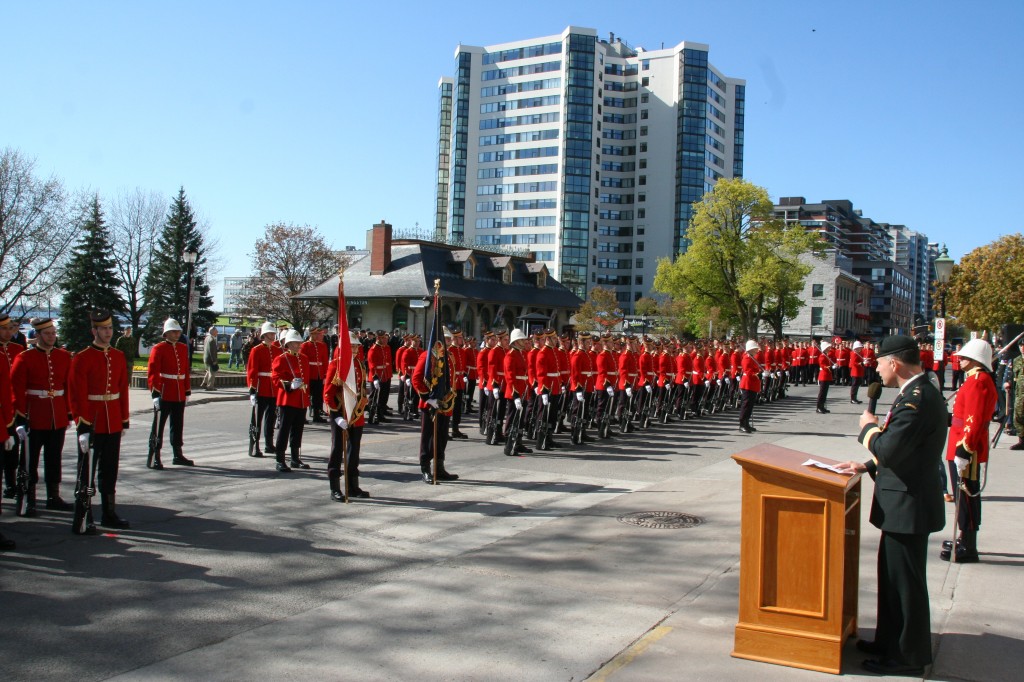 This Sunday, 6 May, RMCC's Cadet Wing participated in the annual Freedom of the City; Copper Sunday and Battle of Atlantic traditions. With the band leading the procession across the Lasalle causeway, the cadets halted in front of Kingston City Hall. They were addressed by Mayor Mark Gerretsen and Commandant Eric Tremblay. After the brief speeches, attended by several onlookers, the cadets were dismissed to their respective churches. The churches welcoming cadets were St. George's Anglican Cathedral, St. Andrew's Presbyterian Church, Sydenham Street United Church, St. Mary's Cathedral, Saint François d'Assise, Chalmers United Church, St. Mark Barriefield, and a local Korean Church.
The tradition began in the late nineteenth century with cadets attending church service in town on the last Sunday of the academic year. Taking fistfuls of copper pennies with them to church, they would throw them into the offering plate in as loud a manner as possible. This tradition is kept alive today, although in a much quieter fashion.
Sunday was a busy day.  A contingent of cadets from RMCC joined other representatives from HMCS Cataraqui, Royal Canadian Sea Cadets, Navy League Cadets and RCN veterans at Navy Memorial Park cenotaph.
The annual service is held to commemorate those who died during the Battle of the Atlantic, the longest continuous military campaign of Second World War, running from 1939 to 1945.
Post script from the Editor:
We were spectators in front of City Hall. We struck up a conversation with a lady from Calgary who happened to be visiting her daughter who is attending Queen's University as a PG student. After answering a few of her questions about what was going on, she did mention that her brother was an Ex cadet from the '80s (now in the RCN) she always regretted being unable to attend his graduation.
Following the Freedom of the City speeches by the Mayor and BGen Tremblay, she spoke emotionally – "It makes me so proud to be a Canadian."