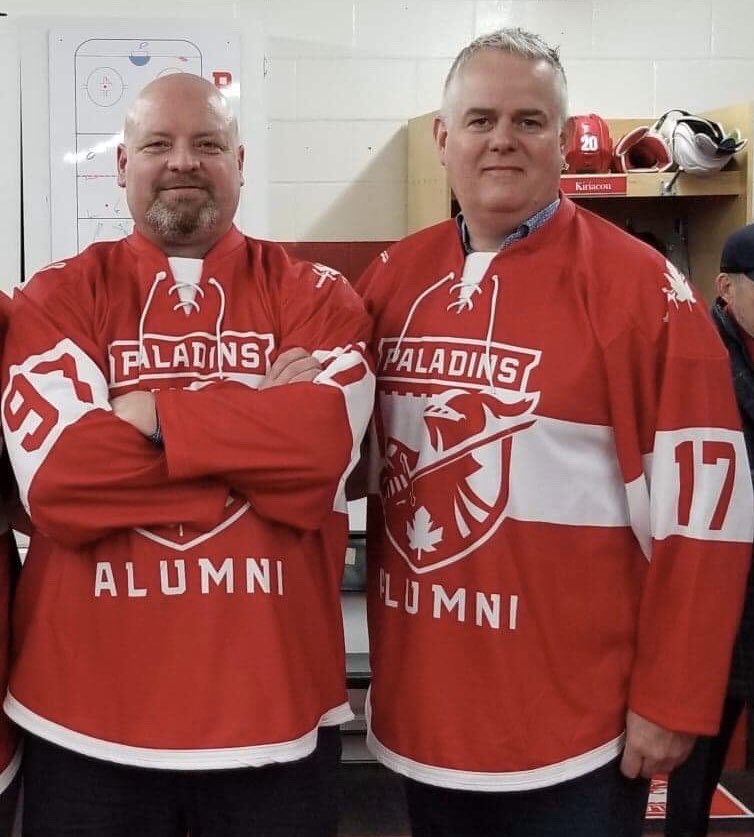 You are cordially invited to attend the RMC Hockey Banquet, Saturday 9 April 2022, 1730 for 1800 at the Holiday Inn Kingston Waterfront
Our 2021-2022 season is coming to a close.  After an eventful 2 years, we were able to finally finish a hockey season.  Obviously, our results were not what we hoped or anticipated, but we are happy that we got back on the ice as a group and were able to bring a sense of normalcy back into our lives.
Despite the tough season, we are very excited to once again have a Graduating Player Banquet this year. We are looking forward to celebrating our Graduating Players and all they have done for our program over the past four or five seasons.  Nash McLean, Alex MacDonald, Sam Cameron, Dean Kiriacou, Brad Van Schubert and Liam Murray, make up a great graduating class for the program.  They leave behind big shoes to fill not only on the ice, but in the dressing room and the culture they have been so crucial in building.
Thank you again for your continued support, and we look forward to seeing you in April.  Tickets can be purchased here.
Richard Lim ChPC,RMC,MASc
Hockey Head Coach / l'entraineur-chef
Royal Military College of Canada / Collège militaire royal du Canada