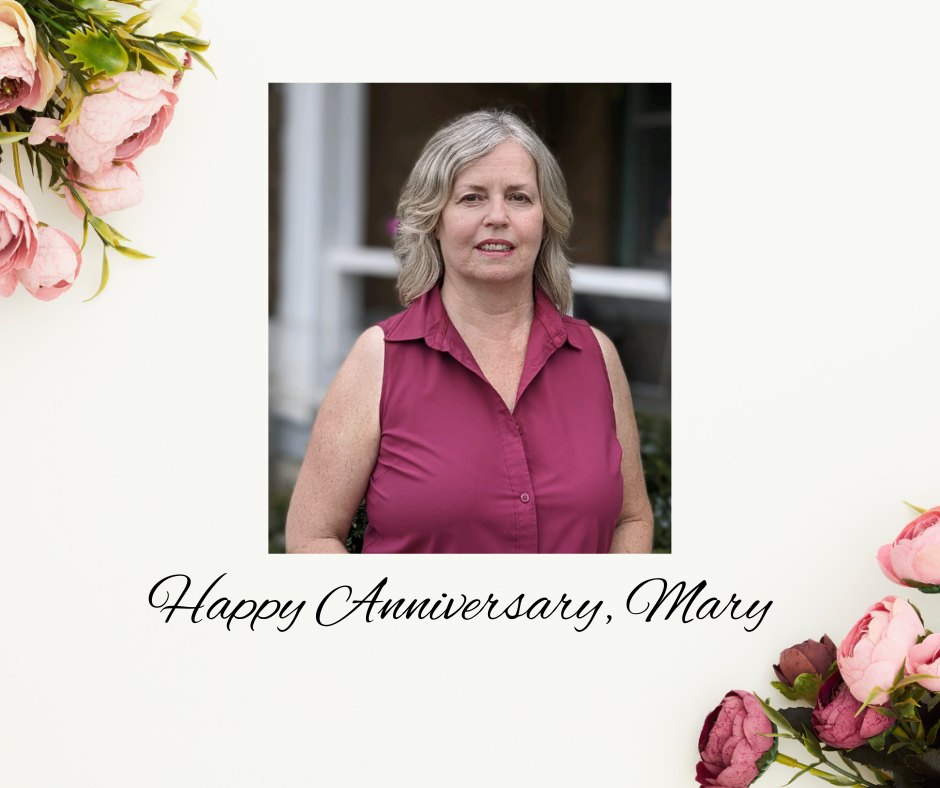 In the heart of Kingston, Ontario, nestled amongst historic buildings and the scenic waterfront, lies the home of the RMC Alumni Association Gift Shop – source of tangible expressions of memories, nostalgia and pride for many Ex-Cadets.
The RMC Alumni Association Gift Shop is also known for its warm and friendly Office Manager – Mary Darlington, who recently celebrated her 23rd year with the organization. Over the last two decades, Mary has become integral to the RMC community, forming deep and lasting connections with Cadets, Alumni and colleagues.
Recently, Mary took us through her memorable career, which is marked by resilience, camaraderie, and an unwavering love for her work. Her tenure began in 2000 when she was interviewed by H5611 Gerry Stowe – from the class of 1962. "To this day, I consider Gerry and his wife great friends, and these lifelong relations with colleagues, Cadets and Alumni are the highlight of working at the RMC Alumni Association."
She recounts her experiences with a warm smile, her words showing genuine affection for the people she has met along the way. "It's a treat," Mary says, reflecting on the privilege of witnessing countless Cadets graduate, start families, and embark on their journeys. "Meeting different people is the highlight of my work. Over the years, I have met hundreds of Officer and Naval Cadets and witnessed their four-year journey through the College, seen them graduate and then do well in their lives. It is wonderful to see these young Cadets return with their families. They learned and grew at the College, and I am delighted to see them working hard to make their alma mater proud."
In October 2021, the RMC Club and the RMC Foundation merged to become one organization called the RMC Alumni Association Inc.  Speaking about the Alumni Association, Mary shares, "It's an honour to work at an organization like the Royal Military College of Canada Alumni Association that contributes to the development of Canada's future leaders."
One of the hallmarks of Mary's role has been her interactions with high school students who visit the college for campus tours. For many of these young people, the College is unknown territory, and she is happy to welcome them to the campus.
"I have witnessed the evolution of the College, and I am privileged to have worked under 11 different Commandants and have learned from all of them. The best part about these relationships we have developed over the years is that we all genuinely care for one another. Everyone works together for a greater cause: building leaders and great citizens for our country."
Her message to her colleagues, both past and present, is one of gratitude and camaraderie. "Thank you for making this journey so memorable and enjoyable."
As Mary looks ahead, there's no slowing down: "I am committed to doing my job well and extremely passionate about my work and contributions. We are a small but mighty team, and I am thankful to all my colleagues for everything they do."
Graduations, reunions, welcoming new Naval and Officer Cadets, and the daily interactions that have become the fabric of her career continue to beckon. As the sun sets over Kingston's picturesque waterfront, her story remains a shining example of the indomitable spirit of service and the profound impact that one person can have on the lives of many.