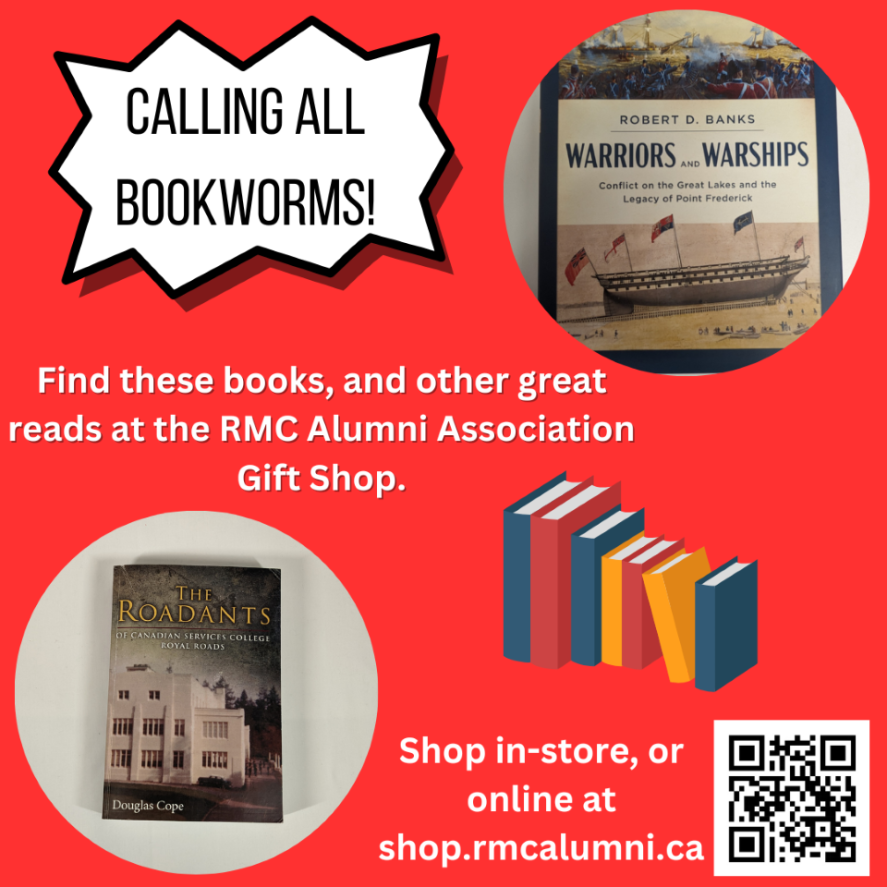 ---
It is Finally Here – The Royal Roads Military College Sweater
To remember Royal Roads Military College and its alumnae, 10277 Cdr (Ret'd) John Miller embarked upon the project to create an RRMC Sweater. Working with Jenny Seeman, Royal Roads University archivist and Mary Darlington, Office Manager of the RMC Alumni Association, they created the sweater depicted below. Of note is the sweater's colour, blue, to capture the colour of the RRMC coat of arms, and the maple leaves; silver, gold and red, also mirror the coat of arms.
The first batch is already sold out, but your sweater can be ordered by contacting Mary Darlington at the RMC Alumni Association, telephone 613-541-6000 ext. 6806 or by email at mary.darlington@rmcalumni.ca. For more information on costs please contact Mary Darlington. Please note that these sweaters are available by special order only and not available on our website.
So, for all of you "Rodents" and "Wish You Weres" out there, get your sweater before they run out!