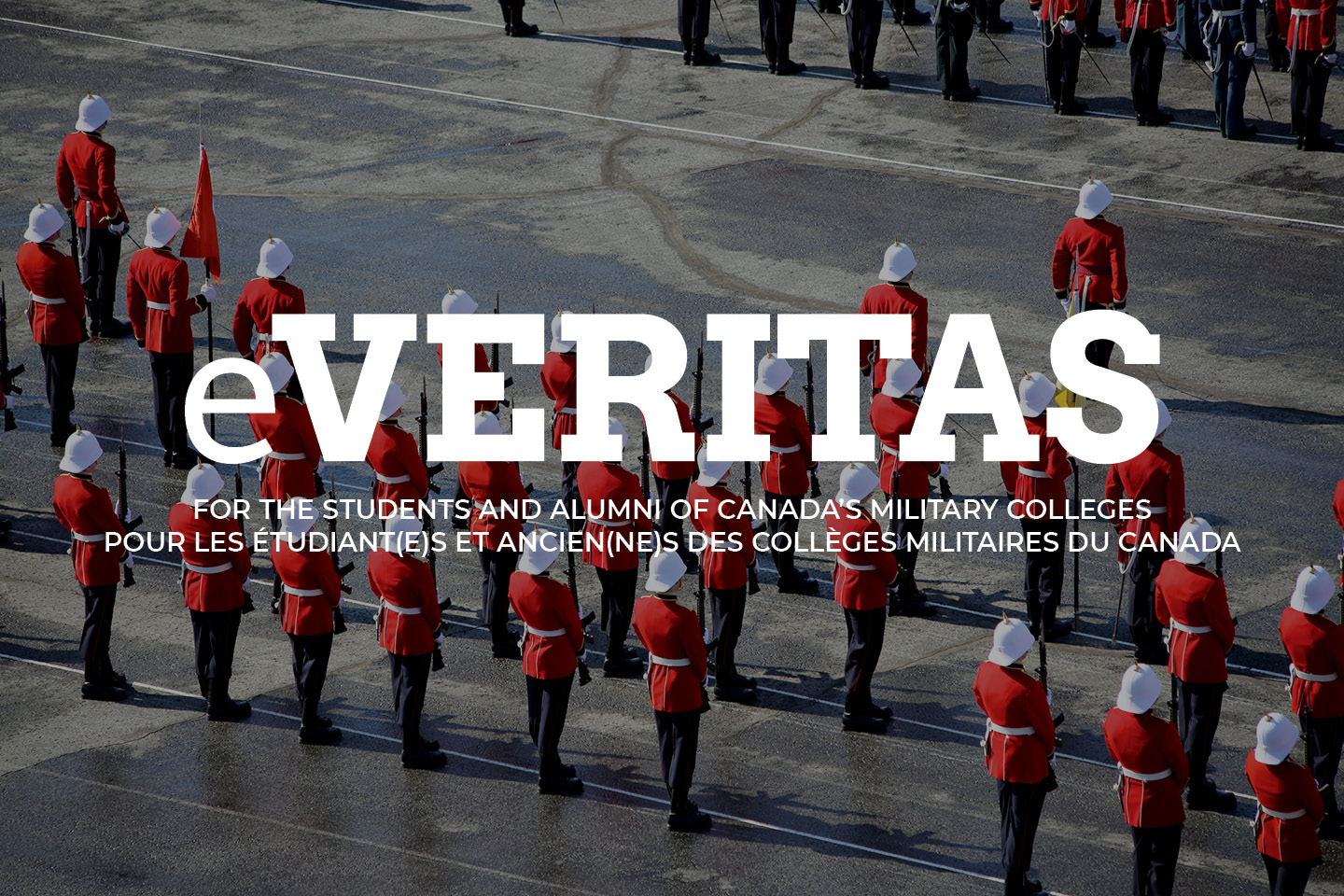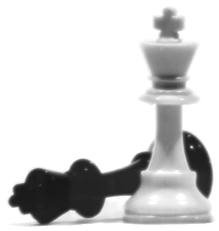 Lors de la dernière fin de semaine de novembre, le tout récent club d'échecs du Collège militaire royal du Canada a voyagé jusqu'à la citadelle de Québec pour y jouer un tournoi six contre six « round-robin » ou ce que j'appellerais : le début d'une longue rivalité amicale entre les militaires de Valcartier et les élofs du RMC.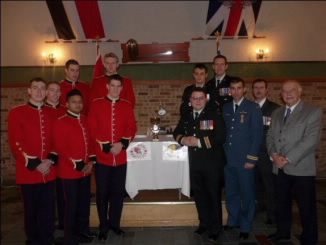 Les deux équipes devant le trophée dans la salle de tournoi.
Le tout a commencé il y a de ça deux ans déjà lors du tournoi des FC qui a eu lieu au mess des officiers ici-même au RMC. Le Major.Bellemare, anciennement commandant de la compagnie de transport du 1er Bataillon des Services du Canada, avait invité les élofs du RMC à participer au tournoi annuel. Plusieurs l'ont fait, dont moi, et personne n'a regretté l'expérience. Suite à cet évènement, j'ai voulu continuer l'objectif du Major qui est finalement devenu le mien : propager la passion des échecs et la créativité stratégique. Il est vrai que le jeu des échecs est d'abord et avant tout un « jeu », mais la discipline analytique demandée pendant une joute est un excellent exercice pour contrer la paresse intellectuelle. Dès que vous tenez pour acquis une position, un calcul d'échange, le tout est déjà perdu d'avance. Ne jamais sous-estimer son adversaire, prendre l'avantage du terrain, bref voilà des principes qui s'appliquent tant aux échecs qu'au militaire et qui me semblent tout droit sortis de la bouche de Sun-Tsu. C'est donc pour ces raisons et surtout par passion que j'ai créé un club au RMC avec l'aide de Christine Powers et du Major.Bellemare. Tous les élofs et le personnel militaire sont invités à nous joindre, et ce, peu importe leur niveau. Déjà, nous sommes très actifs et nous avons fait plusieurs tournois dont celui à la citadelle de Québec que nous avons perdu de peu.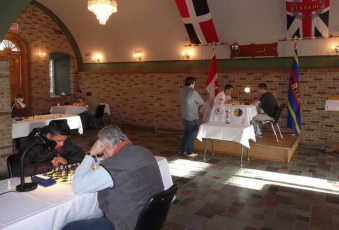 Ocdt.Omar (gauche) et Ocdt.Lavoie (droite) pendant leur 4e ronde victorieuse.
En fait, nous avions l'avantage à la quatrième ronde (sur six) avec un pointage qui était de 11 à 10 à ce moment. C'est en cinquième et sixième rondes que nous avons perdu notre avance pour terminer avec un pointage de 18 à 15 en faveur de Valcartier. J'aimerais d'ailleurs féliciter nos joueurs participants : 25811 Sofwat Omar, 25472 Félix Lavoie, 25035 Sylvain Letourneau, 25467 Richard Hayes et 26229 Richard Harding. C'est l'élof Omar qui a été l'étoile du tournoi pour RMC avec un total de cinq victoires sur six. Celui-ci verra probablement augmenter son classement CFC (Chess Federation of Canada) dans les 1450.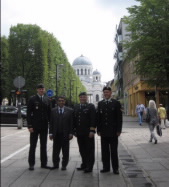 Des parties cotées par la CFC devraient avoir lieu ce printemps prochain ici même au RMC. Nous nous préparons déjà en vue du tournoi annuel des FC en mai 2012 et j'aimerais aussi annoncer que la citadelle de Québec accueillera le « Nato Chess Tournament » en 2014 dans le cadre des festivités du 100e anniversaire du bataillon canadien-français Royal 22e Régiment.
L'équipe canadienne au Nato Chess Tournament en Lithuanie (2011)
Pour plus d'information à propos des échecs au RMC, vous pouvez contacter l'un des joueurs mentionnés ci-haut ou moi-même.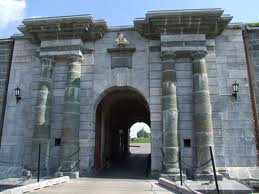 The last weekend of November, the new Chess Club of the Royal Military College of Canada travelled to the Citadelle in Quebec City to play in a tournament against Valcartier.
Everything started two years ago when the CF Chess Tournament took place in the RMC officer mess. Major Bellemare, ex-commandant of the company of transport of the 1st Batallion of Canada's Services had invited a few RMC officer cadets to participate in the annual tournament. Several of us accepted, including I, and none of us regretted the experience. Following this event, I wished to continue the objective of the Major: to propagate the passion of chess and strategic creativity. If chess is just a game, it nonetheless requires an analytical spirit that serves as an excellent exercise to counter intellectual lethargy. To never underestimate your opponent, or to transform positional strengths into strategic advantages, these are principles that transcend the boundaries of chess and military thought. It's for these reasons and in with this newfound passion that I decided to create a Chess Club at RMC with the help of Christine Powers and Major Bellemare. All officer cadets and military personnel are invited to join us, no matter their skill level. We have already become a very active club and have participated in several tournaments, including the recent one in Quebec city.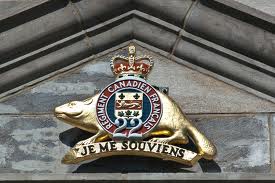 As it is for the tournament, we may have been narrowly defeated by the Valcartier team, but each side boasted impressive performances. At the fourth round, the RMC contingent was winning 11-10. It was in the fifth and sixth round of the tournament that we lost the advantage and ultimately lost with a score of 18-15 in Valcartier's favour. I would like to mention the participants of our team: 25811 Sofwat Omar, 25472 Félix Lavoie, 25035 Sylvain Letourneau, 25467 Richard Hayes and 26229 Richard Harding. Ocdt Omar obtained a total of five victories out of his six games, making him the best performing member of the team. He will no doubt see his CFC ranking (Canadian Federation of Chess) to 1450.
As soon as Spring 2012, the club will be organizing further CFC ranked games at RMC. We will be preparing for the CF Annual Tournament in May 2012. In the not-so-distant future, the Citadelle in Quebec City will be hosting the Nato Chess Championship in 2014 within the festivities of the 100th anniversary of the Royal 22th Regiment.
For more information on chess at RMC, you can contact any of the players above mentioned or myself.
25086 Guillaume Landry Elof (IV) | Ocdt (IV) CSC Fisher 3 Escadron 13 | 13 Squadron
Président du club d'échecs du RMC

| RMC chess club president

Collège militaire royal du Canada

| Royal Military College of Canada

Traduction : Par 25472 Ocdt.Félix Lavoie.