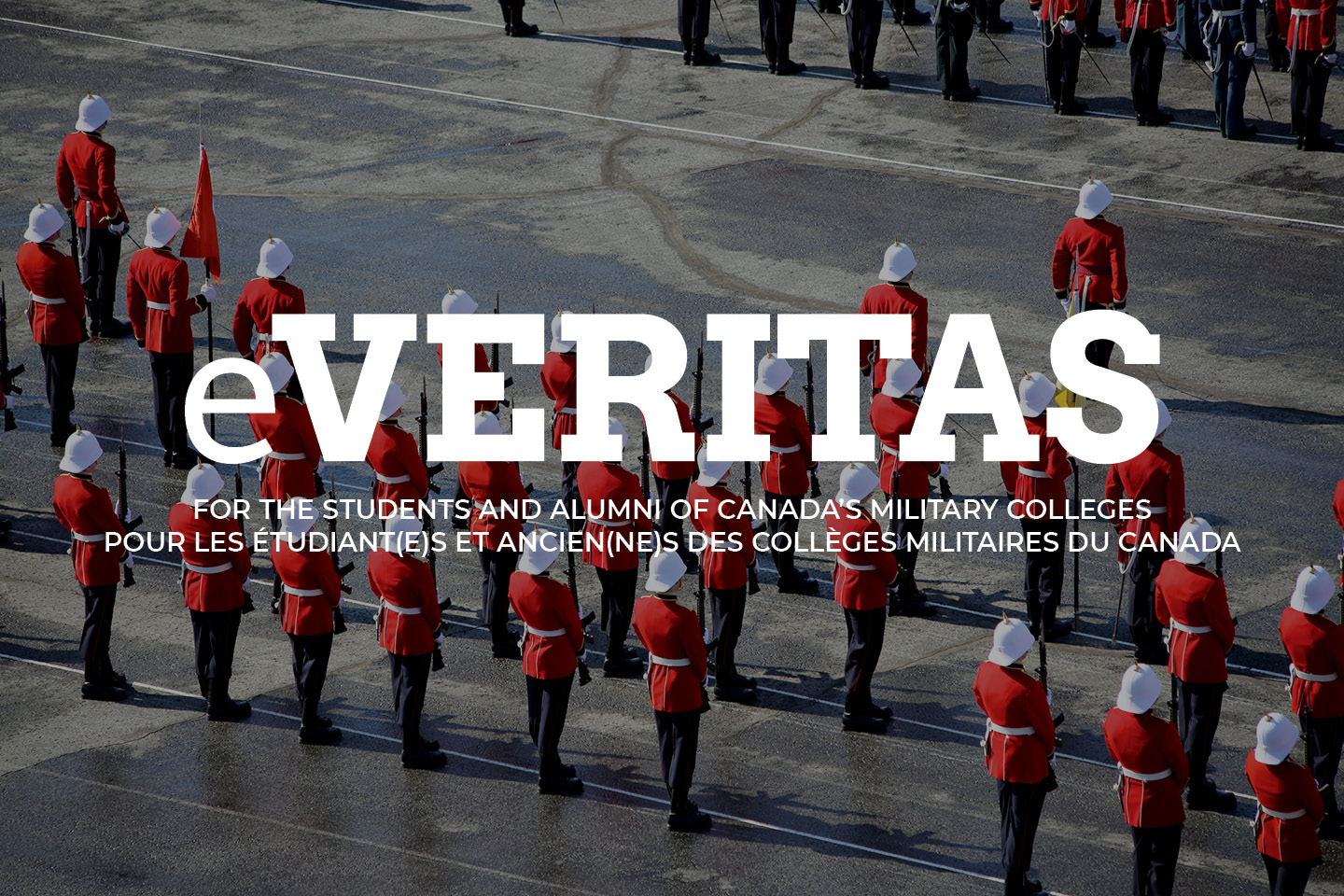 We are always on the lookout for ex-Cadets to add to our Class Notes section. If you are or if you know of an Ex Cadet with something interesting going on, we want to hear about it! Whether it's career related or more on the personal/family life, we would like to know to know what's going on with you and / or them.
Just send a short write up, and, if you want, a recent JPEG appropriate photo, to: everitas.classnotes@gmail.com.
2897 Herbert Pitts, Class of '52, received the Governor General's Caring Canadians Award from his Excellency Right Honourable David Johnson on the 19th of July, 2012 for his dedication of more than thirty years to a number of causes, notably Big Brothers Big Sisters, Scouts, and Cadets. The award recognizes individuals who volunteer their time to help others and to build a smarter and more caring nation.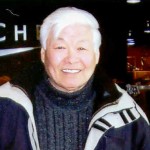 3630 Mamoru Sugimoto, Class of '56, served for thirty years in the Air Force and has been retired for some thirty-three years. He was the first Cadet of Asian descent to enter Royal Roads and the first officer of Asian descent to be promoted to General Officer (in 1976). Since leaving the Air Force, he spent ten years in a second career as a consulting engineer and has been retired from that activity for some twenty three years. Working on the treadmill, working with weights, and exercising regularly keeps him fit enough to golf regularly each summer and ski each winter. He says he will have to give up doing "burpees" c/w pushups before his wonky knees give out or he will never be able shoot his age in a round of golf on a regular basis. His son, a doctor, tells him that no octogenarian should be doing burpees. (sugi2@rogers.com)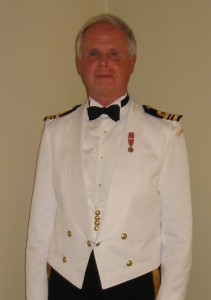 5167 Roger Buxton, Class of '61 – Roger Buxton and his wife Sue continue to live in the hills at Ferny Creek, Australia. Following the family tradition their children are widely scattered: a son in the Australian Army, another son in London and a daughter in Hong Kong. Since retiring as Secretary of the Sports Contractors Association, Roger's main interests have been military history, gardening (especially growing native plants from seed), sailing a 30 foot sloop, power boating and photography. He does volunteer work with an environmental land care group and with boating organizations, and is involved with the Royal United Services Institute, the Navy League of Australia and the Naval Officers Club. (bzsm1590@cosmos.net.au)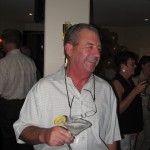 6475 Michael J. Houghton, Class of '65, retired in 1995 from the CF with 35 years service as an Infantry officer and paratrooper. He went on to work as an independent contractor for Coopers & Lybrand, Pricewaterhouse Coopers and finally IBM. With the unfortunate and untimely death of his wife and best friend, Dee Pearson, in 2006, Mike retired again but continues to support the CF School of Military Intelligence when called upon to do so. When not working, he remains active with his participation on three Boards of Directors; the RMCC Foundation, the Kingston Commissionaires Division and the Canadian Airborne Forces Association. Various sports including squash, golf, skiing, boating and swimming continue to be his main hobby. While living alone with his faithful but totally untrained golden retriever (Lord Nelson of Biscayne!!!), Mike also has a great partner, herself a widow, with whom he travels the world as often as they possibly can. Three gorgeous daughters, one very fit son and six beautiful grandchildren. Life doesn't get any better than this!!! (mhoughton@cogeco.ca)
14434 Michel Gagné, Class of '84, became Assistant Curate of Holy Trinity Church, Pembroke, effective July 1, 2012. After he completed Theological College (Anglican), he was ordained by Bishop Peter Coffin, Bishop Ordinary to the Canadian Forces in May 2012. He is currently in the Military Chaplain Training Plan. He served previously as an artillery officer with the Regiment de Hull at the rank of LCol.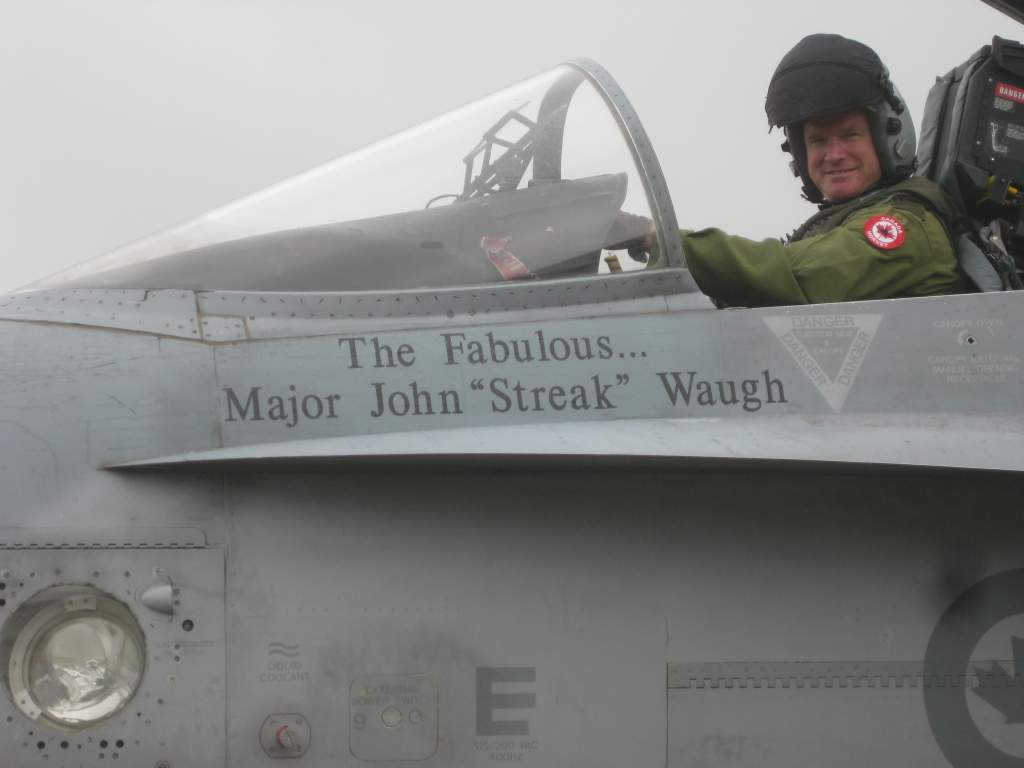 20402 John Waugh, Class of '96, lives in Panama City Beach, Florida with his wife Jill and two daughters. He is presently employed in the CONR/1AF AFNORTH A5X shop at Tyndall AFB. There he is the Lead Planner for CONPLAN 3310 and is enjoying the Joint HQ world as well as the NORAD relationship. He moved south from Cold Lake, AB where he was an instructor on the CF-188 at 410 Sqn for four years. His family is extremely happy to be able to put on flip-flops everyday, and to have tucked away the sweaters, toques and gloves for three years. No longer are Halloween costumes required that can be put on over top of thick jackets and snow pants!
Maj "Streak" Waugh's first posting was to 414 Sqn in Comox, BC where he flew the mighty T-33 for five years. He and his family then moved to Cold Lake, AB for a few years to complete the Fighter Lead In Training on the Hawk at 419 Sqn and then the Cf-18 OTU at 410 Sqn. After two years there, they headed to snowy Bagotville, QC where he flew with 433 and 425 ETAC. It was then back to Cold Lake for four years after which he traded in all his chips for an OUTCAN to Tyndall AFB.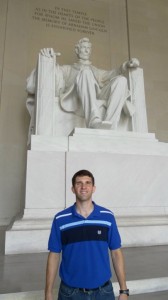 Streak's 20 year mark rolled over June 23rd, 2012. He still is in touch with a lot of Ex Buds, such as Dunc, Downtown Brown, Wishbone, Dakotah, Mad Dog, Horse, Chanyi, Dogger, B et al. It is true what they say about RMC. You will meet your best friends there. You may not see them too often, but when you do, it is always like you just saw then yesterday. (JOHN.WAUGH@forces.gc.ca)
22397 Randall Binnie, Class of '02, is currently the Health and Training Officer as part of Canadian Forces Health Services Group Headquarters Detachment Washington. He lives in Arlington, VA and thoroughly enjoys his experience working as a Canadian Forces Officer at the Canadian Embassy in the United States. An avid runner and triathlete, Lieutenant (Navy) Binnie plans on competing in his fourth New York City Marathon in November 2012, his fifth Boston Marathon in April 2013 and his fifth Ironman distance triathlon in July 2012. (randall_binnie@hotmail.com)
22524 Chris Inglis, Class of '03, is an armour officer with the 12e Regiment blindé du Canada in Valcartier, Qc. His current position is Officer Commanding (acting) D Squadron. He lives in Sainte-Catherine de la Jacques Cartier, Qc with his wife Gaetane Boudreau, their two year old son Jacob and their newborn daughter Charlotte. (inglewood455@yahoo.com)