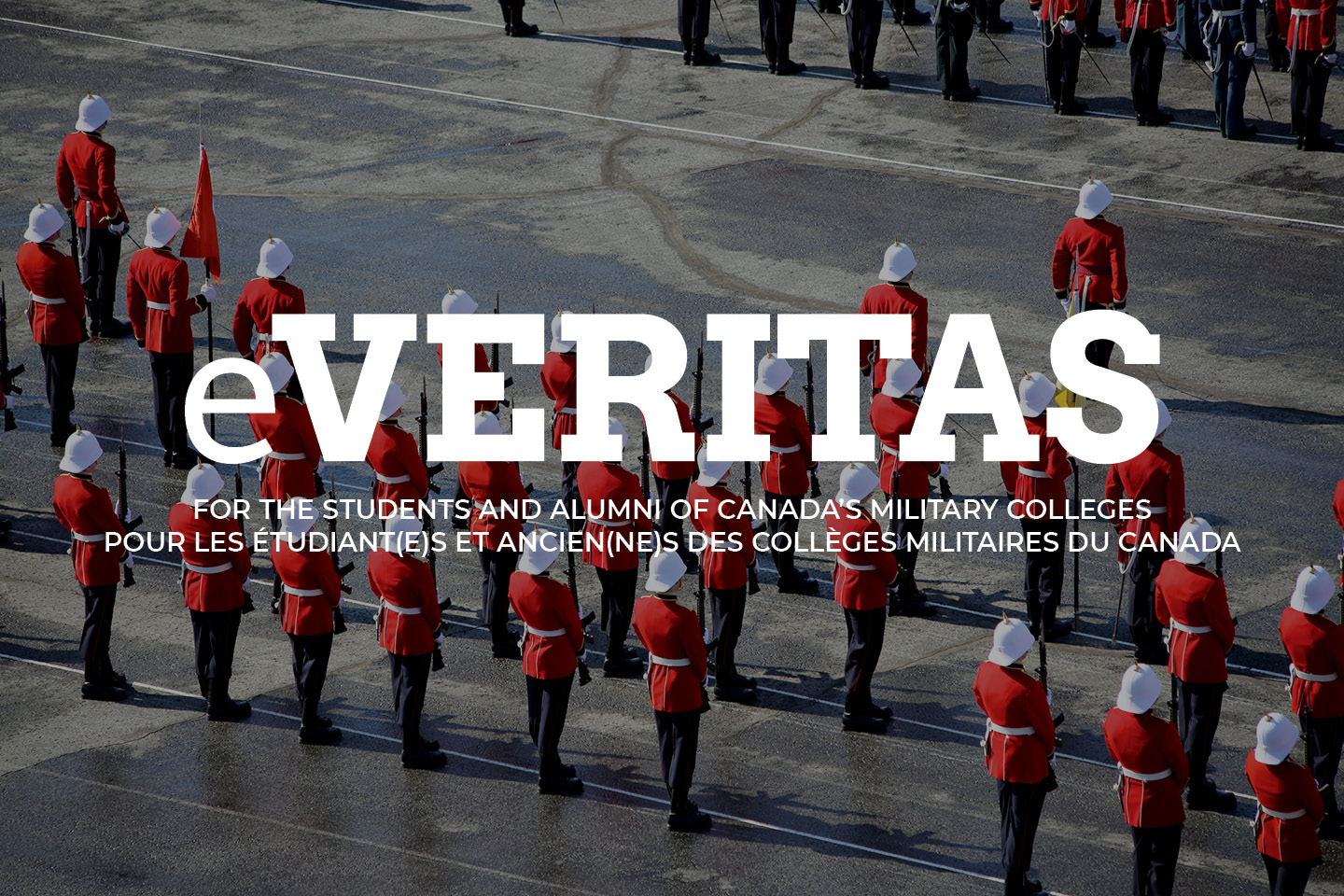 RCMI Announces Colonel Peter Hunter Award for Graduate Student research paper in defence and security studies.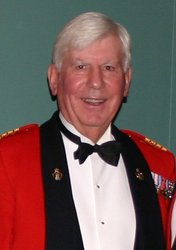 For fifteen years, the Conference of Defence Associations, of which Royal Canadian Military Institute (RCMI) is an associate member, has organized a Graduate Student Symposium at RMC in Kingston every October. For the past two years, RCMI has dedicated the January issue of its journal Sitrep to a selection of papers coming out of that symposium, representing the work of some of the best young minds in Canadian defence and security studies.
At its January 30 meeting, the RCMI Board of Directors decided to create an award, named for our late Director 3058 Colonel (Ret'd) Peter Hunter (RMC 1953) , in addition to the three already awarded by CDAI for the best presentations of the year. The Royal Canadian Military Institute Col Peter Hunter Award, in the amount of $750, will be awarded by the standing CDAI judging panel chaired by LGen Richard Evraire. The first Hunter Award will be presented at the 16th Graduate Student Symposium in October 2013, and the presentation will later be published as an Otter Paper. The Award was announced by President Col Gil Taylor at the CDA Board Meeting in Ottawa on February 20th.
The RCMI is proud to announce this award in furtherance of our historic mandate as a forum for discussion, research and education on defence, security and foreign affairs. In making this investment in Canada's young scholars, we are happy to be associated with other supporters of the Symposium including Bombardier Aerospace, the Hon. Hugh Segal, and the Canadian Defence & Foreign Affairs Institute. Source
___________________________
Calgary Gain – RMCC Loss
By: WJO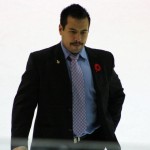 Richard Lim (24974) began his RMC stay in January 2007 when he attended the college as an interest only student. He now leaves almost six and a half years later with a great resume from RMC. Academically as an RETP cadet, Richard completed his B.Eng in Civil Engineering and is nearing the end of his Masters degree in Structural engineering. Richard also had a great athletic career while attending RMC. Richard Played four and a half seasons with the Varsity hockey team, where he captained the team in his fourth year and is near the top of the list for points and career games played by a RMC hockey player, he also gave back to the team as an assistant coach for two seasons under the tutelage of Adam Shell. Outside of RMC he also excelled in the sport of golf. Richard represented the CF at the CISM World Golf Championships in Jacksonville FL in 2012. While he had a busy and obviously enjoyable time at RMC it became time for him to join the civilian work force.
Richard has returned to Calgary, his home town, where he has begun work within the oil and gas industry as an Engineer in Training with an integrity management company. He is excited at the opportunity to finally put his education into practical applications. While busy with his new career path, he has still found time to help coach a Midget AAA team in the city and he also plans to continue to be part of the reserves in Calgary. The return to Calgary was an initial shock to Richard after spending 7 years in Kingston. Calgary has grown immensely, while still not the hectic chaos of Toronto, Calgary is still has the hustle and bustle of a big city that takes some getting used to.
While there are great new and exciting possibilities within the world of engineering, Richard does not rule out the possibility that someday he would love to return to RMC to be involved with the hockey program again in a Coaching capacity.
____________________________
Just In from Bill Gard:
Tuesday night at, 10 Sep –  7:30 pm, 7415 John Orr (Class of 1967) will present the story of our 50 year old Sea Kings at the Maritime Museum of the Atlantic in Halifax. All are welcome. Don't forget a donation to the Food Bank.
PS: John will have his book available for sale and autographing.