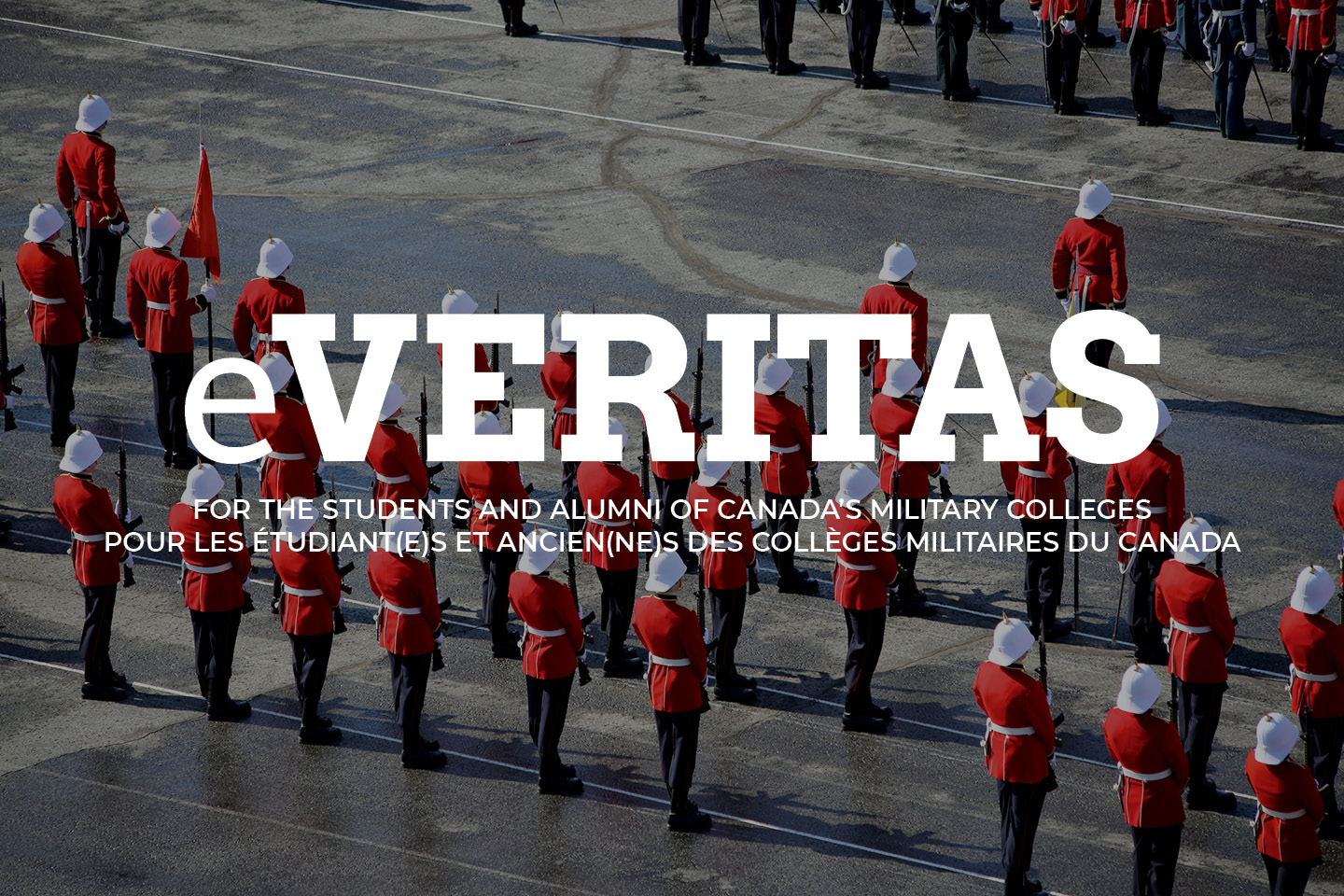 Kingston CPA, CMA – 16902 Kurt Schobel (Class of 1989) named CPA Ontario Fellow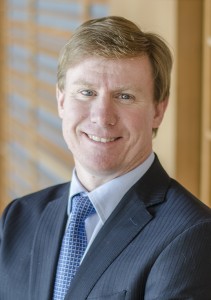 Fellows recognized for their outstanding professional and community contributions
The Chartered Professional Accountants of Ontario is proud to announce that 16902 Kurt Schobel, FCPA, FCMA of Kingston has been recognized as one of six new Fellows to CMA Ontario and of the Society of Certified Management Accountants of Canada.
The FCPA, FCMA designation is a prestigious, national honorary designation awarded to CPA, CMAs who, through their outstanding achievements including community leadership, bring distinction to the accounting profession and serve as a role model to others. FCPA, FCMAs are nominated by their peers, who have recognized their exemplary qualities and contributions.
Kurt is an Assistant Professor at the Royal Military College of Canada, a university that is part of the Department of National Defence charged with providing undergraduate and graduate education to Canada's military members and to civilian students who have an interest in defence and security. A CMA since 2007, Kurt teaches accounting courses at RMCC and at Queen's University, where he enthusiastically promotes the accounting profession as a career option for students.  More Here
***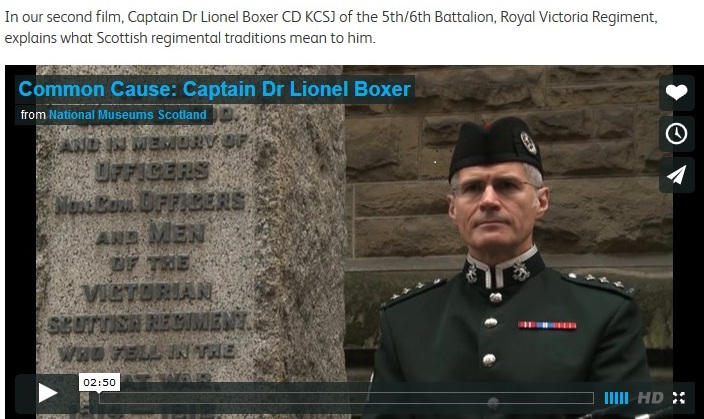 12506  Lionrl Boxer Class of 1980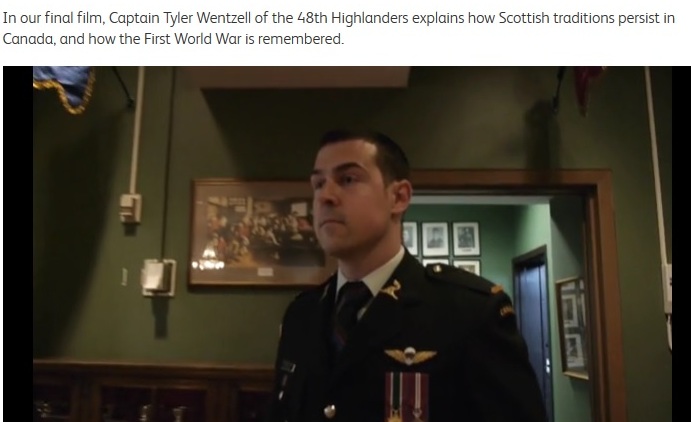 23551 Tyler Wentzell Class of 2006
***
Colonel Commandant – The Royal Regiment of Canadian Artillery – 11958 Brigadier-General (Ret'd) J.J. Selbie, O.M.M., C.D. (Class of 1978)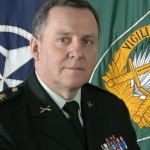 The office of Colonel Commandant is an honorary one. It symbolizes the Regimental family and traditions drawing together all its members: serving and retired, regular and reserve. The first Artillery Commandant in Canada was appointed on 1 April 1925. On 27 September, 2014, Brigadier General (Retired) J.J. Selbie was appointed Colonel Commandant of The Royal Regiment of Canadian Artillery. A native of Brandon, Manitoba, Brigadier-General (Ret'd) James Selbie joined the Canadian Armed Forces in 1973 as a Gunner in his hometown's Army reserve unit, 26th Field Artillery Regiment, Royal Canadian Artillery. He received a Queen's Commission in The Royal Regiment of Canadian Artillery after studies at Royal Roads Military College in Victoria and his subsequent graduation (BA Politics) from the Royal Military College of Canada in 1978.
Regimental duty included service in G, J and U Batteries of 3rd Regiment, Royal Canadian Horse Artillery at CFB Shilo 1978-82; command of Z Battery 1st Regiment, Royal Canadian Horse Artillery in Germany 1986-88; and, command of the Air Defence Artillery School in Chatham, New Brunswick 1992-94. He also commanded CFB Shilo, the Home Station of The Royal Regiment from1996-97. Extra-regimental employment included two tours on the staff at Army headquarters in Montreal and three at National Defence Headquarters in Ottawa. More Here
***
South Stormont Sports Hall of Fame – Class of 2014 – Includes RRA31 HENRY (HANK) TAMOWSKI (RRMC Class of 1947)
The South Stormont Sports Hall of Fame induction ceremony  took place at the South Stormont Community Hall on Saturday, September 20.  In total, there were 9 inductees honoured for a variety of sport contributions,
RRA31 HENRY (HANK) TAMOWSKI (RRMC Class of 1947) – ATHLETE (Football) (Deceased)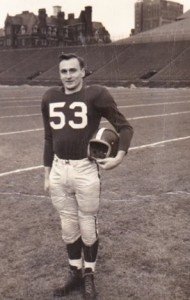 Henry Tamowski was a son of parents who emigrated from Poland in the 1920's.  He graduated from the Royal Roads Military College in 1949 and was later part of the University of Toronto's Electrical Engineering Class of 1953. Henry was a superb all-round athlete, excelling in both football and basketball. He was recognized for "outstanding athletic ability and sportsmanship" during his career at the Royal Roads College. He played for the Varsity Blues while attending the University of Toronto and was part of the 1951 team that captured the Yates intercollegiate championship, a team that has since been inducted into the University of Toronto's Sports Hall of Fame.  His athletic ability did not go unnoticed as he was drafted by the Ottawa Rough Riders of the Canadian Football League where he would play in both the 1953 and 1954 seasons.
While serving in the military in Duluth, Minnesota he earned a master's degree in 1972. After a career in the RCAF he attained his Ph.D. in Educational Psychology at Pennsylvania State University in 1977, and during his time on campus became an avid Penn State football fan.
Dr. Tamowski practiced as a clinical psychologist at Cornwall General Hospital and later in private practice. He would also teach electrical engineering at Royal Military College in Kingston, and helped coach their varsity football team.  As a resident of Ingleside he was known to have a passion for travel, was a member of the National Ski Patrol, and a long-time member of the Cornwall Golf and Country Club.  Dr. Henry (hank) Tamowski passed away on March 23, 2011 at the age of 81.
Source: community serviceHall of FameHeadlinessouth stormontSports
***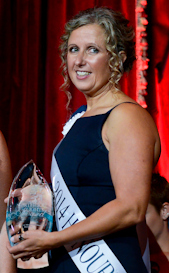 The Northern Lights Award Banquet took place on Fri Oct 26 and it was a beautiful gala.
18866 Eva M. Martinez (Class of '93) received this year's award in the Business category in recognition of outstanding women in aviation and aerospace that inspire and encourage increased participation in these industries by being role models; promoting awareness of the vast opportunities in all sectors; ensuring organizations recognize and benefit from women's diverse and untapped talents.
Congratulations and well done.
***