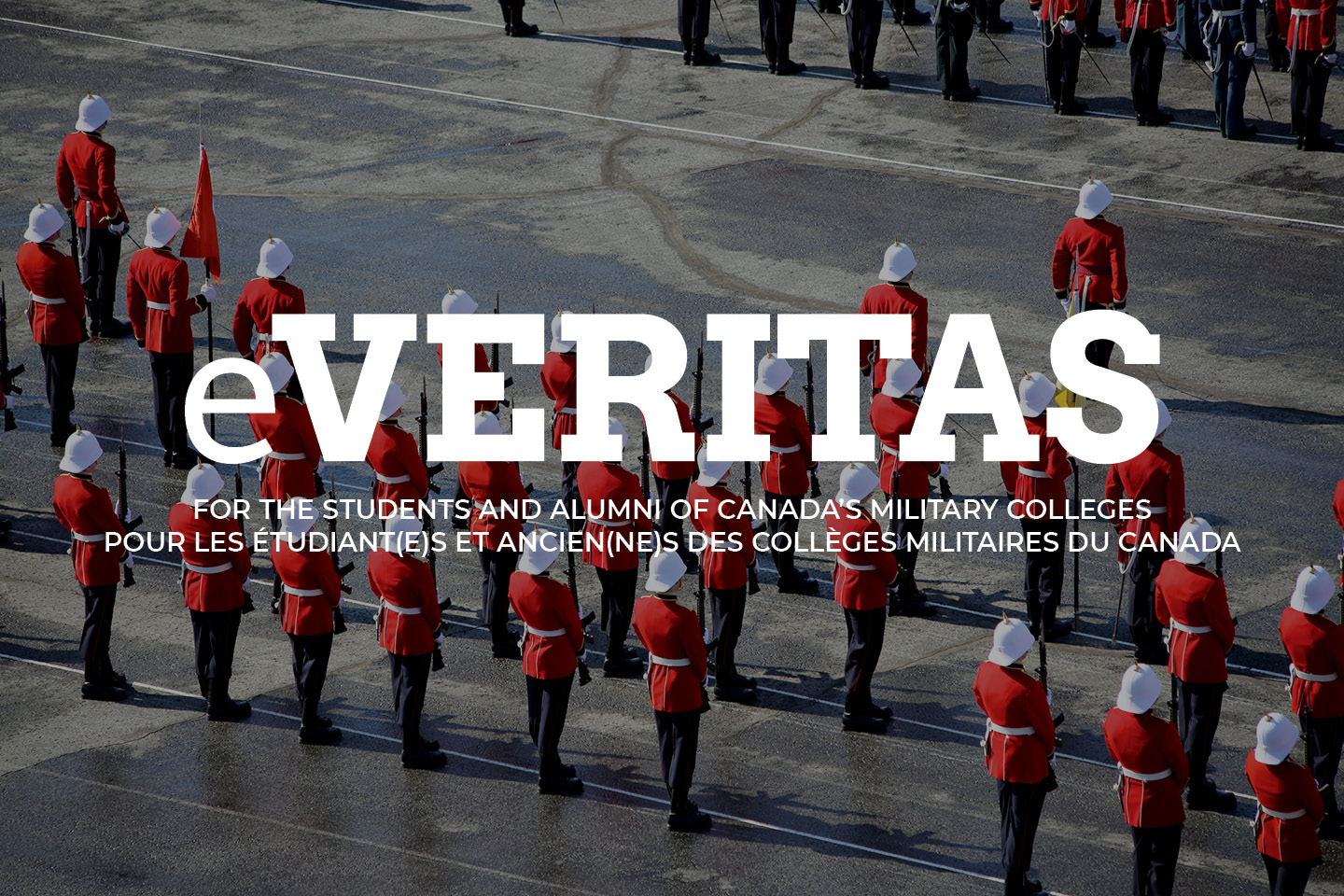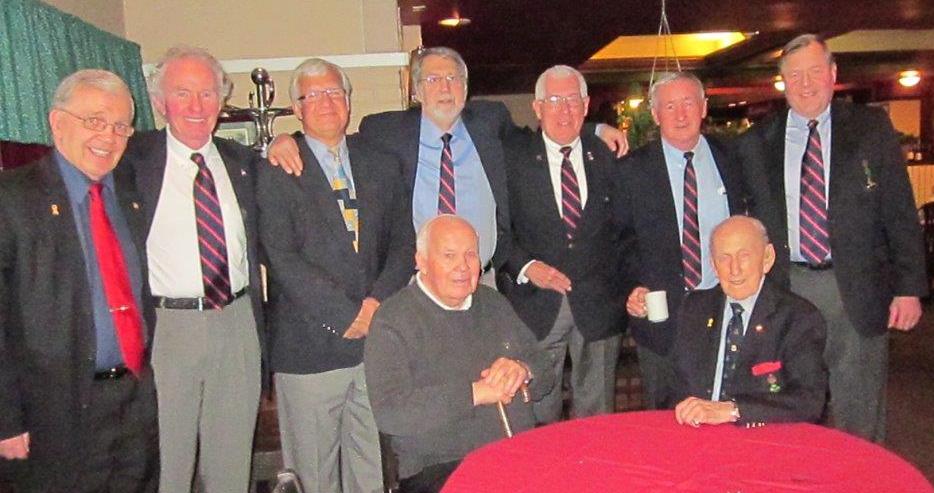 Two Athletic Department Legends Feasted!
Recently, Major (ret) Danny McLeod (sitting right) former RMC Athletic Director (1960 -71) and Squadron Leader (ret) Doug Hargreaves (sitting left) former Redmen football and basketball coach (1965-70), accompanied by their wives, Sheila and Norma respectively were special guests at a private dinner hosted by six Ex Cadets in Kingston.
Five of the six Ex Cadets are from the Class of 1969: 8034 Michael Gainer (Toronto, soon moving to  Sudbury area); 8019 John Carlston, Kingston; 8056 John (Pole) McCormick (Burlington, ON) 7761 Mike Johnston, Ottawa;  8074 Doug Smith, flew in from Santa Rosa, California;  8469 Jim Simpson, Class of '70 drove East from Schomberg, ON. Bill and Rolande Oliver were also attendees.
The evening was low key but classy. Both the Ex Cadets and the two legends and their wives shared many stories, yarns, and a few tears of joy reminiscing about the golden years of sports at RMC.
The three and a half hour get-together wrapped up amid smiles and hearty hand-shakes all-round. A good time was had by all!
 ___________________________________
18866 Eva Martinez (Class of '93) will be the keynote speaker at the Gala Dinner for the 2013 Canadian Women in Aviation biennial conference in Toronto June 19-22. Every two years women from all areas of aviation come together with experts, specialists and role models at the Canadian Women in Aviation Conference. Participants can expect speakers and panel discussions to enhance their knowledge of aviation and also prepare to succeed at their careers. This is an excellent opportunity for valuable networking, renew old friendships and create new ones. The theme of this year`s conference is Prepare to Succeed. Eva will be presenting the story of her role as Canada's first female United Nations Military Observer and the only female on the international contingent deployed to Guatemala to oversee a ceasefire following a 36-year long civil war. For more information about the conference click on www.cwia.ca/conference.htm.
___________________________________
We came across an interesting link  an article written by M0925 Captain Robert Curtis, Class of '09 – to an article that he wrote and submitted while recently deployed on Op Ignition.
 ___________________________________
Class of '69 – Well Turned Out (Again) for Toronto Branch Dinner
Over the past number of years the Toronto Branch holds a high profile Spring dinner on the last Friday in April. Traditionally the Class of '69 attends in large numbers. The numbers were down a bit this year, however, a dozen '69ers attended. Well done!
In the order they appear in the photo are:
7761 Mike Johnson; 7855 Paul Hession; 8034 Michael Gainer; 7530 Fletcher Thomson; 7964 Don Bell;
14835 BGen Eric Tremblay, RMCC Commandant (wishes he were a '69 class member)
8099 Roger Bradley; 8056 John McCormick; 8162 Ken Moulden; 8067 Gerry Poffenroth; 8074 Doug Smith; 8184 Gary Stewart; and 8073 Derrick Sloan.