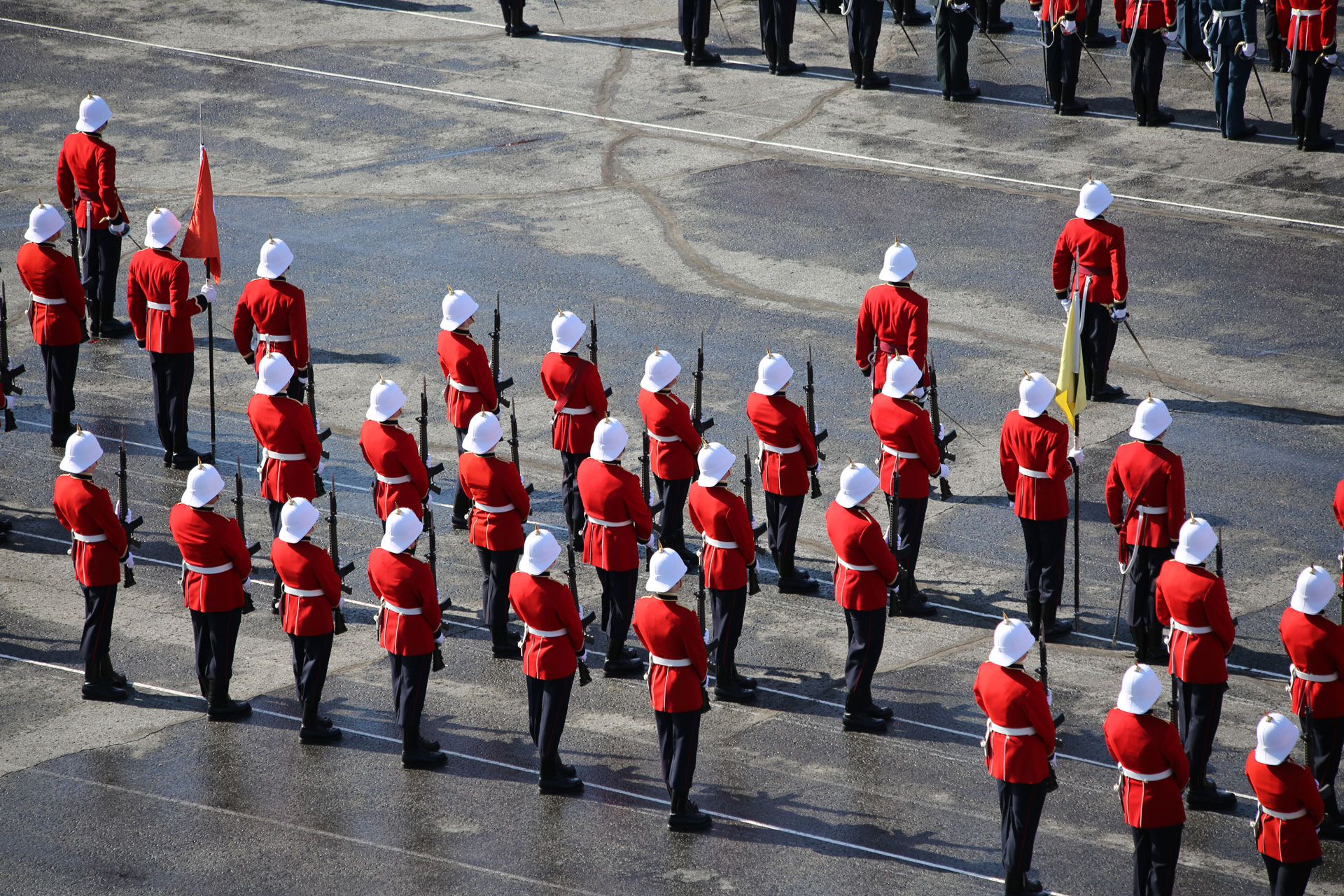 Bittersweet Departure: Commandant to leave RMC
Military shuffle lands Lawson at national headquarters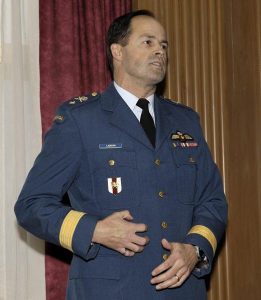 For brig.-gen. Tom Lawson, leaving royal military college is bittersweet.
"I know that wherever I go, there will not be another command like this one," Lawson said yesterday.
"It doesn't matter what fantastic job there is with any sort of challenges, it won't be like this."
The commandant of Royal Military College, Lawson is being replaced amid a flurry of senior military appointments and shuffles announced by Ottawa this week.
After heading the military side of Canada's military university for almost two years, Lawson is being promoted to major-general and being transferred to Ottawa this summer, where he will return to his air force roots as assistant chief of the air staff at National Defence Headquarters.
His post at RMC will be filled by Navy Capt. W. S. Truelove, who will be promoted to commodore and will replace Lawson as part of the college's regular roster of appointing commandants from each of the three branches of the Armed Forces.
At RMC, the commandant oversees the military aspects of training for cadets, while the school's principal is in charge of academic study.
With Canada's mission in Afghanistan, the training of officer cadets who are expected to be able to step up and lead in a relatively short period of time has intensified. The class of 2006 forms the corps of junior officers now serving in theatre and Lawson acknowledges that has changed the training for cadets at the college.
"We were always well trained at the college, but we didn't have the focus that came with a real-life shooting mission at the end of it," Lawson said. "Now we have that focus."
Lawson says any military command always contains, by necessity, a lot of unfinished business, and, in the case of RMC, that is a major project to provide new buildings and make up for years of benign neglect by Ottawa. That will translate into physical improvements worth hundreds of millions of dollars in coming years.
Lawson has also been working on a resumption of the annual RMC-West Point hockey game and hopes an announcement on restarting the historic series will be made soon.
Only about 20% of officers in the Forces receive their degrees from RMC. The rest are a mix of those who have graduated from other military universities – when the country had them – those who take their degrees at a civilian university in programs RMC does not offer or who join the military with a degree in hand – so-called direct-entry officers who make up half the officer corps.
Lawson would like to see the number of officers who receive their degrees from RMC increase, saying that life in the college with its four pillars – academics, athletics, military training and bilingualism – cannot be replicated at a civilian school.
Lawson did note the number of personnel doing post-graduate work through RMC, even while posted in places such as Afghanistan, is steadily rising and will continue to do so.
"RMC is becoming the Canadian Forces' university," he said.
"The number of people doing distance learning through RMC is rising, we have some five to 10 thousand people taking courses through RMC, and we're extremely well positioned to continue doing that."
Exit surveys of cadets reveal satisfaction with faculty and absurdly low student-to-professor ratios continue to be one of the main draws of the school, although Lawson stresses that students are unlikely to experience another four years as difficult as what they are handed during their time at the college.
"It's a tough four years, and we put a lot of stress on them during their time here," he said.
"These are kids who are used to achieving and then we put them through a period that they will likely not experience, for that prolonged a time, at any other time in their lives.
"But by and large, they succeed, and we know that 90% of them will come out of this place after four years with bars on their shoulders."
A number of other staff members at CFB Kingston were also promoted, including Col. Larry Aitken, promoted to NDHQ as Land Equipment Program Manager.
Article by Ian Elliott, Whig-Santard Military Reporter
Published in The Kingston Whig Standard on 29 Jan 2009