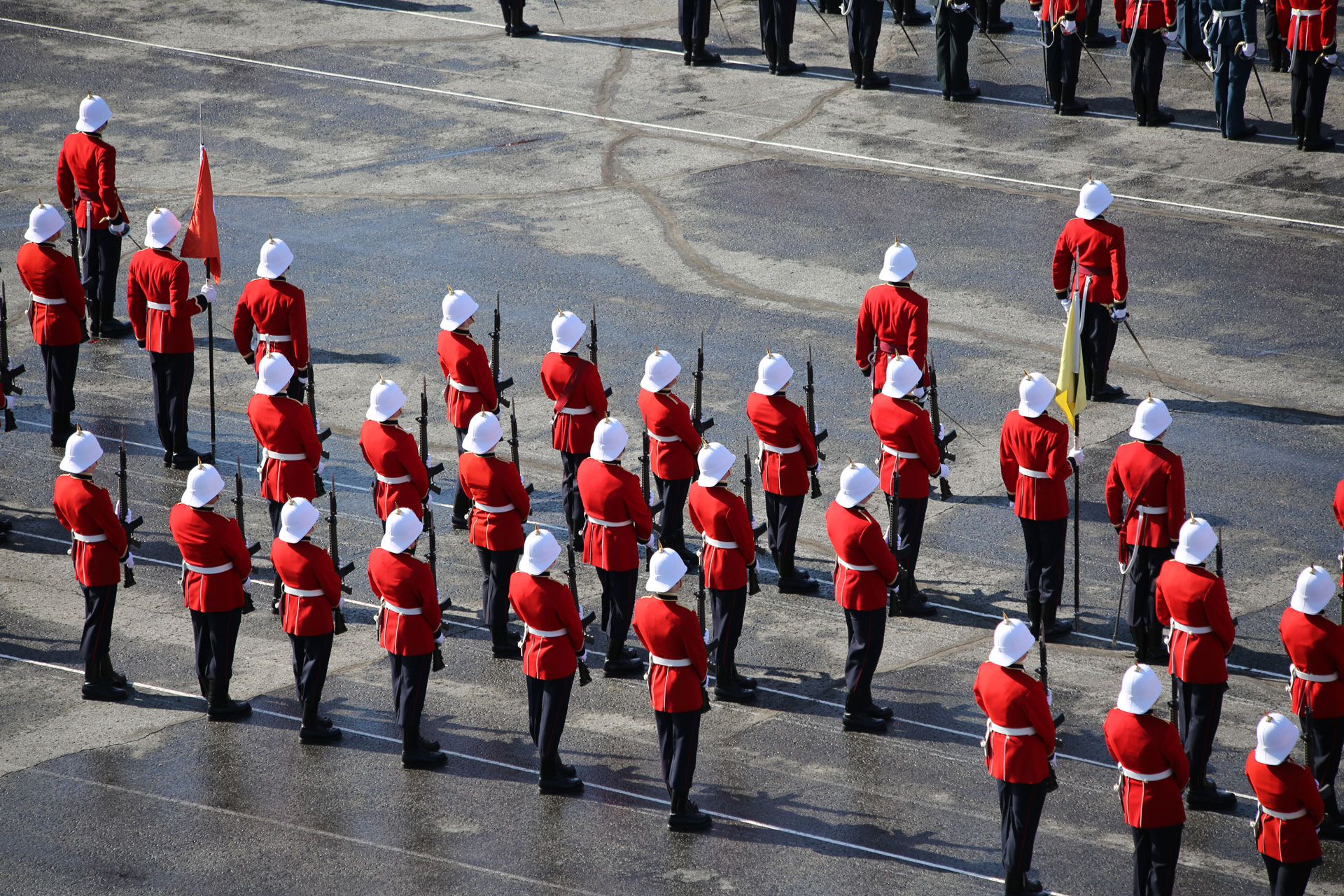 xxxxxxxx
Photos by Matt Telfser
Weather Holds for Parade to Town



As part of the long-standing Royal Military College of Canada  Copper Sunday tradition, approximately 800 Officer Cadets marched from RMC into the core of the city on May 2nd.
Commandant, Commodore Bill Truelove took the salute from the steps of City Hall accompanied by His Worship, Mayor Harvey Rosen. The Mayor talked of the age old tradition the cadets were taking part in, dating back to the Romans, in which the military would be granted the rare honour of having access to the city.  He then thanked the Cadets and Military staff at RMC for their various contributions to Kingston over the past year,  for their fundrasing, city cleanup efforts, and more.
From there, the cadets dispersed to attend regular morning services at seven local churches: St. George Anglican Cathedral, St. Andrew's Presbyterian Church, Sydenham Street United Church, St. Mary's Cathedral, Saint François d'Assise, Saint-Marks Anglican Church and Chalmers' United Church.
"Copper Sunday" was established as a sharing tradition between 1878 and 1882 at St. Andrew's Presbyterian Church where RMC cadets first took handfuls of copper pennies, throwing them towards the offering plate to make as much noise as they could.
The tradition continued this year but gone was the boisterous racket of the earlier years; cadets poured their accumulated pennies into the plate from military-issued black socks.
The photos above by OCdt Matt Telfser give a good account of the day and the participation by both college staff and the cadets.