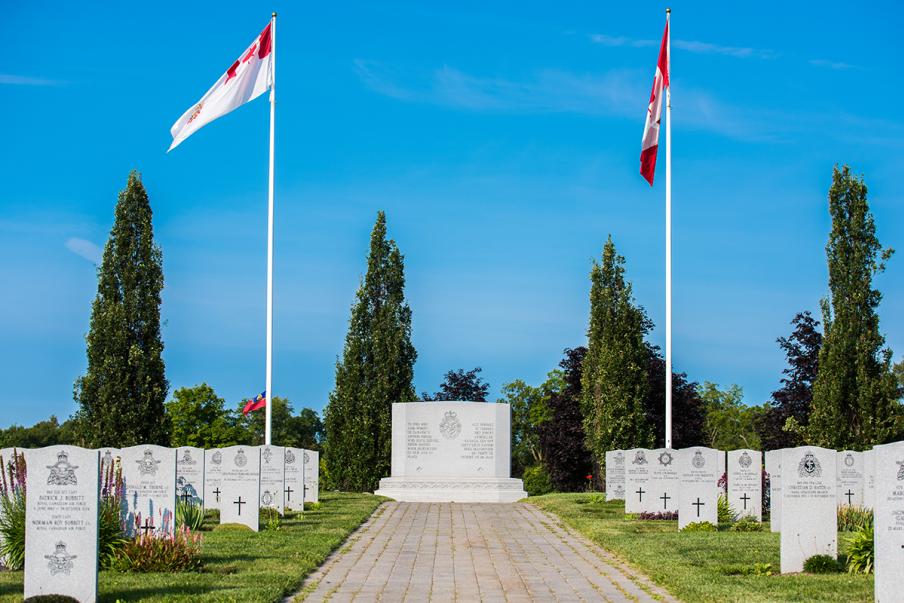 Deaths (4)
MORE…
16531 Jim Cornish LCdr RCN Ret'd
Jim Cornish, LCdr RCN Ret'd, husband to Marlene, son, brother and friend, died peacefully in his sleep at home in the early hours of Sunday, January 10, 2016.
Jim is survived by his wife Marlene, mother; Kathy Cornish, and siblings; Carol, Kathleen (Reg Storms) and Darryl.
Jim was predeceased by his father Frank Cornish.
A celebration of his life will be held at the Lady of Loretto Roman Catholic chapel at the Edmonton Garrison at 11:00 am on Monday, January 18, 2016. The service will be followed by a reception at the Officer's mess starting at approximately noon.
As a continuation of the service that Jim gave in life, in lieu of flowers, donations may be made to Valour Place, Edmonton
***
3910 PATRICK DERMOTT CROFTON  – MAY 29, 1935 – JANUARY 05, 2016  – LT.-CMDR. (RETIRED)
LIFE IS FOR SERVICE
It is with great sadness that we announce the passing of Patrick. He will be lovingly remembered by his wife of 58 years, Patricia; 4 daughters, Marietta (Greg), Virginia, Susanna, Tessa (Steffen); and 8 grandchildren, Kel, Blake, Taylor, Mika, Hannah, Piers, Marissa and Marcus.   Dearly missed by brother, Mark (Jane) and sister, Sharron. Predeceased by father, Dermott and mother, Doris.
Pat was born on Saltspring Island, BC in 1935, oldest son of a larger pioneer family which owned and operated the Harbour House Hotel (1916-1964). A true athlete, he excelled in rugby, tennis and boxing as a young man but his passion for all sports continued his entire life. The world stopped for NHL play Olympic Games and Grand Slam Tennis. He would have been so pleased that Milos Raonic beat Roger Federer in the Brisbane Final this past week!
After graduating from University School (now SMUS) and Royal Roads Military College, Pat became a proud member of the Canadian Military, serving on a variety of Canadian ships as Navigating Lieutenant, retiring with the rank of Lieutenant- Commander, CD (Canadian Forces Decoration).
It was during his second trip to England on defence training at Greenwich that he was encouraged to call on the younger sister of the family Doctor from Saltspring (Dr. Ivor Williams). A month later Pat proposed marriage to Patricia Williams and brought her home to Canada. Thus began 58 years of love and happiness for 'The Pats' as they were called by both family and friends.
Upon leaving the Canadian Navy Pat worked the family farm and spent countless hours driving and supporting his four daughters in their sporting endeavours (and weekends at horse shows), long remembered marching down the sides of field hockey pitches shouting encouragement and writing briefs of the games…even when not the coach!
The call to community service was strong with Pat. Throughout the 1970's he supported and campaigned for many political Candidates at all 3 levels of Government before deciding to seek a role in Municipal Government himself. From 1980-1984, he sat as an elected Alderman for the Municipality of Saanich. He truly enjoyed his capacity to participate in the future of Saanich's growth at a time when many changes were occurring. He was always happy to take a phone call from a Saanich resident in the evening, discussing suggestions or concerns with equal heart. Some daughters not so happy with phone use.
In 1984-1988, Pat was elected to the 33rd Parliament as the Member of Parliament for Esquimalt-Saanich. A big change for the Pats, with a condo to maintain as well as the homestead in Saanich, flights back and forth every second weekend from Ottawa to stay in touch with both family and community events. They enjoyed this time immensely, meeting new friends of all political stripes and reconnecting with old Navy friends, Some of his most memorable achievements include:
Chair of the Standing Committee on National Defence.
Member of the Special Joint Committee on Canada's International Relations.
 Member of the Standing Committee on External Affairs & National Defence.
After retirement from politics, Pat continued to participate in the local community, serving on various local boards including Oak Bay Lodge, Camosun College, Eldercare, Pearson College and Commonwealth Games Society to name but a few. He has been a PROUD member of the Victoria Rotary Club (1991) and Victoria Golf Club (1973). The Pats are big supporters of local charities and always happy to Participate in fundraising activities. They have also been very active in their church, St. Peter & St. Paul's.
Pat made a huge impact on the lives of many. He was always a willing ear to a budding politician, young entrepreneur, friend or family member seeking advice or just a kind word. He will be greatly missed by all who had the pleasure to know him and especially to his grandchildren, nieces, nephews and grandnephews who looked to him as a wonderful mentor.
Thank you to both their wonderful friends as well as cherished neighbours at Mariner's Landing that have added SO MUCH to their lives.
A service of celebration to Pat's life will be held on January 30, 2016 at 1:00 p.m. at Christ Church Cathedral 930 Burdett Avenue, Victoria, BC ated by the Ven. Lon Towstego.
In lieu of flowers, please make a donation to your charity of choice. Condolences may be d to the family at www.mccallbros.com.  McCall's of Victoria, BC   (1-800-870-4210)
http://v1.theglobeandmail.com/servlet/story/Deaths.20160116.93370037/BDAStory/BDA/deaths
***
3905 HALLWORTH, Robert W. – November 4, 1934 – January 3, 2016
Born in Bellevue, Alberta, son of Fred and Georgina (deceased), brother to Lorna Jean, Bob passed away at the age of 81 due to heart and lung complications in Saanichton, BC.  Bob left southern Alberta in 1953 joining the RCAF via RMC in Kingston, ON.  After 13 years in the military with his wife Audrey (deceased) and their two boys,  Ian and David, he joined Air Canada and flew for 28 more years.  Through the flying, Bob and his family saw much of the world.  His honeymoon with Rosmarie (deceased) included a three-month stay in the South Pacific flying for Polynesian Airlines.
People meant a lot to Bob.  A special thank you to the wonderful people he called his friends; they made his life rich.  He will be lovingly remembered by his sons, Ian and David; his daughters-in-law, Linda and Brenda; his grandchildren, Ben, Zak, Sam, and Grace; his stepdaughter, Carol and her husband Christian; his stepdaughter Christine and her children, Bradley and Erin; and, most recently, his friend Jose.
A celebration of Bob's life will be held on Saturday, February 6th at 3:30 p.m. at the British Columbia Aviation Museum at 1910 Norseman Rd, Sidney, BC.
In lieu of flowers, please visit an aviation museum and enjoy!
***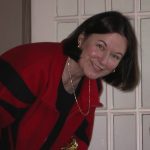 The beloved Candy Reed (nee Bridgman), wife of 7689, Keith Reed, died on January 5th after an unexpected and brief fight with cancer. She is survived by Keith, daughter, Jenny (Chris Franco), grandchildren Liliana & Dominic Franco, brothers Ken and Michael Bridgman, aunt, Dulce Gould, and many cousins, nieces and nephews. She was predeceased by her parents Commodore Graham and Claire Bridgman.
Candy wrapped her family in love and provided the bedrock to our lives. Candy has always been a vital, charming, witty, strong, compassionate, generous, loving soul who has many friends whom she loved dearly and who loved her.
Born in Halifax, she was a true Navy child living on both coasts, Northern Ireland, Montreal and Ottawa as Graham's career led them. Candy attended Queens and had many friends from the College and at the University
Our deepest thanks to the doctors, nurses, staff and volunteers at Victoria Hospice, the Royal Jubilee hospital (especially on 7 South) and the BC Cancer Agency, each of whom helped Candy's last days pass without pain and for as long as possible to allow her to continue giving love to family and friends.
This is all too soon, but love is forever.
On January 2nd Candy had these words sent to her family and friends.
Dearest family and wonderful friends,
Keith and I wish you all the happiest of New Years and we hope that you've enjoyed a blessed and rewarding Christmas season.
We have been so blessed to have had Jenny, Chris, and the kids here from December 22 on, although sadly I have not been able to spend the time with them as I would have liked.
A week before Christmas, the gods of ill will struck and landed me I'm hospital.
My many years of very good health appear to have been masking a going concern. Yesterday we learned that I have terminal colon-based cancer and that my poor response to blood clot issues has weakened me to the point that chemo is not recommended at this time.
Your on-going love, support, caring, and laughter have been a constant source of joy and pleasure, and for that I thank you from the bottom of my heart. I do not have the strength to contact each of you individually. Please know that you are in my heart. Please support my husband, daughter, son-in-law, grandchildren, family, and each other as you are able.
My love always to each and every one of you. Candy
Donations will be gratefully received in her memory by the Victoria Hospice Society http://www.victoriahospice.org/how-you-can-help or the BC Cancer Foundation http://donate.bccancerfoundation.com.