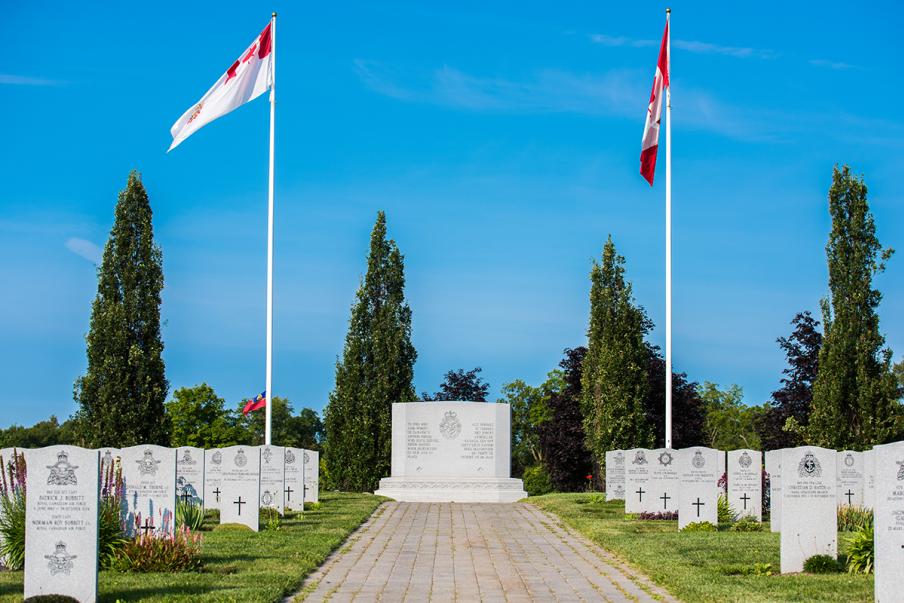 Deaths
8325 McCARTNEY, Lorne Robert

Lorne Robert McCartney, 68, of Kanata passed away at the Queensway Carleton Hospital on January 28, 2016 after a hard-fought battle with lung disease. Lorne was the beloved husband of Norma, sadly missed father of Jason, Mark (Kelly), and Carla, and proud Ottawa Grandpa of Brooke and Jack. He is survived by his two sisters, Lee Ann (George) and Nancy (Wayne). Lorne was a larger than life character, innovative thinker, inventor and passionate, tireless advocate for the right of our veterans. According to Lorne's wishes, a service with immediate family members only has been held. Very special thanks to the doctors and nurses at the Queensway Carleton Hospital for their excellent care during his final journey. If you wish to make a donation in Lorne's name, please consider the Lung Association. Please raise a glass for Lorne at your Legion and support our veterans. Condolences, donations or tributes may be made at www.tubmanfuneralhomes.com
***
 (Update from a previous announcement)
5792 William (Bill) Ross Barry May 27, 1942 – October 5, 2015

The family of Bill Barry is saddened to announce his passing on October 5, 2015. Bill was born in Prince Albert, SK on May 27, 1942 and was the eldest child of Jim and Eileen Barry. Bill is survived by his children Jackie (Curtis) Taypotat and Kim Barry; stepchildren Patricia, Amber and Chris; grandchildren April (Justin), Dallas (Marissa), Ty, Kashtin and Jaycee; great-grandchildren Kayden, Shayni, Adalie and Olivia; sister Betty Ann (Fred) and brothers Mike (Lorr) and Tim (Janice); also extended family and friends.
Bill received his primary and secondary education in Saskatchewan, Alberta and British Columbia. He earned a Bachelor of Arts (Hons) degree from the Royal Military College in Kingston, Ontario and a Bachelor of Education degree from the University of Regina.
Bill's Army career involved postings in Winnipeg and Regina. After attending U of R, he became a teacher at Balfour Technical School in Regina, Vice-Principal in Star City, Assistant Superintendent for the Long Lake School Division in Watrous, and was Director of Education for the Shamrock School Division in Foam Lake. He then joined the Government of Saskatchewan, where one of his many roles was Project Director for the construction of the Wascana Rehabilitation Centre. He also served as Director of Planning for Saskatchewan Health. Bill was proud of his consultant's role in the completion of the transfer of Fort Qu'Appelle Indian Hospital (All Nations Healing Hospital) from the federal government to the Touchwood File Hills Qu'Appelle Tribal Council.
Bill had been an avid stamp collector from an early age. Part of his collection focused on his attempt to acquire a postmark from all the 3,000 post offices that once existed in Saskatchewan. In his research, he uncovered interesting facts about the origin of their names. Bill approached the CBC and for several years presented a weekly broadcast on Saskatchewan place names. He became an accomplished speaker to various groups and organizations across the province.
In 1997, Bill embarked on a new career in writing. He is the author and publisher of seven books on Saskatchewan place names: "People Places: Saskatchewan and its Names", "People Places: The Dictionary of Saskatchewan Place Names", "People Places Cookbook", "Ukrainian People Places", "People Places: Contemporary Saskatchewan Place Names", "Age Shall Not Weary Them" and "Geographical Names of Saskatchewan". He also served as assistant editor of the "Atlas of Saskatchewan".
Bill's most recent passion was the development of the Saskatchewan Virtual War Memorial (SVWM) web site. He maintained the database that the web site is built upon and moderated the Wiki making sure that public submissions conformed to standards, and regularly added photographs and other information to the website. (www.svwm.ca) Bill was awarded the Queen Elizabeth II Diamond Jubilee Medal in 2013, in recognition of his service to the Saskatchewan Virtual War Memorial.
We would like to thank the staff at Regina General Hospital for their compassionate care during the last days of Bill's life, particularly the extremely competent Medical Intensive Care Unit.
There will be a Celebration of Life gathering in the summer of 2016.
Published in The Leader-Post on Oct. 17, 201
***
HARTNETT, GAIL MARY
(Wife of Dick Hartnett member of the RMC Athletic Department staff during the mid 1980s.)
It is with heavy hearts, that the family of Gail M. Hartnett of Oromocto, NB, announce her passing at the Dr. Chalmers Regional Hospital on January 28, 2016. Born in Halifax, NS, on August 8, 1942, she was a daughter of the late Gerald and Evelyn (Power) Keddy.
In 1966 she married the love of her life Richard, a military man and from there the journey and enjoyment of travelling around the globe began, through the many postings he held. Gail was a very loving and caring person, she would look after everybody else before herself.
Gail will be deeply missed by her husband of 49 years Richard; a son Daniel James "DJ" (Katharine McNeilly); two grandchildren Riley and Amelia who she was so proud of their accomplishments (not only as soccer players Riley in the USA and Amelia in a High Performance Academy in Moncton); a sister Madelyn Ruhloff; two brothers Robert (Tracy) and Tim (Linda); several nieces and nephews.
Honoring her wishes, following cremation, the family will receive friends and family at Bishop's Funeral Home on Saturday January 30, 2016 from 1 to 3 PM for a time to share memories and stories. Interment will be held at a later date.
In her memory memorials may be made to the Arthritis Society or a charity of the donor's choice.
Online condolences and the sharing of memories may be expressed through www.bishopsfuneralhome.com
***
SPENCER, Carl Allison – Longtime friend of the military colleges
December 18, 1926 – January 27, 2016

With heavy hearts we announce the peaceful passing of Carl Allison Spencer, in his 90th year, surrounded by his family and friends at the Ottawa General Hospital. Carl is survived by Marlene, his wife of 62 years and their children Suzanne (Ewen), Carrie (Paul), Rob (Sheila) and Jane (Saint Al). He is also survived by eight grandchildren Alexander, Cameron, Vanessa, Carley, Evan, Dana, Julia and Claire; three great-grandchildren Asher, Kaleigh and Maxwell; and countless cherished nieces and nephews. Carl joined the Royal Canadian Navy at 17 and later enjoyed a fulfilling career in the Royal Canadian Air Force as a Supply officer with postings to North Bay; Borden; Lahr, Germany; Ottawa; Damascus, Syria and Kingston, retiring in 1978. He will be remembered as a devoted husband and father, grandfather, an avid sportsman, an average golfer, a seasoned bridge player, a gentle soul and a loyal friend. Carl's family extends thanks to the Ottawa General Hospital ICU medical team and special thanks to Sylvie Goulard and Gisèle Goulard for their care, kindness and friendship. Family and friends are invited to visit at the St. Laurent Chapel of Hulse, Playfair & McGarry 1200 Ogilvie Road (at Aviation Parkway) Ottawa, on Friday, January 29, 2016 from 5 to 8 p.m., and Saturday January 30, at 10 a.m., followed by a Memorial Service in the Chapel at 11 a.m. A military Interment to follow on Wednesday, February 3, 2016 at the National Military Cemetery- Beechwood Cemetery. Family and friends can meet at Beechwood Reception Hall at 10:30 a.m., 280 Beechwood Avenue, Ottawa. In lieu of flowers, donations to the Royal Canadian Legion or Ottawa General Hospital ICU would be greatly appreciated by the family.
Condolences/Tributes/Donation – See more at: http://www.legacy.com/obituaries/ottawacitizen/obituary.aspx?n=carl-spencer&pid=177506236&fhid=5975&FBNF=ShareObitAt&refsvce=facebook#.VquUYBE1s-c.facebook