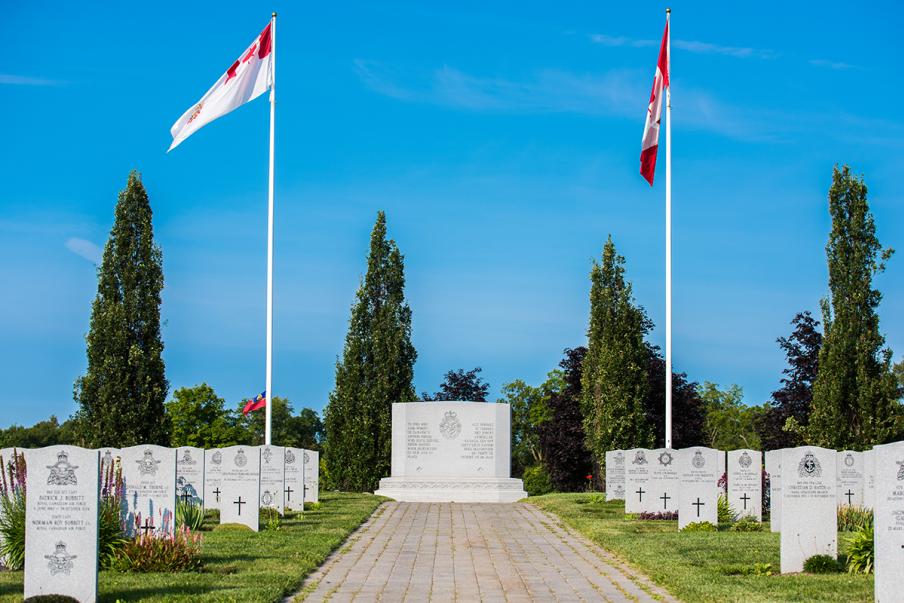 4869 BILLINGS, Colonel Robert Stanley (Ret'd) 8th Canadian Hussars (Princess Louise's)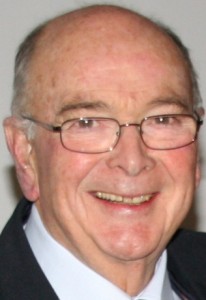 It is with deep sadness that we announce the passing of 4869 Robert Stanley Billings on February 24, 2012. After a long and happy life, his big heart gave out, used up by all the living, giving and loving he did during his 75 years. He is survived by Sheila, his beloved wife and best friend. They celebrated 50 wonderful years together this past summer. His children, Barry (Kate), Alison (Jefferson Gilbert) and Michael (Julie Mulholland) will remember their dad for his love, support and guidance. He was "Pop" to Wyatt and Jasper Gilbert, Thea and Madeline Billings and Ben Billings. Bob will be dearly missed by his sister Ellen Ryan, his brothers George (Linda) and Roland (Susan) and their families. He is predeceased by his parents Harry and Edna Billings (Kingston). We won't soon forget – he shared his own signature sense of humour and great zest for life with all who knew him.
Bob had a distinguished 33 year career in the Canadian Armed Forces, Armoured Corp., underlined by loyalty, friendship and concern for his soldiers and their families. The Colonel served proudly in three regiments – Lord Strathcona's Horse, Royal Canadian Dragoons and the 8th Canadian Hussars (Princess Louise's). He ended his career as Commandant, Land Forces Staff College at Fort Frontenac, Kingston. The same place where his father joined the army and went off to war in 1939.
The family will receive friends on Tuesday, February 28 from 2-4 pm and 7-9 pm at Robert J. Reid & Sons, "The Chapel on the Corner", 309 Johnson Street (at Barrie Street), Kingston. Funeral service will be held on Wednesday, February 29, 2012 at 11 am at Edith Rankin Memorial United Church, 4080 Bath Road, Kingston, Ontario. Cremation to follow. Internment will take place at a later date. In memory of Bob, donations can be made to the Heart and Stroke Foundation or to the Soldier On Fund.
 _______________________________________
3157 Robert Claude Orme, Lt.Cdr. (Ret'd) With great regret we announce Bob's passing at his home in Bath, UK, with his loving wife, Ann, and children Richard, Steve, Mike and Dara at his side. Bob left us peacefully on January 3rd 2012 after stubbornly fighting cancer long enough to visit his family in Canada in October and to reach his 80th birthday on December 31st. His brothers Ted and Peter and his sister Pam remember lovingly his years growing up in Weyburn, Sask. and Victoria, B.C. In the 1950's Bob attended Royal Roads in Victoria and Greenwich Naval College in England as a student of Naval Architecture and qualified as a Lieutenant Commander in the Royal Canadian Navy. While he was at Greenwich he courted and married Ann. They both returned to Canada and Bob worked in Halifax and Ottawa as a Naval Constructor until he went back to the UK some ten or more years and four children later on a three year stint as an exchange officer working at the Ministry of Defense in Bath. He then retired from the Canadian Navy and began his second career as a Constructor in the Royal Corps of Naval Constructors until he finally retired as a Chief Constructor in 1992. Although he pursued two demanding jobs in his long career, Bob remained essentially a family man, and throughout his life, a true gentleman. He had great professional integrity but was always generous, kind and forgiving to lesser mortals who lacked his ability. We shall carry with us the sound of his bubbling laughter for the rest of our lives.