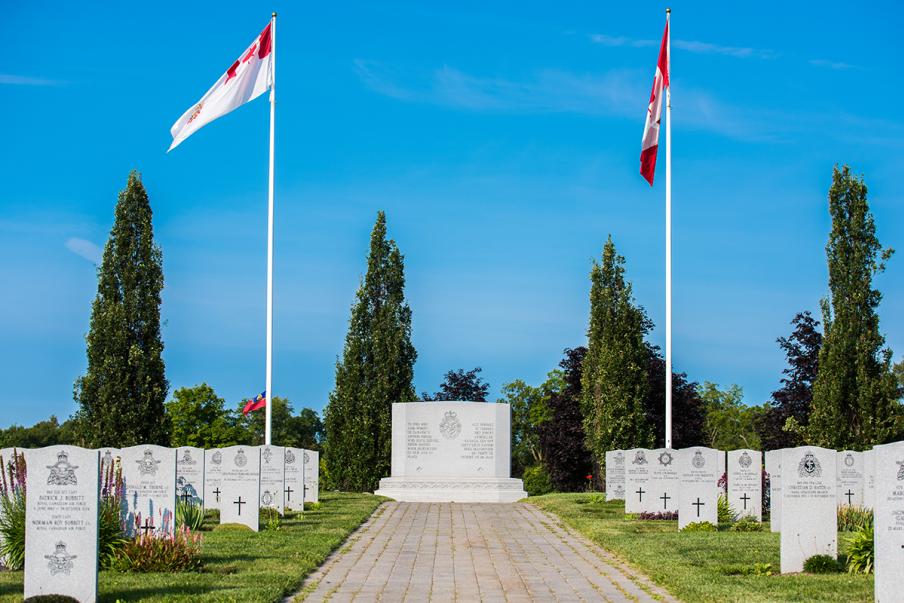 Decorated war veteran, 2IC of Canadan military 2529 Chester Hull (RMC '36)dies
A decorated Belleville resident, who was once second-in-command of Canada's military, has died.
Chester Hull, a retired lieutenant-general and airman, died April 9 less than two weeks before his 93rd birthday.
Born April 19, 1919 in Edinburgh, Scotland, Lt.-Gen. Hull was educated in Vancouver and Ottawa and Kingston.
Enlisting with Ottawa's Cameron Highlanders, he remained with the regiment until 1936.
He was the top cadet and battalion sergeant-major at Kingston's Royal Military College.
One month after Canada declared war on Germany, the future senior officer was among the RMC students who graduated early in October 1939 to serve in the Second World War.
Lt.-Gen. Hull flew bombers with the Royal Canadian Air Force and earned the distinguished flying cross for skill and valour. He became a group captain while still 25 years old.
He rose through the ranks in the years after the war. His duties included serving as CFB Trenton's air transport commander.
Lt.-Gen. Hull earned his most senior rank in 1972 as the branches of Canada's military were brought together into a single force. He retired two years later as vice-chief of defence staff.
Lt.-Gen. Hull remained active as part of the board of what was then the Royal Canadian Air Force Museum in Trenton, working as national commissioner of the Boy Scouts of Canada, and heading the Bomber Harris Trust, a group honouring the service of wartime Canadian aviators.
The general leaves his wife of more than 71 years, Jane, three children and two grandchildren.
 _____________________________________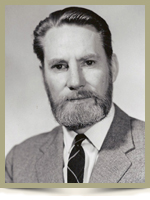 William Rodney, airman, scholar and gentleman, died at home on 26 March 2012. Born in Drumheller, Alberta, he joined the RCAF at the age of 17, trained at the Commonwealth Air Training Base Patricia Bay, and earned his pilot's wings. He flew Halifaxes in operations over Germany and Occupied Europe as a Flight Lieutenant with RAF Squadron 78, and was awarded the Distinguished Flying Cross and Bar for "gallantry during active operations against the enemy". After World War II, he attended the University of Alberta, meeting his wife Helen (McGregor) of Edmonton, and graduating with First Class Honours in History. During the summers, he worked as a Ranger in Waterton Lakes National Park, where he came to know the story of "Kootenai" Brown, whose definitive biography he was later to write and for which he received the American Association for State and Local History Award of Merit and Distinction. Bill and Helen married in 1950, when he took up a Beaver Club Trust Fellowship at St John's College, Cambridge, where he completed a BA and MA in history and played ice-hockey for Cambridge University. After several years working in Ottawa for the federal government, he returned to Great Britain with his family and completed a PhD in History at the London School of Economics, under the supervision of Leonard Shapiro. He published Soldiers of the International, a History of the Communist Party of Canada 1919 – 1929, based on his doctoral research. In 1962 he moved to Victoria to take up a teaching position at Royal Roads Military College, where he stayed for the remainder of his career, ultimately becoming Dean of Arts. His former students remember "the Rod" with affection and admiration. During his years at Royal Roads, he took an active part in College and academic life, regularly publishing scholarly articles. Among many research grants and awards, he received a NATO fellowship to travel to French West Africa and report on conditions there. He was a Fellow, Royal Historical Society; Fellow, Royal Geographical Society; Life Member, Cdn Hist. Assn.; Mem., Cdn. Institute of Intl. Affairs; Johnian Society and Dir., Cambridge Canadian Trust. A firm belief in the need to return to primary sources drove him to travel frequently for research. In preparing Joe Boyle, King of the Klondike, for which he was awarded the University of British Columbia Medal for Popular Biography, he spent considerable periods in Roumania and in Turkey, in order to consult original documents, including the personal diaries of Queen Marie of Roumania. After the early death of his beloved wife Helen, and his own retirement, he travelled widely – to Japan, China, Burma, Australia, Turkey, Abu Dhabi, many European countries and Great Britain – and was active in the community at home in Victoria. He was instrumental in the establishment of the Gonzales Hill Preservation Society and Gonzales Hill Regional Park. He was also an active member of the Canadian Institute of International Affairs, Victoria Chapter (now CIC) and of the Vancouver Island Aircrew Association. He leaves his grieving children, Helen Catherine (Michel Drouin) and John William McGregor (Glen Dixon), and his granddaughter Emma, the apple of his eye. He is remembered with great affection by his sister-in-law Evelyn Rodney of Vancouver, his sister- and brother-in-law Gwen and George Molnar of Edmonton, many nieces and nephews, and friends across the world. He was a fine pilot, a rigorous scholar, a good friend, father and grandfather, an erudite, honest and honorable man. He did his duty.
The funeral took place on Thursday 5 April.  In lieu of flowers, donations may be made to the Canadian Cancer Society. Condolences may be sent to the family below.
http://www.mccallbros.com/william-rodney/
 _____________________________________

RCNC 14 SHIMMIN, Robert Allen Lt CDR, RCN (Ret'd) June 20, 1924 April 12, 2012 Allen will be fondly remembered by Beverly, his wife of 64 years; sister, Shirley Smirke; children, Laura (Tony), Laing (Stephanie), Phillip, Susan (Dan), Eric, Lawrence; seven grandchildren and four great grandchildren. He was born in Vancouver, graduated from Magee High School in 1942 and received his naval officer training at Royal Roads by 1943. During WWII he served on the HMS Jamaica on the North Atlantic/Murmansk Run. Following the war, he took fighter pilot training in England, returning to Canada in 1948 to serve on HMCS Shearwater and HMCS Magnificent with squadrons 825 CAG and 870 CAG as senior pilot. He then became CO of VU33 at Patricia Bay, Victoria. He also served on HMCS Athabasca, Micmac, and CO of Gatineau plus several staff appointments. Retired from the Navy in 1969 and then worked at the University of Victoria until 1978. It was now time to travel with Beverly. He had an inquisitive mind, was an avid reader and student of history and loved his Monday afternoon Bridge with his UVIC friends. Family and friends also remember and enjoyed the produce from his remarkable vegetable garden. The family wishes to thank Allen's family physician, Dr Ben How, Dr Mestelman from Royal Jubilee Hospital, and the kind staff of St Charles Manor for all their support. A private family gathering has been arranged. Condolences can be sent to www.firstmemorialfuneral.com