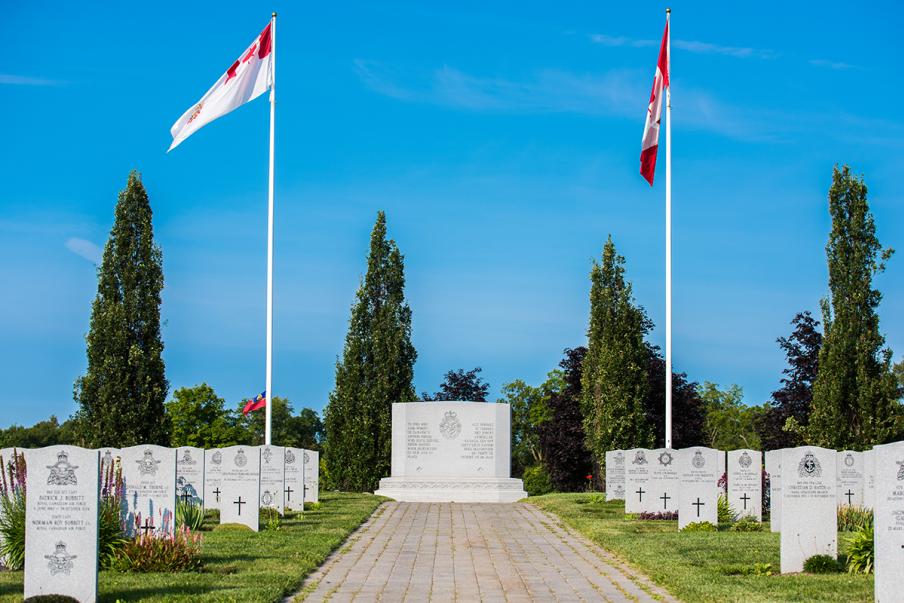 DUFFUS, John BApSci, BA, D. Phil, P.Eng, ndc Was born in Vancouver, B.C, where he graduated from the University of British Columbia with degrees in Applied Science (Engineering Physics) and Arts. He later attended summer courses at Columbia and McGill Universities while teaching in the physics department at the newly opened Carleton College in Ottawa. Employment at the National Research Council led to a scholarship to New College, Oxford, where he completed his doctorate in low temperature physics. He held a teaching assistantship in Oxford before returning to Canada and a research position at the Pacific Naval Laboratory (now Defense Research Establishment Pacific) in Victoria. Early land and sea experiments included study of underwater acoustics and geomagnetic fluctuations connected with submarine detection. A new career followed when John was recruited to head the physics department at Royal Roads Military College. He taught cadets and continued his research, turning the former Hatley Park dairy barn into a physics laboratory. He was later appointed Dean of Science and Engineering and played a large role in transforming the two-year college into a four-year degree-granting university offering degrees in oceanography and earth sciences. Further study abroad took him to Cambridge University for ionospheric studies and to a year at Oxford and the Universite de Paris for undersea magnetism research. Over his career he published more than 40 papers for professional journals and scientific reports. He was selected for the year-long National Defense College program which brought together senior military officers and civilians to study geopolitics and economics, during extensive travel to 22 countries. John was elected as a Victoria school trustee, and continued his community work as a founder of the Victoria branch of Tetra where he used his engineering skills to design special devices for people with disabilities. John was a wise and loving father, and a hero to his two grandchildren in whom he encouraged scientific curiosity, confidence and fearlessness. They remember being issued safety goggles while together they determined whether a blow torch would melt their glass marbles into ornaments for a farm gate or just explode. They also recall the less successful attempt to boil home grown sheep's wool to make felt. John taught them horsemanship (having ridden his horse from Vancouver to the Okanagan for a ranching job as a teenager) and a sense of style: rather than simply burning two old wooden boats on his View Royal farm he added drama by igniting them with a hail of flaming arrows. With his physicist's eye and innate sense of wonder at the world, John Duffus, Professor Emeritus, was an inspiration to those around him and a joy to be with. He will be missed. John is survived by his wife Maureen; sons Rob (Nina) and James (Kathleen); granddaughter Elizabeth (Marc) and grandson Gavin. No service by request. Donations may be made to the Canadian Diabetes Association. 656051
8516 William Andrew Robert George HARROD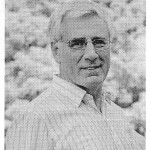 HARROD, William Andrew Robert George February 17, 1948 May 3, 2012 Bill passed away suddenly but peacefully at his Richmond home at age 64. He'll be missed by all and lovingly remembered by his wife Evelyn; his sons Marshall (Krista) and Robert (Joy), his daughter Victoria, his grandchildren Jessica, Anessa, Carter and Kennedy, his sisters Gail (Robert), Carroll and Marsha (Gerald), nieces, nephews and cousins and their extended families, his many friends and brothers and sisters in Christ. The Memorial Services will be held at Richmond Alliance Church, 11371 #3 Road, Richmond, BC on Thursday, May 10, 2012 at 1:00 pm also at Westshore Alliance Church, 2207 Millstream Road, Victoria, BC on Saturday, May 12, 2012 at 1:00 pm. Delta Funeral Home (604) 946-6040 655760
2533 MITCHELL, George Duncan "Duff" (Major Ret'd)
Peacefully at the General Hospital in Ottawa on Wednesday, May 23rd at the age of 93. Born in Montreal on July 15, 1918, he is survived by Phyl, his loving wife of 50 years, and his children Christopher (Wendy Stewart), Mary, and Brian (Gisele) and grandchildren Margaret, Peter, Sarah and Robbie.
Duff graduated from RMC in 1939 and then spent 25 years in the RCHA. Decorated with a Military Cross in WWII, and served as a peace- keeper in the Middle East in the 1950s. Duff also graduated with a BA from McGill and a teaching degree from the University of Toronto. He taught high-school geography for several years, and then became the Project Manager for Valdurn, an environmentally sensitive property development in his
beloved Quebec Laurentians. In retirement he authored several books including Heritage Valdurn, Right of the Line, and family histories and personal memoirs. An avid skier, tennis player and gymnast he maintained an active fitness routine up until two weeks ago. A man of faith who loved his family and his country, he will be deeply missed.
Funeral Service will be held in the Central Chapel of Hulse, Playfair & McGarry, 315 McLeod Street (at O'Connor), Ottawa on Thursday, May 31st at 11 a.m. A memorial service will also be held at Holy Trinity Church in Sainte-Agathe-des-Monts at a later date.
In Memoriam Gifts may be made to the Alzheimer Society of Canada: 800-616-8816; www.alzheimer.ca