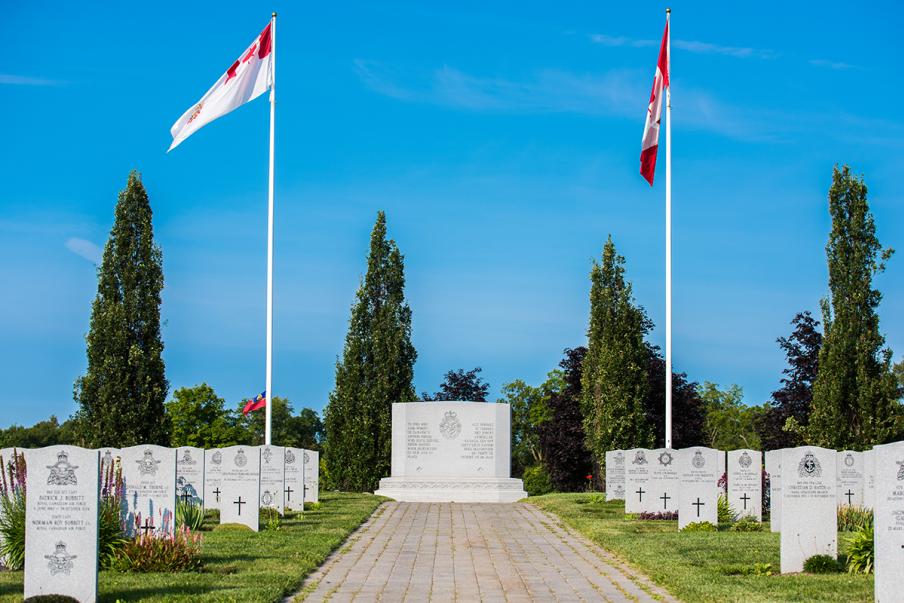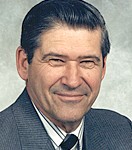 SOROS, Major (ret'd) Stephen CD Canadian Armed Forces Peacefully Friday, January 2, 2009 at the age of 76 years. Beloved husband of Darlene Wilson. Loving father of Jim (Carole) and Bill (Kathy). Devoted grandfather of Jessica (Corey), Bob, Mike and Amanda. Dear brother of Betty. Predeceased by his brothers Les, Julius and Louis. Fondly remembered by many nieces and nephews. Friends may pay respects at the Kelly Funeral Home, 2370 St-Joseph Blvd., Orleans, Monday from 2 to 4 p.m. and 7 to 9 p.m. Funeral Service Tuesday in the Chapel at 11 a.m. In memoriam donations to the Alzheimer's Society.
Steve Soros was the father of Major Jim & Major (ret'd) Bill Soros.  Grandson Mike, son of Jim, is currently in III Year at RMCC.
______________________________________
9315 Thomas Edward Banks
Tom Banks died suddenly on 10 December 2008 in Mitchell, Ontario, aged 58. Tom was from an air force family, growing up on a succession of RCAF bases. Always calm and cool, he was credited with saving his sister's life from drowning when the family was stationed in Torbay, Newfoundland. While living in PMQs at CFB Trenton as a teen, he developed a great golf game that wasn't hurt by a steady job at the base golf course. A brilliant student, he was able to track his golf score (and those of all other players) without the use of a score card, a gift that made it difficult for the rest of us to cheat. Tom entered Royal Roads in 1968, and despite a personal aversion to studying, graduated from RMC in 1972 with an Honours Economics and Commerce degree. After graduation, Tom went off to Winnipeg to earn his Navigator wings before being posted to CFB Shearwater. At Shearwater, he served operationally as an air navigator on the Sea King helicopter, completing several sea deployments. Tom left the CF in 1979, pausing in his career to spend time with his parents and care for his ill father. Following the death of his father, Tom returned to school, completing an MBA at Western. Following graduation, he accepted a position with Burns Fry in Toronto as a financial analyst. Tom did very well on Bay Street until he suffered the first of a series of medical setbacks that resulted in a diagnosis of bipolar disorder, a condition he shared with his mother. Tom left professional life in the late 1980s and returned to his mother's home to live with and care for her. Always retiring and enigmatic, he became increasingly isolated, a situation enhanced by the death of his mother in September 2008. He lapsed into a profound depression just prior to his unexpected death. Tom's quiet confidence, reserved manner, wry sense of humor, and loyal friendship made him a special friend to all who knew him. Tom never married. He leaves behind his two older sisters, Lyn Harrison and Donna Baran, and two nieces and a nephew.
9884 Robert (Bob) Banks