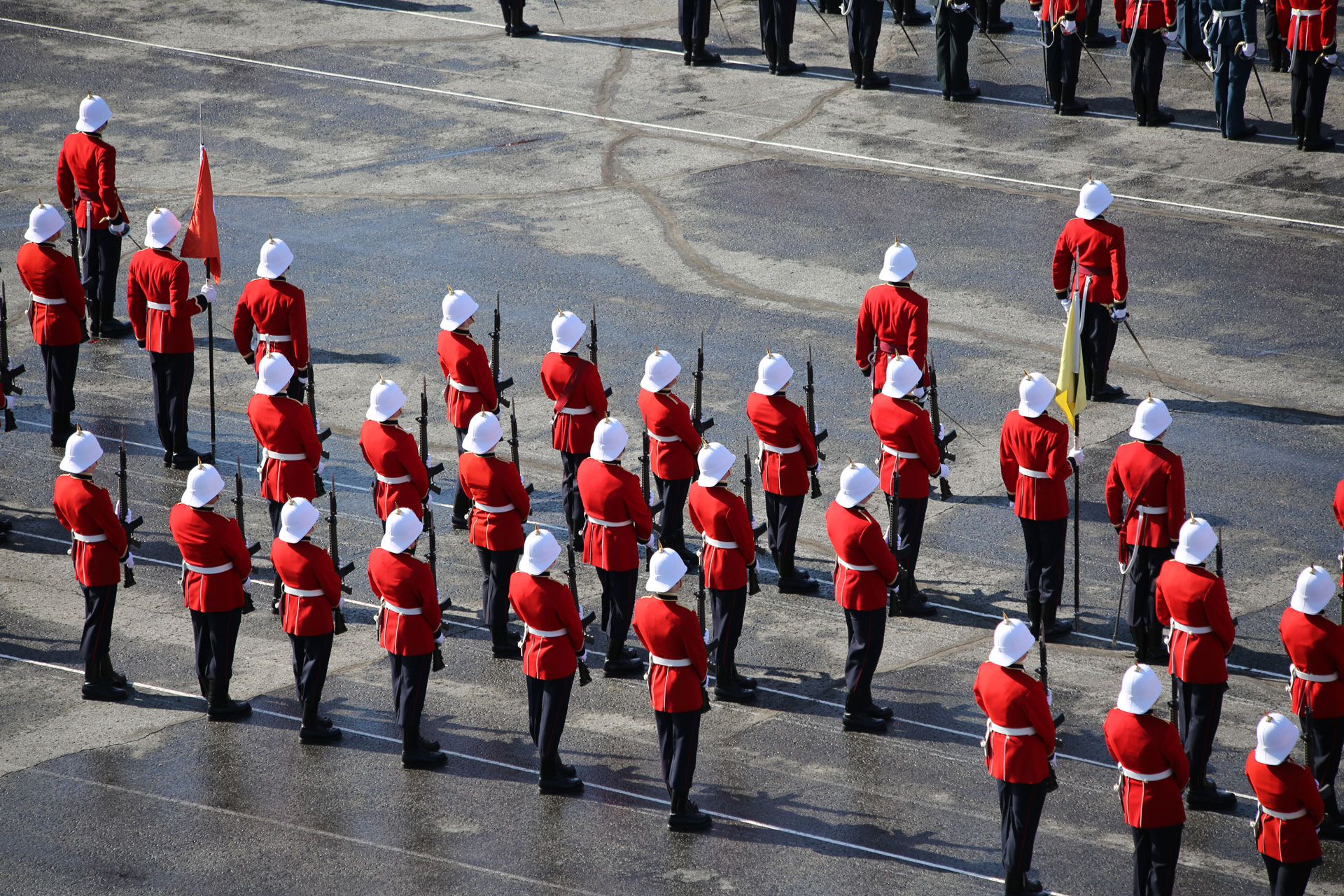 Dr. B. Joseph Fugére is Dean, Graduate Studies & Research, Royal Military College. The mission of the Division of Graduate Studies and Research is to provide advanced degree programs and professional development for postgraduate students in key areas of engineering, humanities, social sciences and science; to carry out scholarly research that will sustain the degree programs, support the needs of the Canadian Forces, and create a climate of intellectual ferment at the College.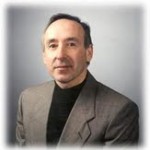 He is a member of the Ontario Council on Graduate Studies (OCGS) 2010/2011. The OCGS is an affiliate of the Council of Ontario Universities (COU).
The Royal Military College is an associate member of the Associate Member of the Council on Ontario Universities. Housed within the Secretariat offices in Toronto, Ontario, Canada, OCGS strives to ensure quality graduate education and research across Ontario. In order to achieve this, OCGS conducts quality reviews of graduate (master's and PhD) programs that have been proposed for implementation in Ontario's universities. OCGS conducts quality reviews of proposed and existing graduate programs in Ontario universities on a seven year cycle.
In addition, OCGS is responsible for the following: informing the Ontario government and the universities of the results of the quality reviews; promoting graduate studies and research in Ontario; commenting on government policies regarding graduate studies; advising the Council of Ontario Universities on matters relating to graduate studies; and promoting best practices in graduate education. http://www.rmc.ca/aca/gsr-esr/dean-doyen-eng.asp
___________________________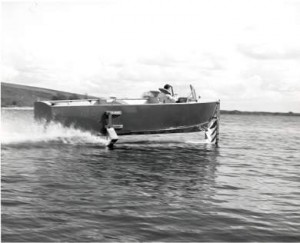 DID YOU KNOW?
The following material is based on draft sections of a book on the history of Mechanical Engineering at RMC, currently being written under the sponsorship of the Cordite Foundation.
A small runabout hull was was designed and constructed in the early 1960s by Mechanical Engineering staff at the Royal Military College of Canada. Dubbed SHRAPNEL (photo above), it was used to demonstrate the use of hydrofoils. The motorboat was equipped with metal plates or fins attached by struts fore and aft designed to lift the hull clear of the water. As the craft gained speed, the water passing over the foils lifted the hull clear of the water thereby relieving most of the drag so the boat can achieve very fast speeds.
The motorboat was later converted to a water-jet drive, which is a propulsion system that uses a high performance pump to provide thrust. A water-jet drive is used on present day personal water craft. The propulsion system was driven by a late 1950s fuel-injected V-8 engine from a Chevrolet Corvette sports car.
The vessel is a tangible example of the RMC Mechanical Engineering department's interest in naval technology.
www.rmc.ca/aca/me-gm/ame-agm/history-histoire-eng.asp