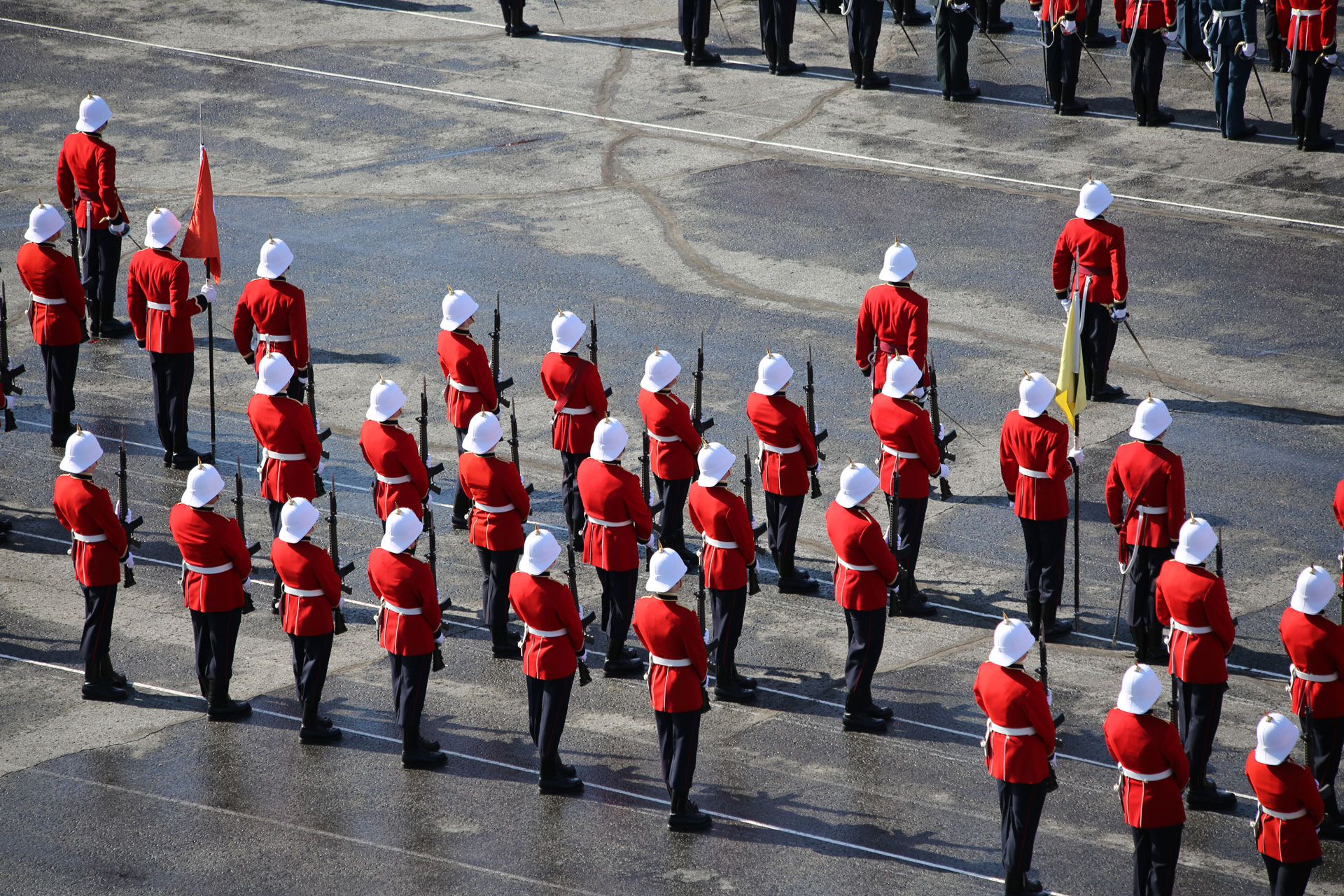 Operationally experienced CO prepares to stand up Regiment
By A/SLt 24498 Noelani Shore (24498)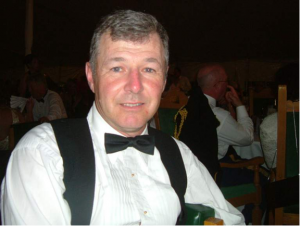 Lieutenant Colonel 13609 Paul Cooper (RMC 1982) is the first LCol Commanding Officer of the 2nd Electronic Warfare Squadron, because it will soon become an EW Regiment. He was brought in to amalgamate the reserve unit 772 EW Squadron and the Regular Force unit to 2 EW Sqn to form 21 EW Regiment.
"Both the Aussies and the Brits have EW Regiments (7th & 14th), so we're going to be 21st," the CO said. "The parade is April 17, 2010, though the official stand-up date is April 1. The regimental birthday will probably be April 17th."
The squadron could not have a more competent CO, as LCol Cooper has a lot of operational experience.
He has his father to partly thank for his initial start into military life.
"I was working in a disco in downtown Ottawa. A guy came in late afternoon with short hair, and said are you Paul Cooper? I said yes. He said he's from the recruiting centre, and my father had sent him, so we had a chat," he said. "My brother was heavily involved in the Air Cadets, and was at CMR while I was doing Grade 13. I kind of knew this was coming, and that my dad was going to push this. My brother would come home on weekends, and he was having a lot of fun, he actually had money, and he was getting paid to go to university."
With this in mind, along with the fact that he could decide to leave after one year if he didn't like it, LCol Cooper decided to make the leap.
"It seemed like a good way to start university. If I didn't like it, I'd get out, and if I liked it, I'd stay. And here I am 30 years later."
The highlights of his time at RMC was playing rep football and soccer, "as well as successfully graduating," LCol Cooper joked. He also made it to the Wing Middleweight Boxing final – before being knocked out.
"The most important benefit of going to RMC for me was the many lifelong friends I made, and have kept to this day both in and out of the forces. The relationships I made there I have used many times on operations. You develop a trust that you rely on for your career and it comes in handy during some critical tense times when time is at a minimum, as it opens doors quickly that you'd otherwise need to pound on," he explained.
After graduating from RMC with a degree in Engineering Management, LCol Cooper was sent to Petawawa to serve in the Special Service Force (SSF), Signal Squadron as the Officer Commanding Radio Troop.
"I arrived in Feb, took over in June, and my troop was 70; we had large troops then," LCol Cooper said. "The SSF was an interesting place – it was kind of the precursor to Canadian Special Operations Regiment (CSOR). We were built around the Air Borne battle group," he said. "Our whole role was to be able to go anywhere very quickly, which usually meant that, at least twice a year we did some sort of parachute based exercise, and then the rest of us would fly in afterwards as part of an airmobile op. We used to joke that in the SSF, if you did something twice in row, then that was the tradition, because we never did anything two times in a row. It was always different, which made it very interesting."
LCol Cooper's latest deployment to Afghanistan was less conventional than most member of the CF have experienced. Instead of living and working behind the wire, or even doing short patrols into towns and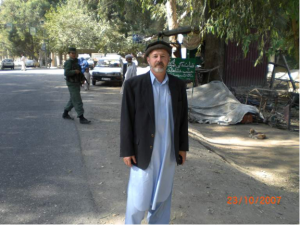 cities, LCol Cooper was posted in to the government of Afghanistan as Advisor to the Minister for Rural Reconstruction and Development.
"I lived and worked with Afghans on a continual daily basis. I wasn't in uniform, I grew my hair long, had a beard, wore a suit and tie, and drove around Kabul by myself in a five ton armoured vehicle," he explained.
What made his job even more interesting was that the Minister he worked for did not like to stay in the city, so at least twice per month they travelled out to other places in Afghanistan, so he had a chance to see the whole country.
He also had a chance to see the whole extent of Afghan government, all the way from the elite, down to village level.
"I participated in meeting with the Minister and the Governor, and the Mayor, and the whole Provincial Council. I've also been in mosques with the Minister and the village for meetings between tribal chiefs. I got a real feel of what the Afghans are really like."
LCol Cooper worked with the Director of Engineering on several successful projects as well. One such project is called the National Solidarity Program, and each village is given a grant of $40,000 to do a local project. The real intent was not to actually do the project; the real intent was that each village had to form an elected council. It had to have female participation.
"It was to develop grassroots democracy, and the understanding of it, and the management of it. We taught them project management skills, budgetary skills – all that at a village level – to build a village project. So it was fascinating to be involved in that kind of thing," he said.
LCol Cooper has also been deployed to Bosnia as the NATO Chief of Signals, as well as the Sarajevo Canadian Contingent Commander. He had an international staff of 130 looking after all strategic and tactical NATO communications for the 15,000 troop force.
"Again, due to the job I was able to work all over the country as well as with the fledgling Bosnian Army Signal Corp," he said.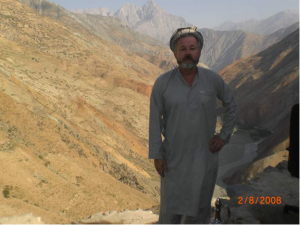 LCol Cooper had a particularly interesting deployment to Kosovo on a lesser-known operation called OP KIMONO, as a non-military diplomatic observer from Nov 1998 to March 1999. Once it was found out that LCol Cooper was a Signals Officer, he was sent to work for the Organization for Security and Cooperation Europe (OSCE), and he worked as a senior signaller for the OSCE.
"I went all over Kosovo doing reconnaissance missions and setting up regional command centres as we stood up to start patrolling and observing a cease fire. The strategic mission was to insert, as quickly as possible, 2000 civilian diplomats in between the Kosovo Liberation Army and the Serbs, so they wouldn't shoot at each other," he explained.
He has had interesting experiences overseas, but the proudest moment in LCol Cooper's career so far is taking command of 2 EW.
"I came back from Afghanistan, and then two days later I took command of the unit – right after picking my son up from Borden as he completed his BMQ. That was pretty culminating in terms of being proud."
That pride in 2 EW has continued, as he is continually approached by Senior ranking Officers about the people in 2 EW, and what they did in theatre.
"We can't talk about what we did, but when you're thanked by a whole chain of command who have been assisted by the EW troop, it makes you pretty proud," LCol Cooper said.
The successes overseas do not, however, come easy.
"The biggest challenge about being CO is that I'm deploying a troop into theatre every six months. It's no challenge at all motivating people, but the challenge is providing them with enough resources to actually get everything done in time, and the biggest resource requirement is time, because there's so much that has to get done, and there's never enough time. You want to balance the amount of time they're spending on training, with giving them enough time off at home, because they're about to leave for six-eight months," LCol Cooper explained.
"So that's the challenge, and I'm lucky I have a very good unit staff. Unfortunately, I've got just enough equipment to train one troop only, and that's the focus of the unit. Obviously, I'd like to have enough equipment to have the other troops train and maintain their skill sets while we're focussing on mounting one troop."
Times have certainly changed since LCol Cooper first joined the military. For the first 20 years, the Cold War was the primary focus. In that case, there was a lot of training, getting ready to fight, and the last ten years have been filled with continuous operational deployments.
"One of the results of that is the CF as a whole is an extremely professionally experienced group of people. I've been able to see where we trained and didn't conduct operations, and now we conduct operations with the bare minimum of training. But overall, the CF is a very experienced group of people at all ranks. In my mind, that's the centre of gravity that will last us a long time. We've got young Privates and Corporals going over now and getting to Afghanistan, and they are our future Sergeant Majors," he said. "We've now invested, and have experience in complex operations that will enable us to continue to be a professional organization regardless of what happens with regards to funding in the future. Our people are rock solid. We can go anywhere and do anything, and we will be able to do that in the next 10-20 years based on the actual operational experience of the CF as a whole."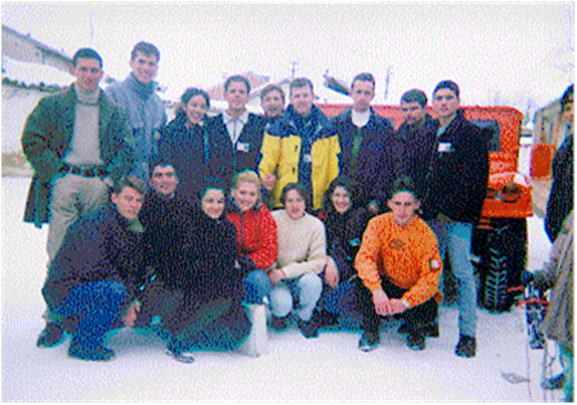 LCol Cooper stands with a group of translators and students in the small city of Dakovica, Kosovo. They had just had a ceremony to officially open a University campus. 726 people were massacred in this city when NATO commenced its operations against Serbia March 20, 1999.