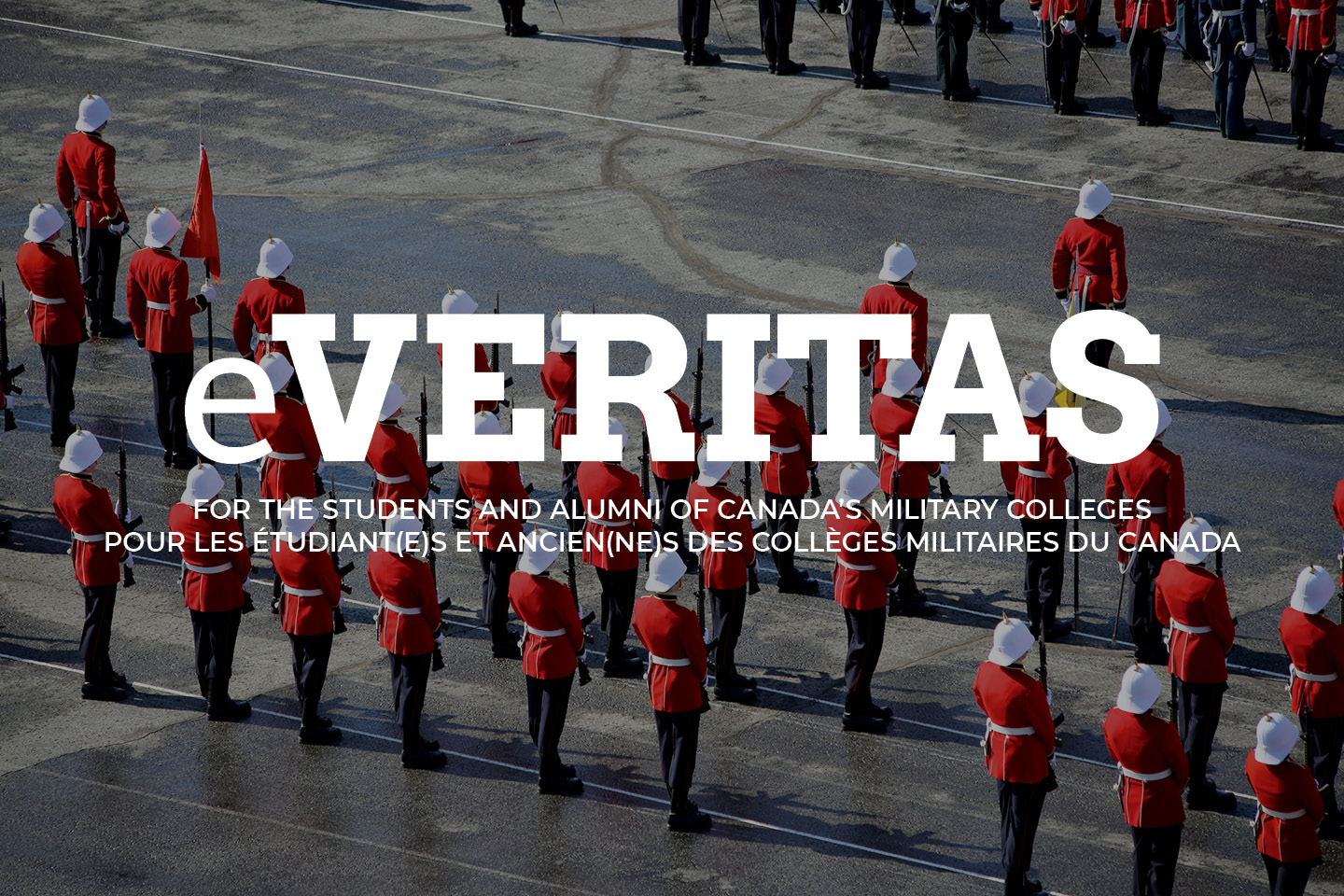 14199 Serge Carignan (CMR RMC '84) has hung up his military uniform.
He is now an EX-01 working as a Director Combat Support Equipment Management
Serge may be reached: carignan.s@forces.gc.ca or at (819) 994-8238. Natalie K Jones – nominee for CF Female Athlete of the Year.

The best of the best in CF sports and fitness will gather in Ottawa
next month for the annual CF Sports Awards Ceremony on November 17.
This week, we would like to highlight the achievements of some of the
incredible athletes who have made it to the finals as nominees.
23705 Second Lieutenant Natalie K Jones (RMC '06) of CFB Winnipeg is the Chief Military Personnel nominee for CF Female Athlete of the Year. She is a refined athlete in the ancient art and sport of fencing. A dedicated and tenacious athlete, 2Lt Jones' performance over her four years at the Royal Military College improved consistently and dramatically, to the point where she graduated from RMC as a nationally ranked athlete. As of March, she was the second-ranked sabre fencer in all of Ontario, placing her among the top 12 in Canada. This rising star is and will continue to be an inspiration
to all.
http://www.dnd.ca/site/community/mapleleaf/article_e.asp?id=3812
22968 Michael St. Pierre (RMC '05) is a sub-lieutenant in the Canadian Navy, based in Victoria serving as a Maritime Surface and Sub-surface officer aboard the HMCS VANCOUVER. He will play for the Canada's Conseil International du Sport Militaire volleyball team at the World Military Games in Hyderbad, India which run from Oct 14 until Oct. 21, and will feature 3,006 military athletes from 89 countries competing in 14 different sports. "As an athlete in the military, this is kind of like our own version of the Olympics" said St. Pierre "When you join the military, you make a lot of sacrifices
with your life, but this gives us an opportunity to stay competitive and keep playing at a high level. It's really motivating." St. Pierre, a left side previously played volleyball and the Royal Military College in Kingston, Ont. While ability, experience and athleticism helped him make the team, the support, coordination, and collaboration from his supervisors and his fellow bridge watch keepers were essential in securing his spot. His experience at the World Games will be unforgettable, as it will be a chance to play volleyball at an international level, and the opportunity to interact with different militaries' approaches towards competitive sports. VANCOUVER is proud to have one of its members accomplish such an achievement. Congratulations!
http://www.navy.dnd.ca/vancouver/crew/ship_crew_profiles_e.asp
and
http://timestranscript.canadaeast.com/sports/article/97638

17827 Commander Craig (Casper) P Donovan CD (RMC 1991) has been the Commander of HMCS VANCOUVER since July 2007. He enrolled in the Canadian Forces in 1987 and was accepted into the Army, completing his Basic Officer Training in Chilliwack, BC. It was here that the nickname Casper was coined, for his friendly disposition and severe
inability to tan. He graduated from RMC in 1991 with an honours degree in Politics and Economics. In 2004, Cdr Donovan attended the Command and Staff Course at the Canadian Forces College in Toronto where he earned his Masters of Defence Studies. In July of 2005, he moved to the West Coast to take up his appointment as Executive Officer of HMCS PROTECTEUR, and subsequently appointed Executive Officer of HMCS ALGONQUIN, the West Coast Flagship, in April 2006.http://www.navy.dnd.ca/vancouver/crew/ship_commandteam_e.asp?
�