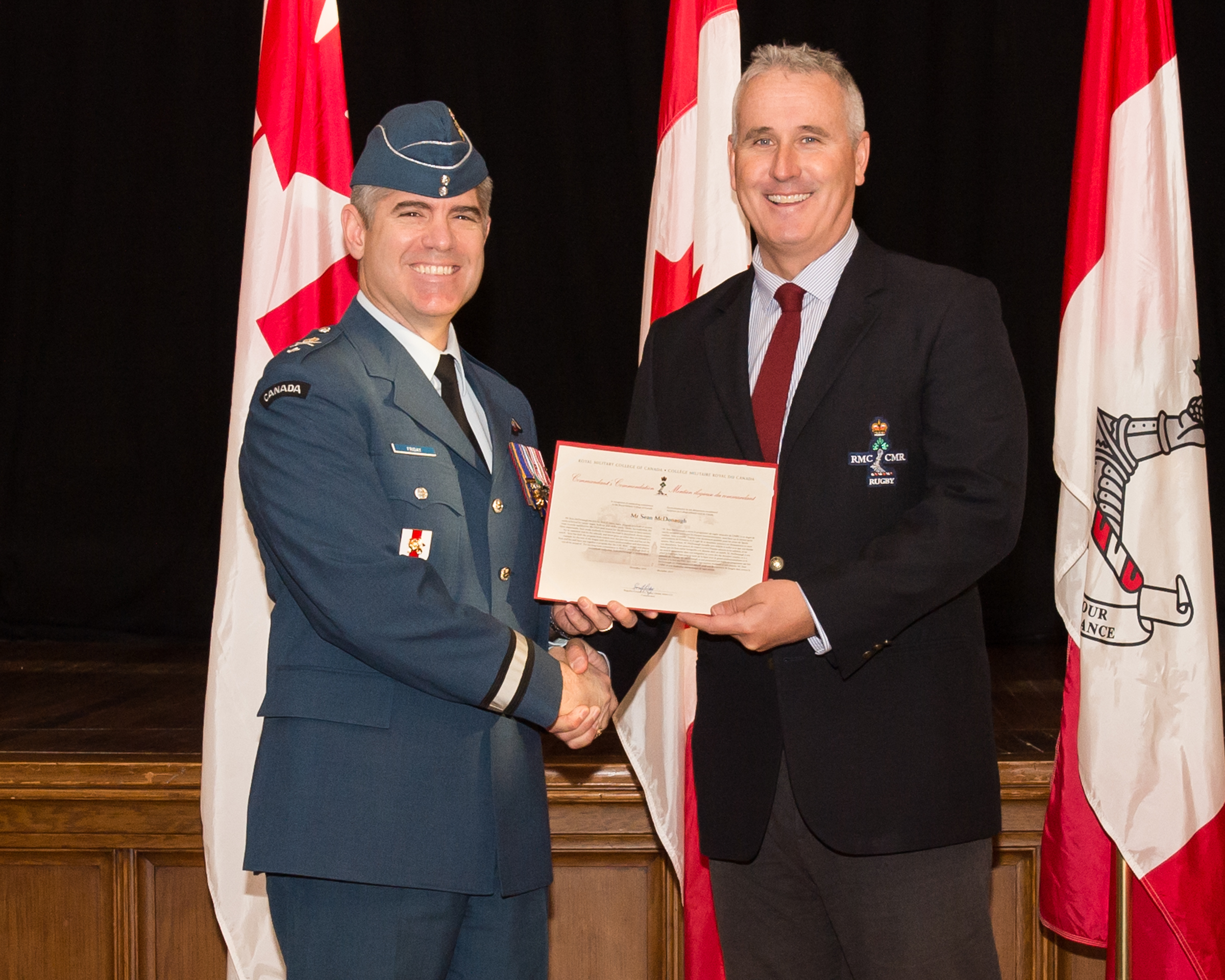 Rugby coach, Sean McDonaugh recognized
By: WJO
The first and only head coach for the (M) varsity rugby team since it was resurrected about ten years ago was rightly recognized recently.
As part of the RMCC Honours and Awards Ceremony, held this past 16 Dec, Sean McDonaugh received a Commandant's Commendation from 16855 BGen Sean Friday, for his leadership of the men's rugby team.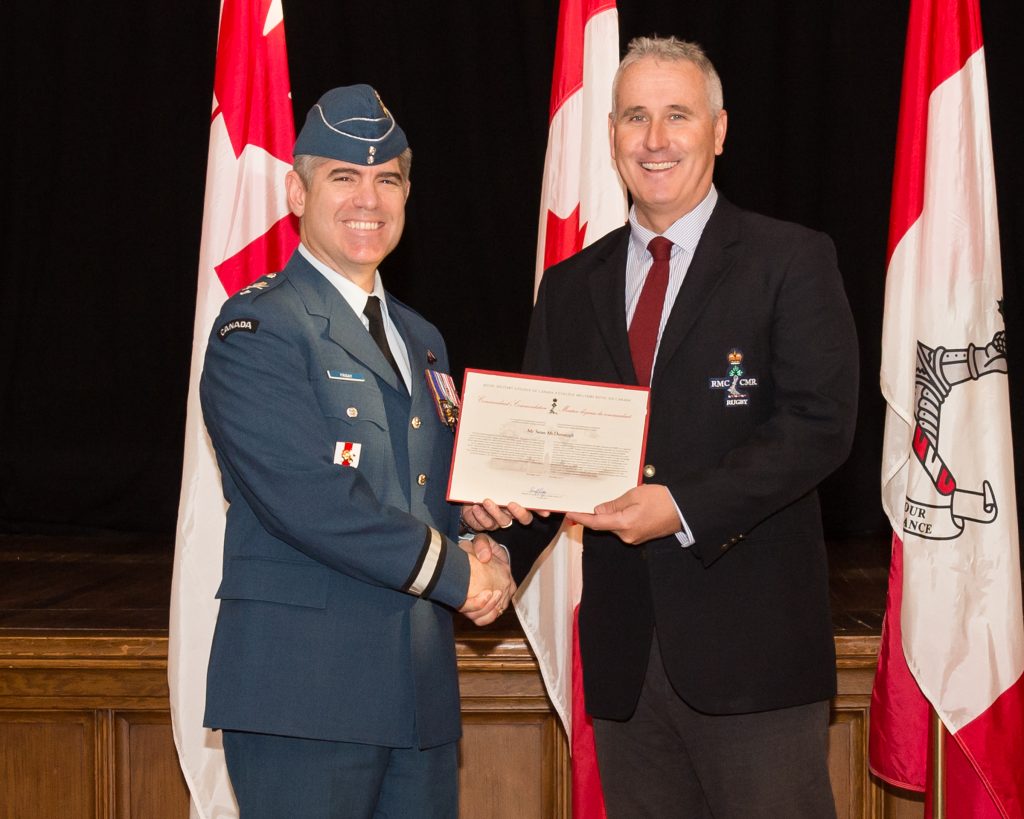 Caption: Mr. Sean McDonaugh has led the RMCC men's rugby program to a level of success rarely achieved by varsity teams, both on and off the pitch. Under his leadership, the team recently qualified for the OUA post-season for the second time in three seasons. More importantly, Sean works tirelessly to ensure his team is disciplined, shows respect for its opponent and for the officials, and never gives up when they are behind in a match. Sean has built the program from scratch over the past ten and has set the example for the rest of the league with the team's professionalism and deportment. Sean and his staff have put together a program that the CAF, RMC, alumni and players can all be proud of.
***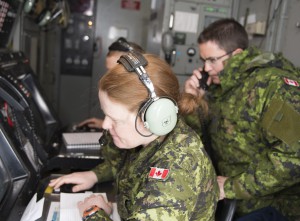 Caption: 24347 Meghan McCready (left), a former e-Veritas volunteer (2010 &'11) while she was a cadet at RMCC,  now a Aerospace Controller with 12 Radar Squadron, watches the control radar screen while Master Corporal Patrick Flynn (right), Air Control Operator with 12 Radar Squadron, relays the information during Exercise AMALGAM DART 15-2 in Resolute Bay, Nunavut on May 31, 2015. Photo by: Corporal Patrick Drouin, 4 Wing Imaging
Signal Officers are the Canadian Army's information masters

Military making progress to stamp out harassment, top general says

Note from 11721 Larry Stevenson

Imprudence, not malice, led to alleged military security breach: rear admiral

Supt.'s Call: Lt. Gen. Johnson USAFA chats with cadets

Taking care of cadets: A military trainer speaks out on his Air Force Academy experience

A Canadian's View of Women in Combat


MORE…
Signal Officers are the Canadian Army's information masters
M0958 Jason Kauenhofen
**
Military making progress to stamp out harassment, top general says
15696 Jon Vance
**
'Ultimate team players': Wounded Canadian veterans leave for gruelling Antarctica climb
11721 Larry Stevenson 
Note from Larry:
Folks,
I just wanted to send you all this last email before we head off tonight on our Antarctica expedition. Thank you for your generous contributions to this great cause. The 18 business people were each meant to raise $50,000 (my personal objective was to raise double that amount) and the overall team goal was to raise $1 million. The great news is that thanks to 126 of you I was able to raise over $104,000 to date and the team has now exceeded the $1 million goal. Thank you for making a contribution to The True Patriot Love Scotiabank Expedition: Antarctica. I am so honoured to be a part of this event and sincerely appreciate your support. Our soldiers are great and have all given much to this amazing country. It is so nice to be able to give back to them.
So we all head off tonight and you can follow us on www.truepatriotlove.com and keep updated on the expedition team as we progress to the summit of Mt Vinson.
With thanks,
Larry S (for Stevenson not Shackleton!)
**