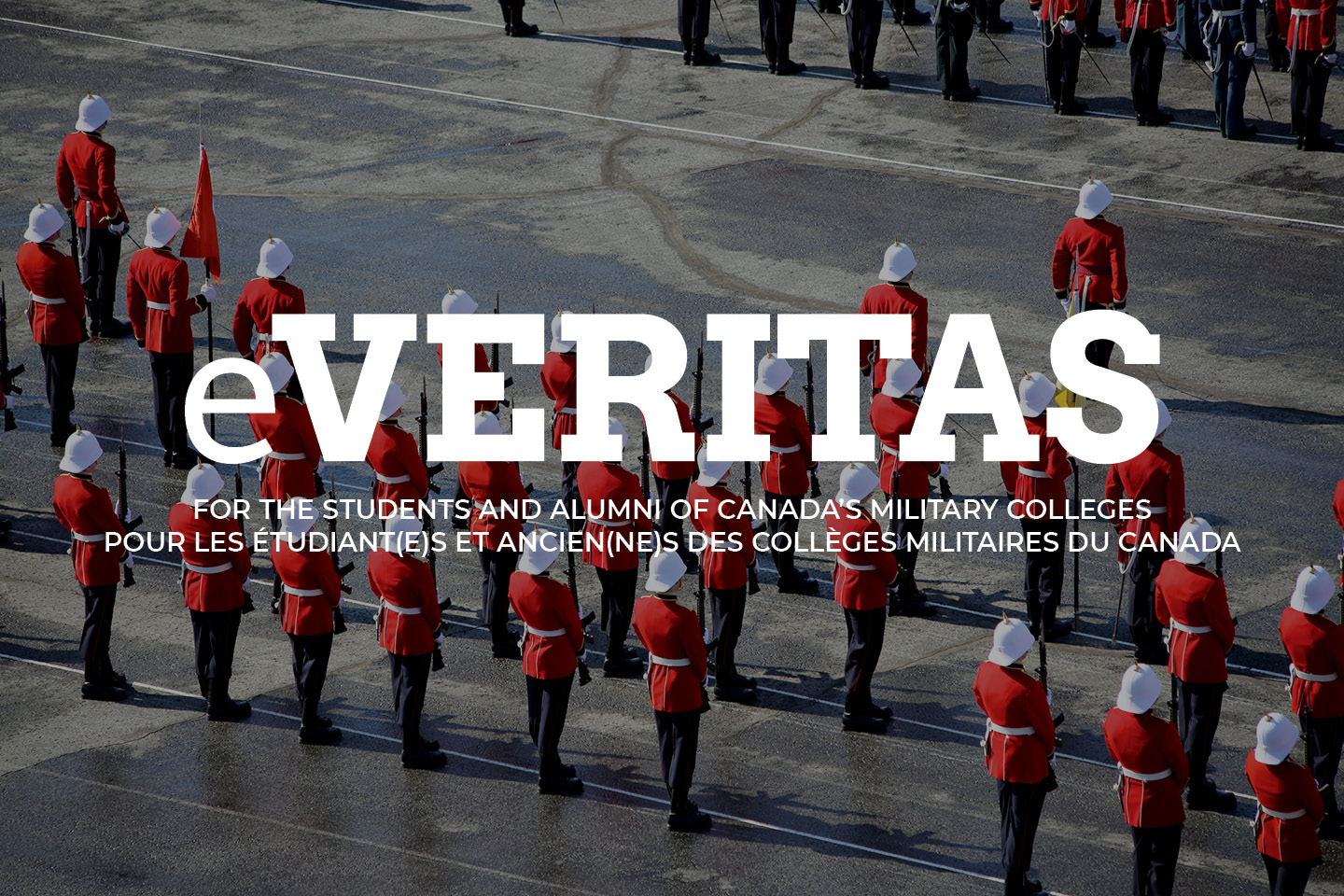 Fit for the uniform
Liam Wright excelled in the classroom as well as on the basketball court while at Ridley College. But instead of pursuing a career in medicine or law, as many of his friends have, he's trading in his school colours for camouflage
Posted By GRANT LAFLECHE – St. Catharines Standard
In more ways than one, Liam Wright is saying goodbye to St. Catharines. Like many of his fellow Ridley College graduates, the 17- year-old has played his last high school basketball game and rowed his last race. He's sat in his classroom for the last time. Like the rest of them, he is heading to an out-of-town post-secondary school.
And he's also saying goodbye to the common experiences he's shared with his school chums, because while most of his friends are off to study law or pre-med, Wright is off to boot camp.
Specifically, he is headed to the Royal Military College in Kingston for a four-year program that will, when it's over, allow Wright to serve as a military officer.
"This is something that I've been thinking about for a long time," he said this week. "I've just found the idea of joining the army very appealing."
Wright, who left for RMC orientation on Wednesday, has so far been the model student-athlete. He averaged above 80 per cent in school and played and lettered in sports, including rowing, football and basketball, and was a finalist for athlete of the year for the 2007-08 school year.
Last weekend, he took time out from his preparations for military college to compete in his last regatta for Ridley.
The basketball court, however, is his true sports passion, and Wright has always wanted to play at the university level. "I just can't see myself rowing every day almost as a living," the soft-spoken Wright said. "I enjoyed it, but basketball is my thing."
He was also part of the cadets at Ridley, which gave him a chance to dip his little toe into military water, an experience he said he loved. The dream of playing basketball eventually gave way to his desire to serve in uniform. So he applied to attend RMC.
It's not the usual path for a teenager. His schooling is paid for by the federal government, but it also comes with a commitment to serve in the army for a minimum of five years following graduation.
"I'm not worried about that," Wright said. "My schooling is paid for and it will give me great skills I can use in civilian jobs if I ever leave."
Wright, who performed well in science and math, will study military engineering. In addition to the program fitting his academic background, the fact that engineers get to use high explosives doesn't hurt, either, he said.
Military engineers do everything from building roads and bridges and providing the technical know-how on humanitarian missions, to clearing minefields and blowing up targets — sometimes even the very bridges they've built.
Wright's father, Niagara Regional Police Supt. Bob Wright, served in the army and the reserves for 10 years as a non-commissioned officer, so he knows what his son is about to face.
He also knows that if his son takes to military life, he's going to face some hard situations and harder choices.
"I don't really think we will still be in Afghanistan by the time he graduates," Bob Wright said. "But Darfur is on the horizon. Canada has a long military history, so he is going end up serving somewhere overseas."
The other thing he's told his son about is the odd, often antagonistic relationship between officers and their troops. Front-line troops often regard their officers as bookworms and bureaucrats who have little grasp of the reality of combat. Officers, on the other hand, can regard their troops as soldiers who cannot see the big picture. "Oh, he knows all about that, trust me," he said with a laugh.
But while Bob Wright has been more than willing to tell his son about his time in the army, he never pushed his son toward a career in uniform. "I just wanted him to know the option existed," he said.
Wright was accepted at other universities where he could have taken a more traditional path, as his friends have, but that just isn't what he wants.
"Most of my friends are going to be doctors and lawyers and that kind of thing. But I just can't see myself doing that," he said.
And, if everything works out, Wright will still be able to sink some baskets. He hopes to play with the Canadian Forces men's basketball team (he was recruited by the RMC coach), which competes against teams from 123 other nations.