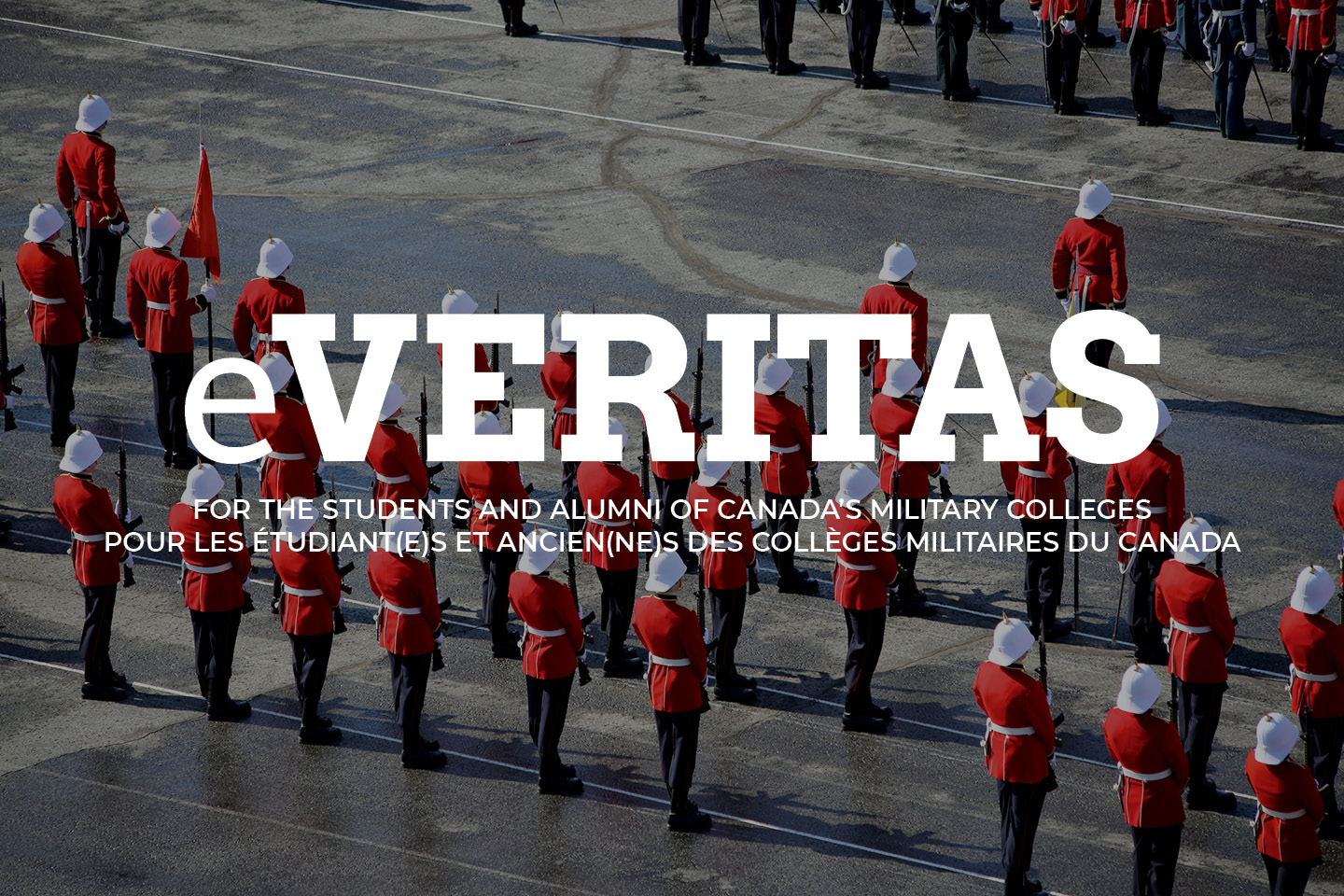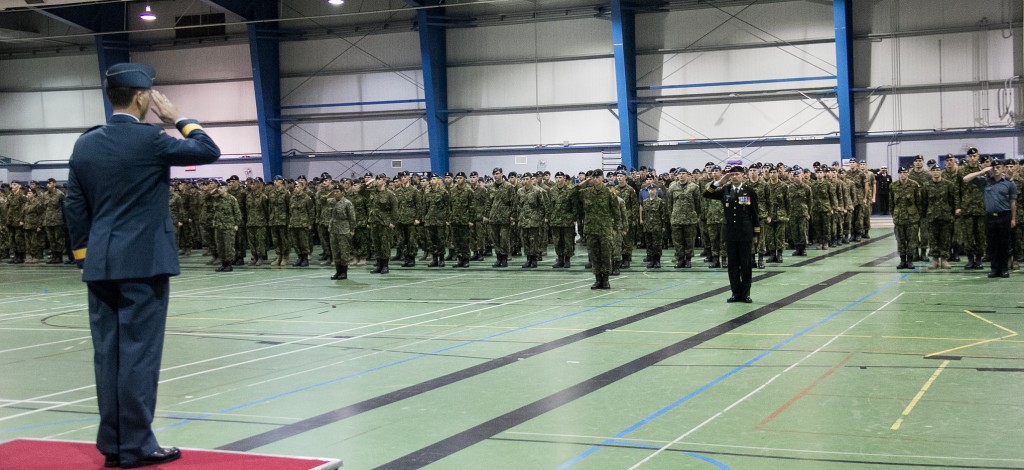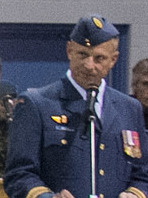 The College parade held last week provided a welcomed opportunity for the commandant, BGen Al Meinzinger to address the College and recognize the many members of the College team for their dedication and service to National Defence and the Canada Armed Forces through the awarding of decorations, medals, commendations, coins and long service awards.
The parade lasted just over an hour and was held in the Field House. Maj Andrew Belyea an Assistant Professor in the Department of English held the attention of the audience, from start to finish.
The Commandant accompanied by the Director of Cadets, LCol Mark Popov, parade commander and the College Chief Warrant Officer, Chief Petty Officer First Class Keith Davidson carried out a brisk inspection.
The parade blessing was administered by Padre Maj Newhook and LCdr MacKinnon.
Included in the wide range of Honours and Recognitions. were:
The Operational Service Medal – General Campaign Star- South West Asia:
Warrant Officer Attrux – C Division Warrant Officer;
Canadian Forces Decoration 2nd Clasp for 32 years of service:
Commander Mike Mooz Royal Military of Canada's Chief of Staff;
Canadian Forces Decoration 1st Clasp for 22 years of service:
LCol Popov Director of Cadets;
Major Mark Johnson – the Royal Military College of Canada's Comptroller; and
Chief Petty Officer Second Class Jake Lowthers a student on the Non Commissioned Member Executive Professional Development Program;
Receiving their Canadian Forces Decoration for 12 years of service:
Mcpl Frederic Blanchard – a cook at the Cadet Dining Hall;
Elof Gagnon – a member of Otter Squadron and is studying Honours Psychology; and
Ocdt Maurice Smart – a member of Holding Platoon awaiting a career disposition
Public Service Awards
The Public Service Award in recognition for 45 years of loyal and dedicated service to Canada was presented to Mr. Gilles Branchaud.;
Darren Cates – 10 years of service with the staff of the non-public funds, Canadian Forces;
Recognition of outstanding commitment to the Royal Military College of Canada:
LCol von der Felsen the German Armed Forces Visiting Defence Fellow at the Centre for International and Defence Policy at Queens University;
Mr. Robbie MacCuaig – Food Services;
Outstanding leadership and commitment to the Royal Military College of Canada:
Ms. Cheryl Chisholm has been a member of the College Information Services department;
Commandants Coin:
1) Aileen Young, RMCC Cleaning Svcs
2) Terry Foote, RMCC Cleaning Svcs
3) RMC Foundation Staff (Nancy Marr, Jennifer Jordan, Angelika Roberts, Linda Mathieu)
4) Cadet Wing- OCdt Evan DeViller
5) Training Wing- WO Catherine Norris
6) NCdt Alexandra LaPlante
7) Ocdt JN Gibeault
Ocdt B Bennett
9) Ocdt JR Newlands
10) Ocdt Mathew Courtney: and
11) Ginette Matheson
The Commandant closed with few key words that pretty well summed up the morning parade.
We're sorry if we missed any of the presentation of awards. If we did, please let us know.
Click on photos for better viewing.  Go Here for more photos by Curtis Maynard