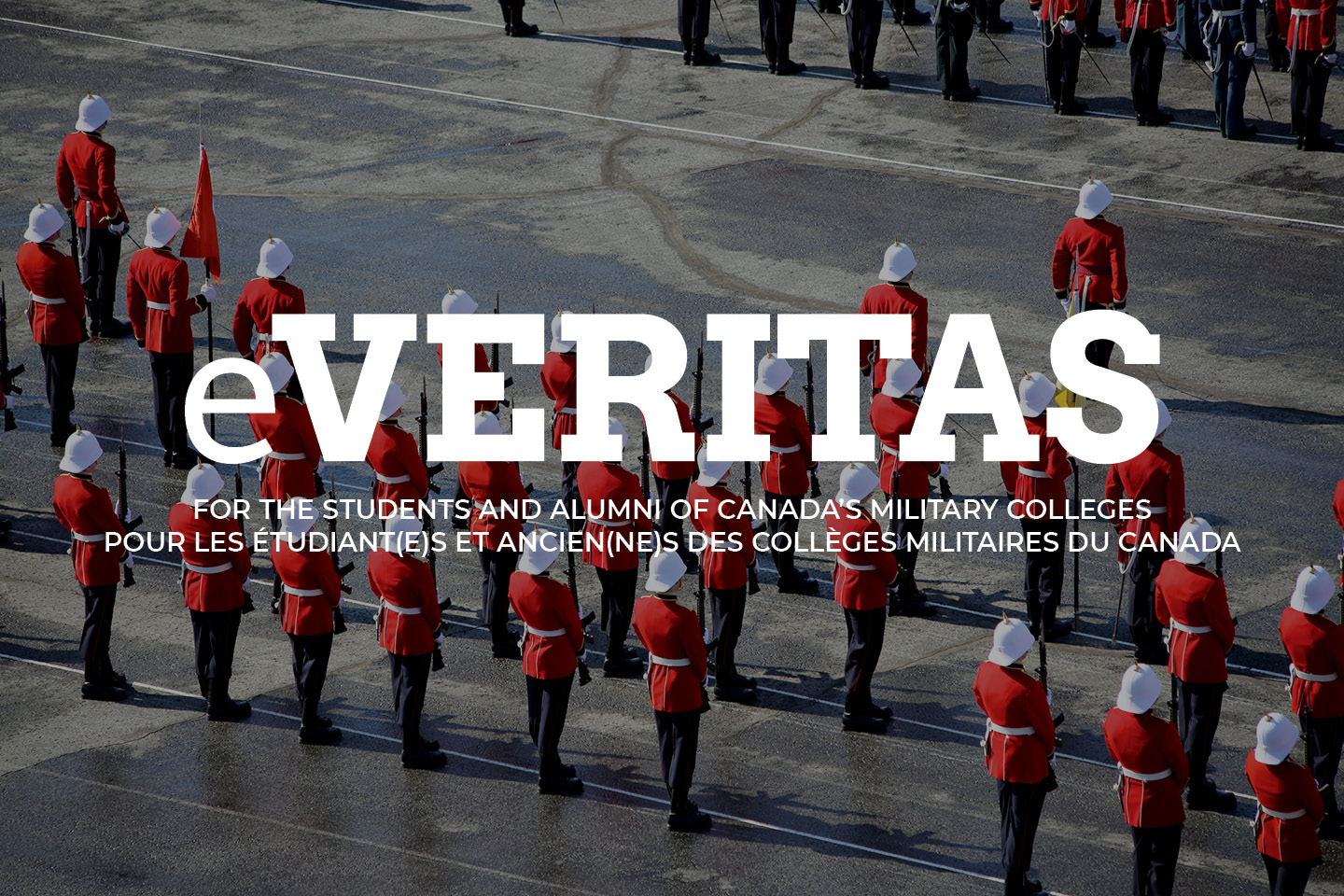 25366 Mike Shewfelt recently had the chance to sit down with 21971 Capt Lesley Kerckhoff, Staff Officer to the Commandant at the College.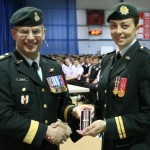 e-Veritas:What were your expectations upon coming to the College…?
21971 Capt Lesley Kerckhoff: My expectations, like many, were of an opportunity to go to university and not be in debt when I was finished as well as having a career to follow when I graduated. I had no military background so it was certainly a different world. Being in the military is always being part of a team, and having been part of many team sports and leader of other clubs, I adapted well into the team dynamic.
e-Veritas: What memories stand out for you from your time here, both good and bad…?
21971 Capt Lesley Kerckhoff: The highlights included being part of the first Women's Basketball Team, which was just a club back in 1997. We still had to do a varsity sport or intramurals, but we would eat box lunches and practice at 8 p.m. just to be part of that team.
I was the class of 2001, and another highlight was that on Grad Parade, our march on was the theme to "2001: A Space Odyssey." The band really did a good job on that.
I was also a member of the Highland Band, which had the best away trips of any group at the College.
Another memory that stands out for me is that during my time here we lost a fellow Cadet to a terrible accident. What I remember was the pulling together and compassion of the Cadet Wing. Even those who did not know him at all reached out to those who did and tried to help in any way that they could. Like family.
e-Veritas: What do you like about working on the peninsula…?
21971 Capt Lesley Kerckhoff: Nothing is ever boring here. Everyday there are changes which result in learning something new and putting that experience into my toolbox for the future.
e-Veritas: What was it like being posted back to the College…?
21971 Capt Lesley Kerckhoff: Coming back as an officer has been interesting. As a Cadet, you don't see how the College operates. As staff, I now know how much work and how many staff hours go into every pillar in order to graduate 250 officers each year.
e-Veritas: Can you describe your role as Staff Officer to the Commandant…?
21971 Capt Lesley Kerckhoff: As SO, I help to keep the Commandant's schedule, ensure all paperwork is processed in a timely manner, assist with task follow-up and coordinate and mentor the Cadet Aide de Camps.
e-Veritas: What advice would you have for the Cadets….?
21971 Capt Lesley Kerckhoff: My one piece of advice is about respect. Respect others, and yourself. ALWAYS. If the Cadets can learn just that, it will take them far.
The following are the members of the College military staff that e-Veritas has recently brough into the spotlight. Feel free to enjoy the articles you may have missed.