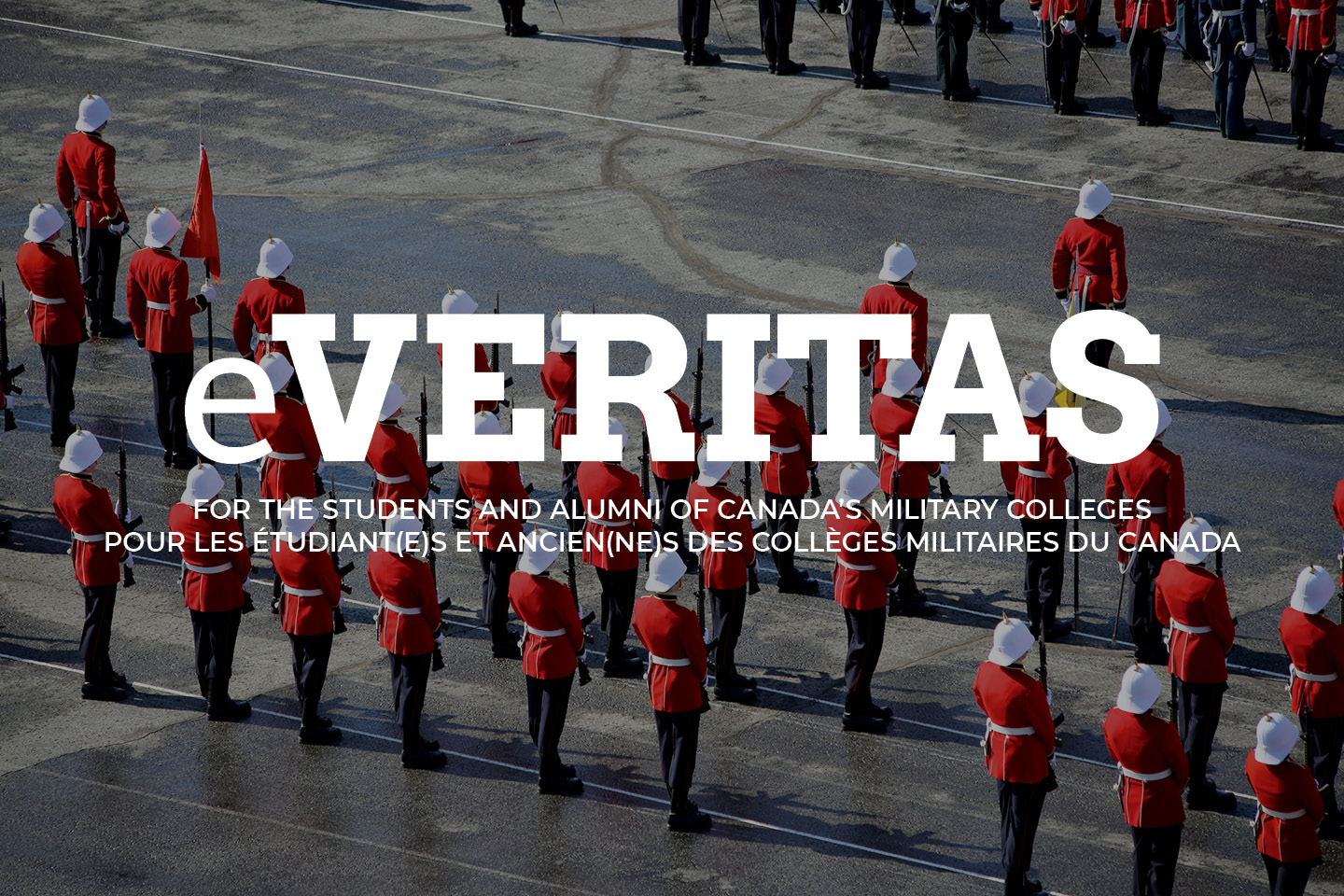 So Close But Still So Far: Badging Parade Preparations Begin
The Class of 2016 has struggled these last few weeks in the First Year Orientation Period with one goal in mind, earning the right to wear the RMC cap badge. That goal is finally in sight as the Cadet Wing began practicing for the Badging Parade, to be held this coming weekend as part of Reunion Weekend festivities. The Cadets will put in hours of practice during the more than half dozen practices scheduled before the Parade itself.
During these practices, the First Year Cadets march as part of their respective Squadrons for the first time, albeit not yet as full members, and they are learning the maneuvers they will have to perform during the parade. The yells of the FYOP Staff, however, which can still be heard around the peninsula, are a reminder for the First Years that while they may finally see the light at the end of the tunnel, they haven't reached it quite yet.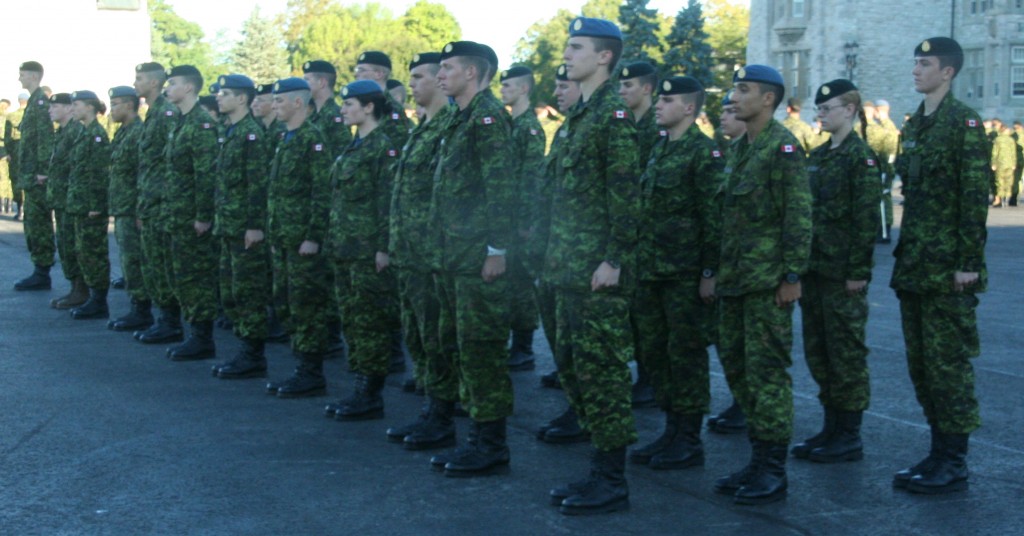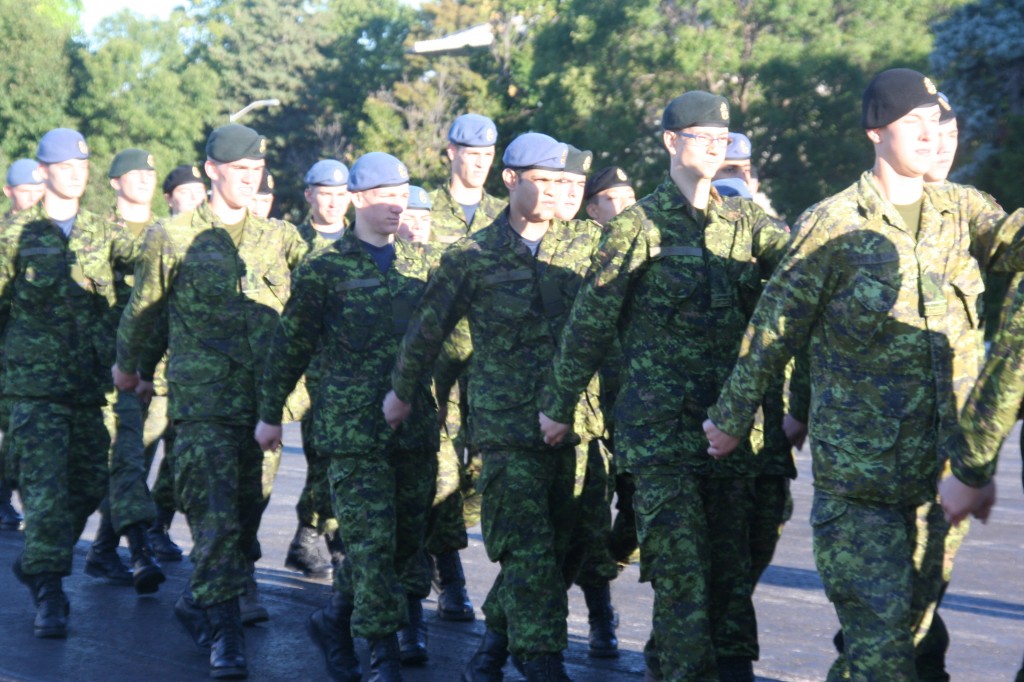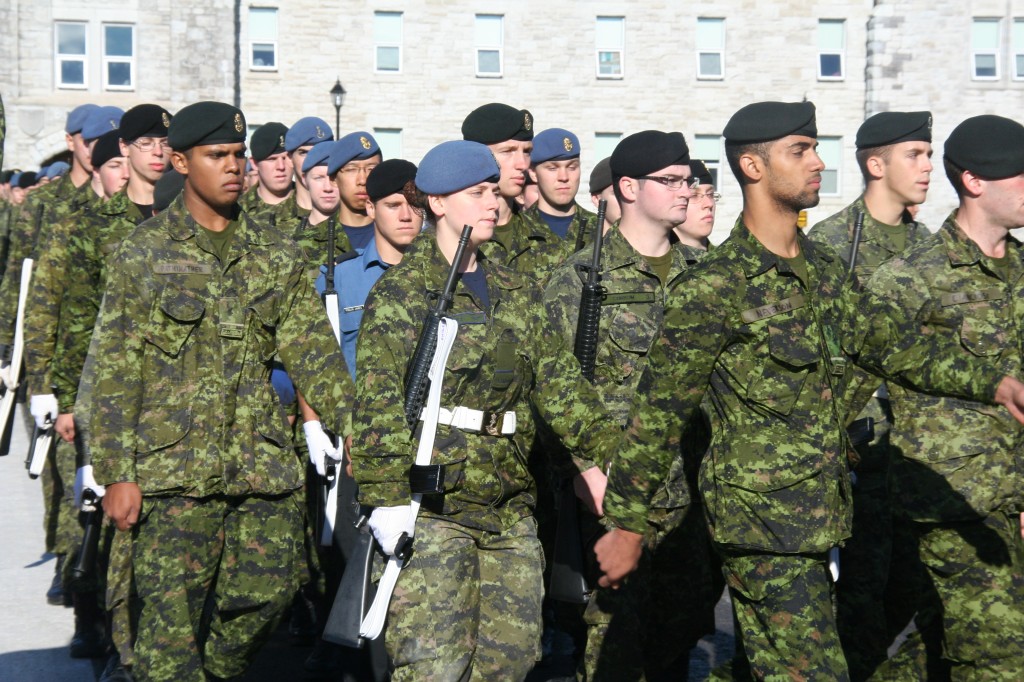 ______________________________________
A Sign of Things to Come…
Inspections are part of life at the College. Minor inspections are a frequent occurrence, and depending on the format of major inspections, every Cadet has at least one, and often two, formal inspections each year. For most of the Class of 2016, this past Saturday afternoon was their very first one. Cadet Wing Commander OCdt (IV) Brendan Clark, accompanied by other members of the Top 5 and senior barmen, along with the College Chief Instructor Major Robert Parent and the College Standards Officer Capt Lee Wendland, inspected their layout, cleanliness, and attention to detail. The First Years' dress and deportment were also inspected.
Each First Year Cadet is graded on their performance, and while the results were not available at press time, general impressions of the inspection are that the Class of 2016 did well.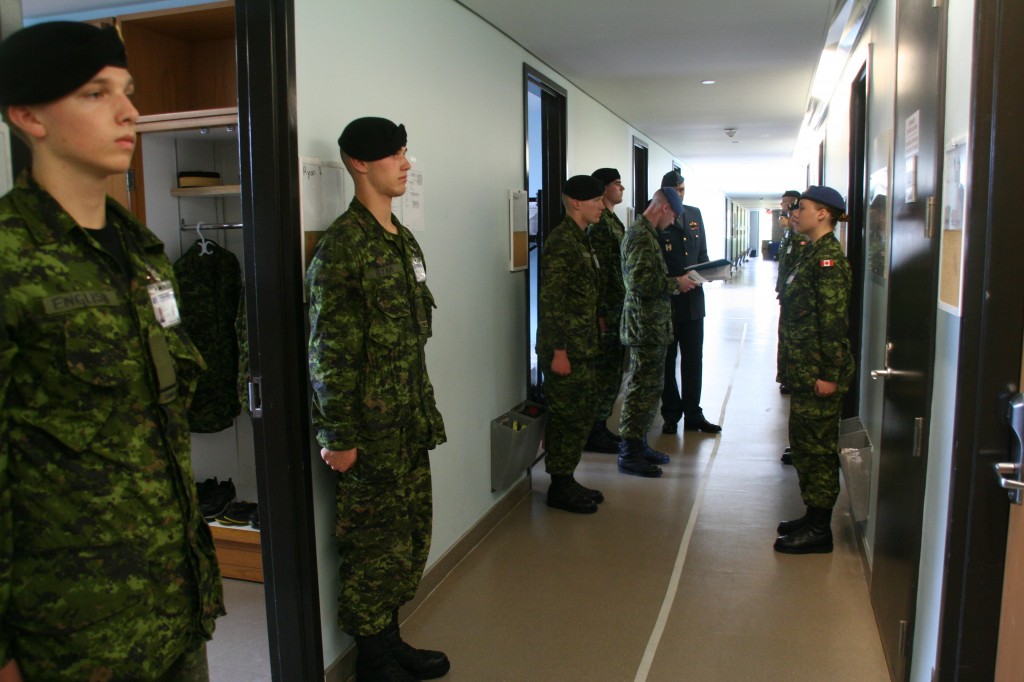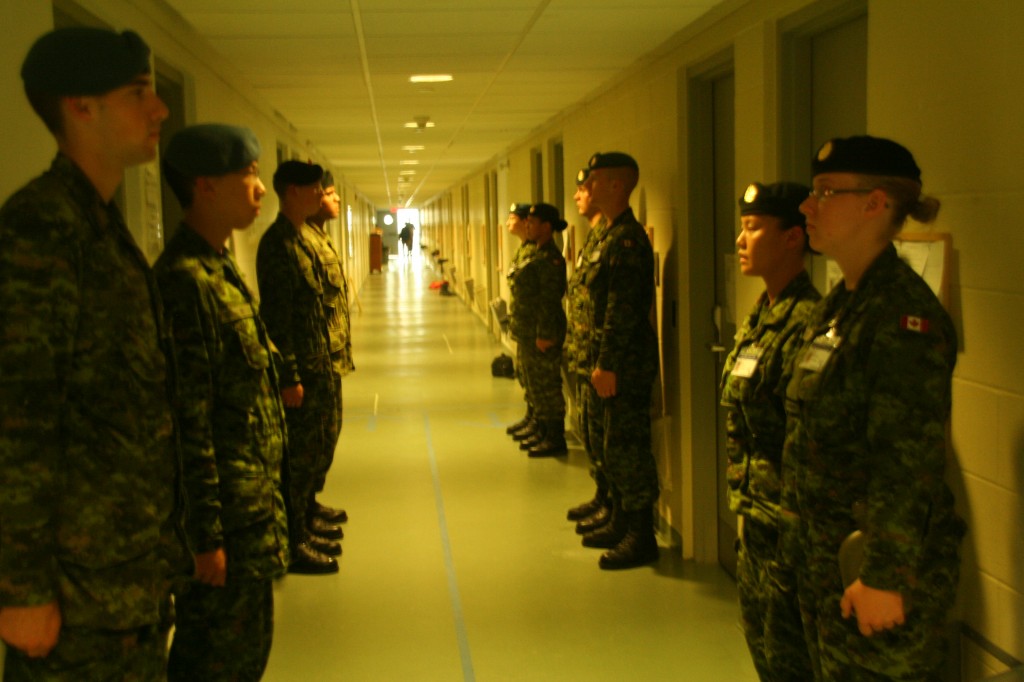 Photos and articles by 25366 Mike Shewfelt