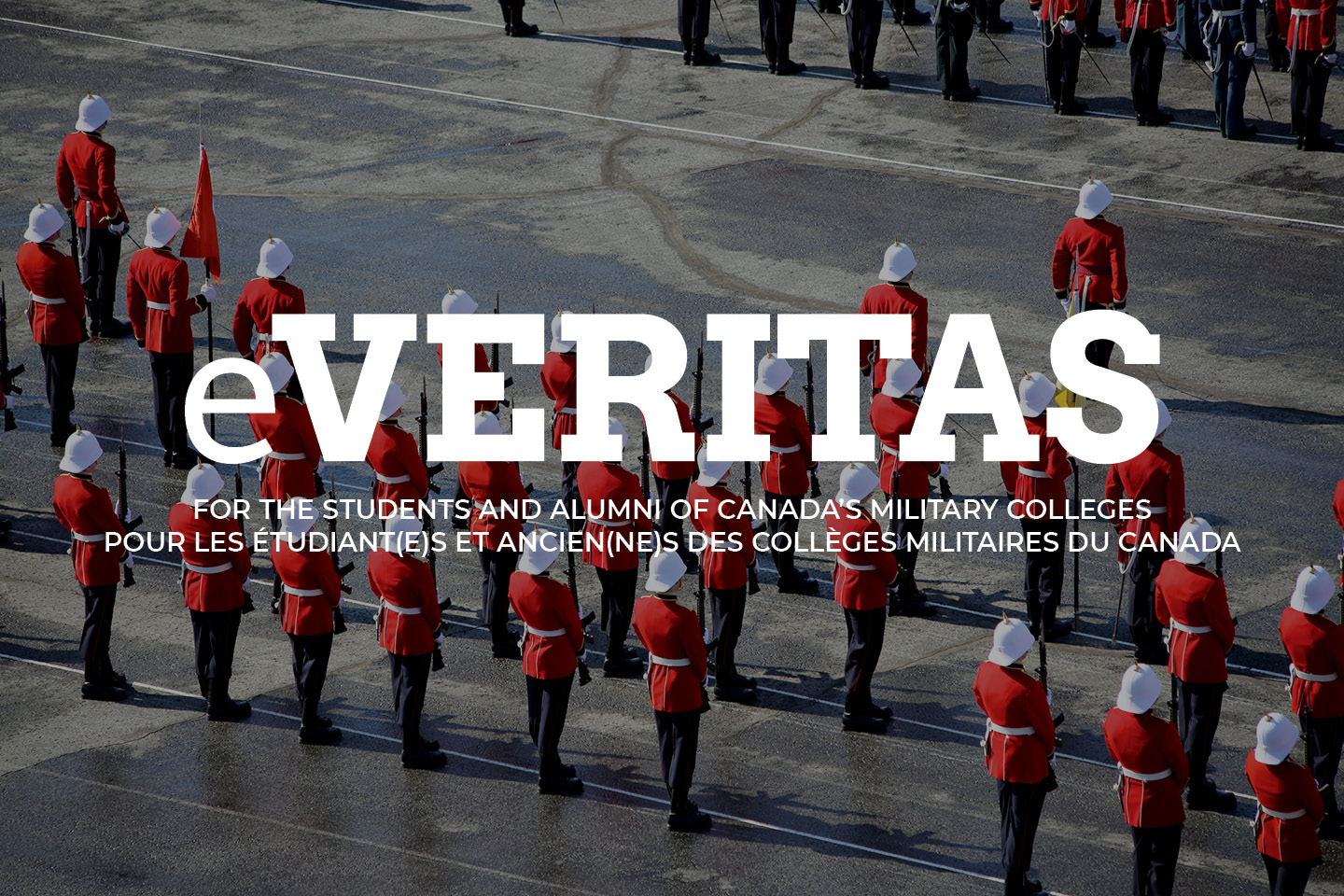 To find an article: copy title into the search bar on the top of the website and press the 'enter' key.
To search for an individual: type their name into the search bar and press the 'enter' key.
Popular College – RC Padre Dies Suddenly; RMC Among The Elite At Sandhurst Competition; Copper Sunday A Hit With Cadets; IV Year Engineers Do Well in Rochester; Rugby Culture Refreshing; Former Redmen Score Big in QC; Donnie McLeod World Hockey Logistics Boss; Fundraiser Held in Honour of Capt. Nichola Goddard; Former RMC / PG Guest At Asian Heritage Month; WWII Hero Ex Cadet; Father Finds Solace In Stories; Where Are They Now? Syd "The Kid" Visited West Point; We Get e-mails: From Elginberg to China. RRMC Class of 68/RMC 70 Homecoming; Ottawa Branch Teeing Off – 11 July @ Hylands.


We Stand On Guard For Thee

Panet House Staff:
Photo Courtesy: 24465 Nevin McFarlande & 24510 Brittany Flieler.
Front (L-R) Mary Darlington, Gift Shop Manager; S134 Rolande Oliver, Translator & e-Veritas co Editor; Nancy Marr, Financial Services; & Kathleen Bachelder, Reception/Administration
Back (L-R) S125 Bill Oliver, Editor e-Veritas; S150 Peter N. Dawe, Executive Director, RMC Club; 13731 Steve France, (RRMC RMC '82) Executive Vice President – Foundation; Peter Brassard, Foundation Administrator.
Missing: Ms. Kimberly St-Louis, Class and Annual Giving Officer.