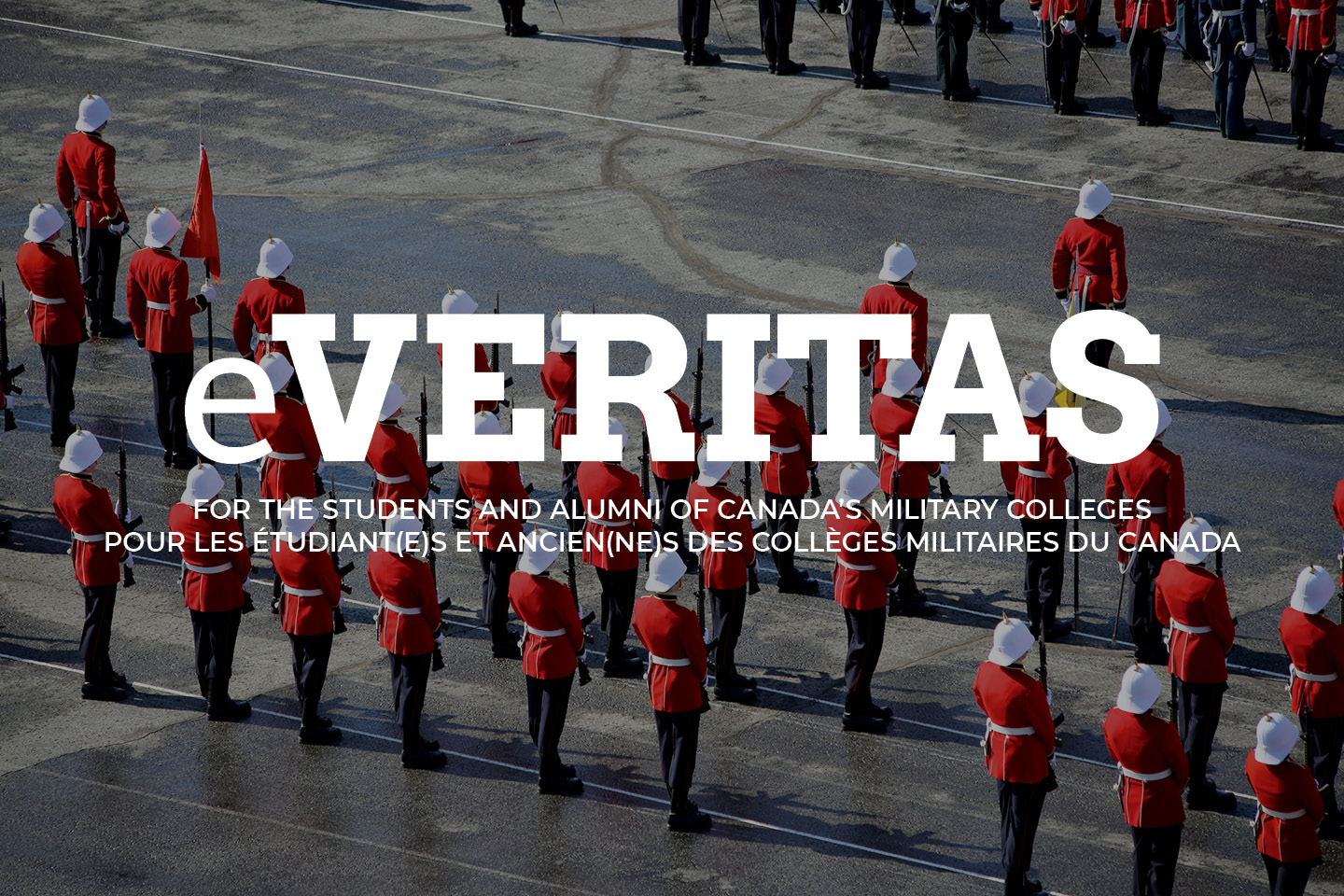 In this Issue 20:
To find an article: copy title into the search bar on the top of the website and press the 'enter' key.
To search for an individual: type their name into the search bar and press the 'enter' key.
Congratulations to the Class of 2012 /
Félicitations à la Classe de 2012
Class Notes
What are these 24 up to these days…?
Ex-Cadets & More in the News…
Class of 1965 Teaching Excellence Award: Shortlist /
Prix d'excellence en enseignement de la classe de 1965 : les finalistes
Pioneer Squadron Commander Remembers…
E3161 Victoria Edwards:
16004 Major Trevor McLeod, Member ANA Legal School Training Advisor Team
The Week that was…
OCdt Bouwman Awarded The Major General John Arthur Stewart Trophy
California Success for Triathletes… /
Le Club de Théâtre présente Les noces de tôle
Expedition Club Headed to Ecuador
Qu'est-ce qui se passe au CMR Saint-Jean
#47 LCol E.F. Wurtele: "It is sometimes asserted that the curriculum of the college
is superior to that of Woolwich or Sandhurst…"
Deaths |
Décès
HELP US TO CONTACT SHARP CANADIAN REALTORS.
We need your help contacting Realtors across Canada.
We ask readers who have dealt with Realtors over the past two years – buying and / or selling to provide us with:
Name of Realtor; or have your Realtor contact us for a partnership opportunity:
AIDEZ-NOUS À TROUVER DES AGENTS IMMOBILIERS PERFORMANTS
Nous sollicitons votre aide pour communiquer avec des agents immobiliers à travers le Canada.
Nous demandons à nos lecteurs qui ont fait affaire avec un agent immobilier au cours des deux dernières années ou à peu près — soit pour acheter ou vendre — de bien vouloir nous faire parvenir :
Le nom de l'agent immobilier; ou qu'il/elle nous contacte s'il/elle est intéressé/e à devenir l'un de nos partenaires :