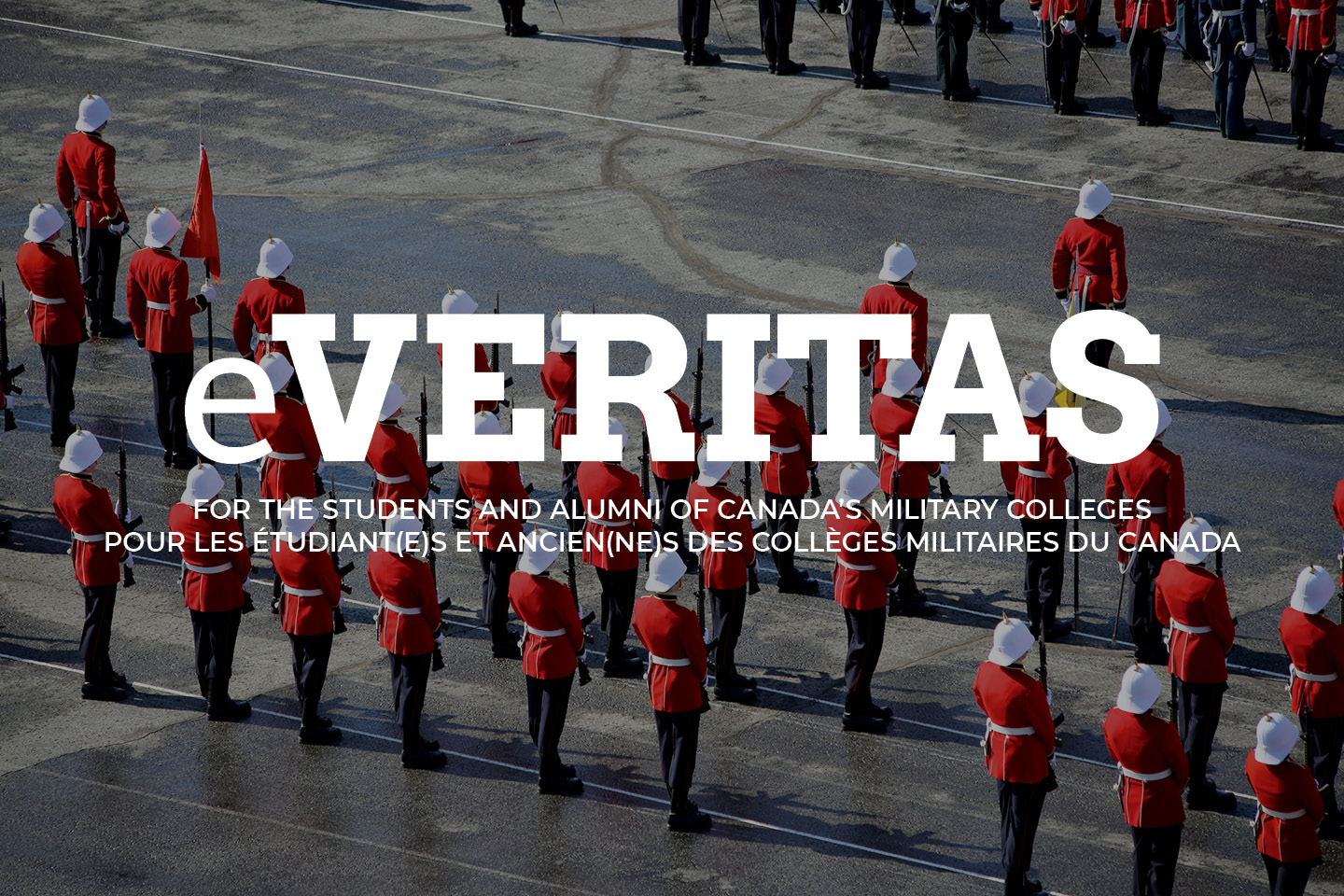 To find an article: copy title into the search bar on the top of the website and press the 'enter' key.
To search for an individual: type their name into the search bar and press the 'enter' key.
Death Notice: 2632 James Gardner (RMC '38)
3228 LYNCH, Rev. Terrence James (RMC '54)
Reirements: 10821 Colonel Charles RD Davies CD (CMR RMC '76)
RMC No. 1
RMC – Remembrance Day Parade
Inside Views on Afghanistan
DINER DE LA TROUPE DE L'ESCADRON RICHELIEU,
ANNÉE PRÉPARATOIRE AU CMR SAINT-JEAN
Where Are They Now?
Ex cadets In the News
Western Canada – Ex Cadet Weekend – 1965
Football – RMC 23 – U of A 12
Members To Receive Fall/Winter Veritas Soon
We lose some…thank goodness –  we win a few.
Paul Bradley Tied for No. 1 Spot
And much, much more