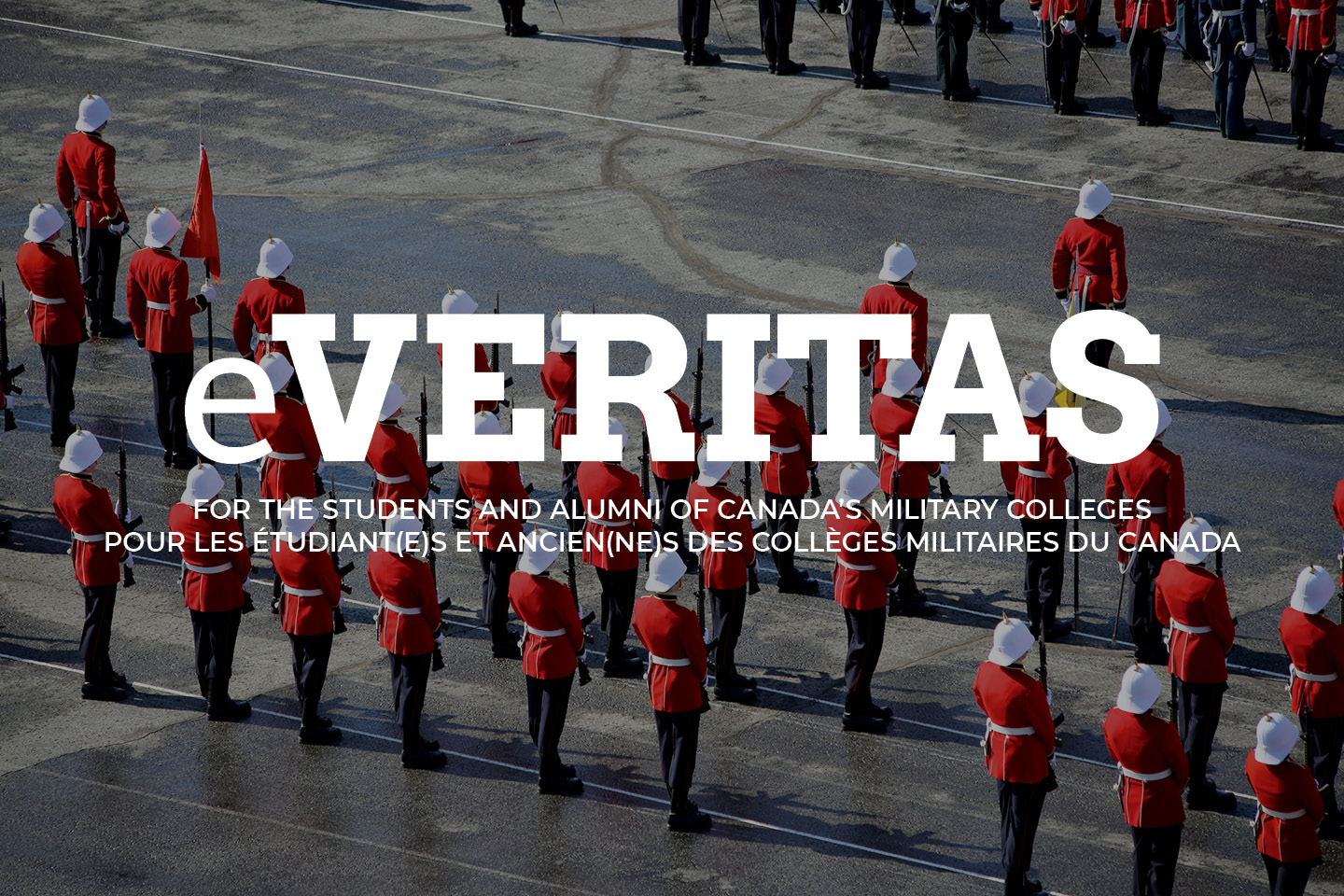 All e-Veritas readers are urged to support the RMC Gift Shop whether you're in Kingston or Online
C Div. Christmas Dinner
We are aware that both A & B Divisions also had similar type successful and enjoyable dinners. Unfortunately, we are unable to obtain photos from these well attended events to meet our weekly deadline.
Typical Late November Week in the Life of the RMC Commandant…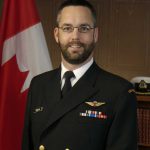 We had the opportunity to  observe what the Commandant was up to in what he likely considers par for the course – this time of year…
Another full week for the College with key activities including the Xmas Dinners, DCdts parade on Wed with announcement of Bar Slate for Winter term, 450 Club, IM champions and results of DCdts inspection.
Commodore Truelove, also had the opportunity to represent RMC at an "Imagine Kingston" breakfast on Wed. This event, comprised of local Kingston leadership, is a venue for discussion on the future of Kingston. A very enjoyable and worthwhile event.
On Thurs he presented a number of awards at the Senior  Staff morning coffee break.  A large contingent also headed to Calgary for outreach/participation in Grey Cup activities.
The Commandant had this to say."The Colour Party, along with Pipes/Drums and Highland Dancers, were a hit at the Birchall Leadership Award Dinner on Friday night."
He added, "It was a pleasure to be there with the Cadets to see our most recent Honourary Degree recipient, Gen (Ret'd) Hillier be awarded the Birchall leadership award. With MC, Hon Col Pamela Wallin and a broad range of senior military, government and corporate leadership present, including the CDS, it was a memorable evening both in recognizing a great leader but also in support of the RMC Foundation and the MFF. Well done to the Calgary Branch of the RMC Club for their tremendous support and efforts with this event."
We were bold and snoopy enough to ask him what was on tap for the next few days.  The ever obliging former RRMC (1985) graduate didn't hesitate.
"The week ahead will see us host another briefing for local Kingston leadership Monday morning, this is another in the series, in an effort to ensure our local supporters are 'up to date' on all that is happening at RMC."
He concluded, "The remainder of the week is relatively quiet as cadets 'dig in ' in preparation for the start of exam routine. Brenda and I are looking forward to hosting our final Brunch of 2009 next Sunday."
We didn't press our luck any further.
In This Issue 49:
To find an article: copy title into the search bar on the top of the website and press the 'enter' key.
To search for an individual: type their name into the search bar and press the 'enter' key.
Top 4, II Semester Named;
Sports…;
Calgary Visit, Grey Cup, and Much,Much More;
Cadets & Staff Attend Major Events in Chicago & Ottawa;
Ex-Cadets in the News;
Where are they Now?
Who's Who?
Follow-on to Remembrance Day Article / Did You Know?
Qu'est-ce qui se passe au CMR Saint-Jean;
Careers | Carrières;
Who am I?
Notices | Avis;
RRMC Memories -Maj (Ret'd) AG Fowler former chaplain; and
Deaths | Décès