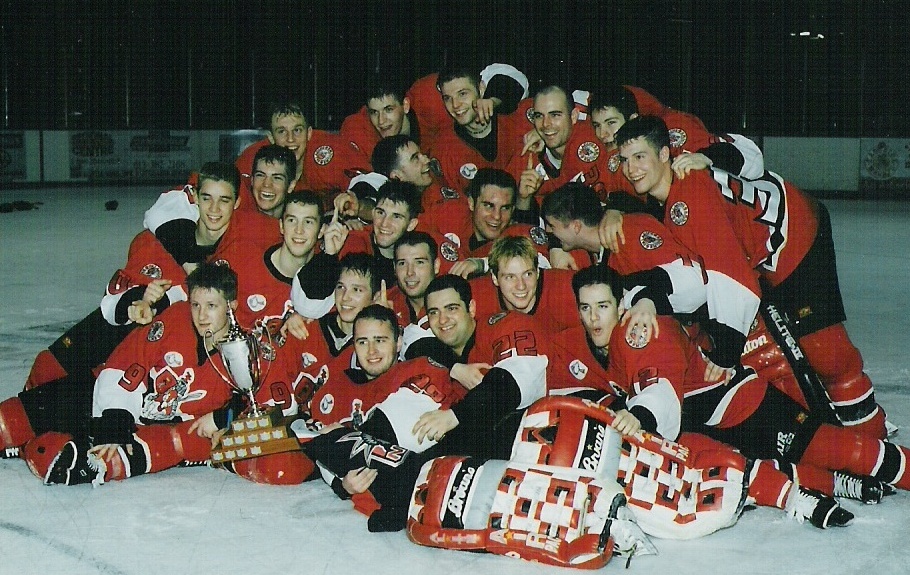 xxxx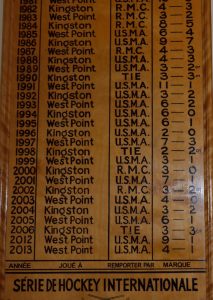 xxxxx
***
West Point – RMC Hockey 1982 – 2015
Pt 3
By: WJO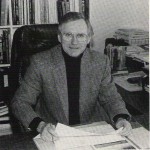 1981-82 would turn out to be the last season that the hockey Redmen would be playing an exhibition schedule; which they had been doing the previous couple of years. Dr Wayne Kirk a well known and highly respected professor in the Engineering Department took over the coaching and running of the hockey program.
The Redmen were to defeat West Point three years in a row. 1982,'83 & '84. The last time that RMC had won three years in a row in the 'Series' was 1936, '37 & '38. Dr Kirk would remain coach until the 1986-87 season. His final year was also a victory at West Point. RMC has not won south of the border since that 4-3 win in '87.
Within a year after taking over the Redmen, Dr Kirk, had the team back playing 'real' games in the OUAA (Ontario University Athletics Association– now called the OUA (Ontario University Athletics).
At the university level the team has not enjoyed a great deal of success on the scoreboard. Although in many of their games, over the years, they are competitive.
Regardless, of the final OUA results every season – for the high majority of Officer Cadets – the West Point game had a life of its own.
The late 1980s and ALL of the '90s did not produce a win for RMC; although they did squeeze out two ties – 1990 and '98 – both in Kingston.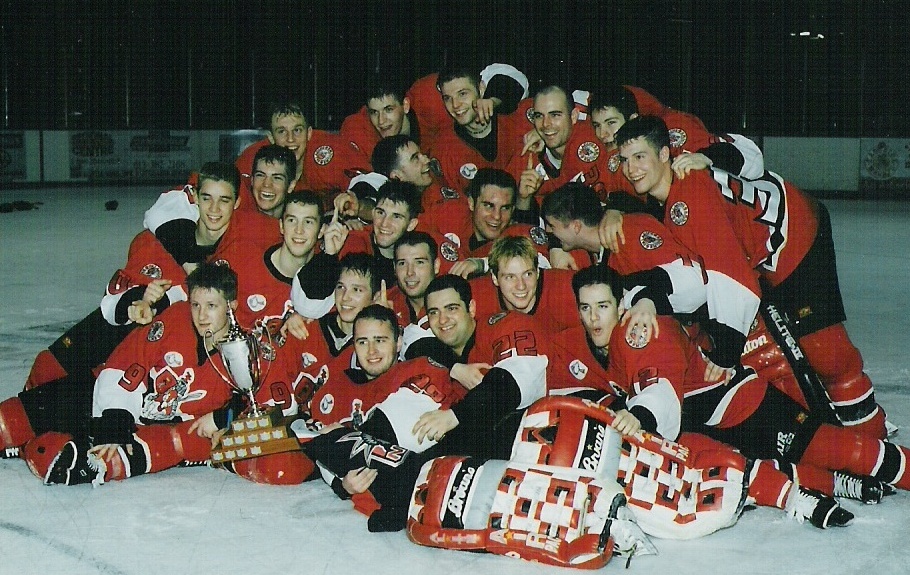 Y2K – Finally a win!
MORE…
Y2K was a good one – the Paladins not only won they earned a 3-0 shutout victory with 22409 Tom Connerty between the pipes. The shutout win was their first one in 62 years; the last was in 1938. Two years later, once again back in Kingston – RMC won 3-2 – the winner was scored in overtime by 22471 Shannon Goudie.
By the mid-1990s, RMC as an institution was changing. One of the most noticeable changes was the start-up, 1 July 1997 of the Division of Continuing Studies (DCS). This DCS made it possible for military personnel – Regulars and Reserves and their spouses eligible to take formal courses at RMC – either long distance and /or on the college grounds – if there was classroom space.
One could put up an argument that the integration of DCS students was consistent with the CAF and RMC's mission. Therefore, why shouldn't they be eligible to play on varsity teams if they had the skill and met the OUA academic requirement – a minimum of three courses per term?
Full disclosure. I am supportive of DCS students playing on varsity teams as long as they met all the academic eligibility requirements including paying registration fees prior to them commencing any course.
By 2002 the hockey team had their first DCS reservist student. Over the next few years the number of DCS students multiplied quite rapidly. To the point, that the majority of the 'core' players were DCS students from local Reserve Units. Consequently, the International Hockey Series was no longer – cadets playing against cadets.
RMC did make a concession back in December 2006. The hockey team had been instructed to reduce its non-red coat contingent to a maximum of 25% over a transition period. For RMC to be at least competitive in OUA league play they have to continue using DCS students.
By 2006, both sides were guilty of excessive whining about refereeing – much more than even a few years ago. When in Kingston – West Point wasn't pleased. When the Paladins travelled South – the same, if not much more whining than ever. In fact, following the 2005 game RMC took it to a new level.
The other topic discussed by many of the newer staff members (mostly those with very little hockey backgrounds) was that the game was too rough. For those long-time staff members and other interested knowledgeable parties, it was no rougher than in years gone by. From, as far back as anyone can remember – when these two clubs met on the ice – the skill was not always the highest but very few other competitions reached the intensity level that they achieved for decades. Those faint of heart should not attend.
Both teams clearly want to win. But after the game's over, you definitely know that these on ice combatants are going to be serving in the military and in some cases side by side. There's definitely a mutual respect there that doesn't exist in too many other competitions.
In reality, the visiting coach always had a challenge and dealt with it in his own way. For many years, the week before the 'big game' West Point would call up many of their JV players and would have them – hooking and holding in practices – making sure the 'regulars' did not retaliate to prepare them for what they expected not to be called in Kingston. For sure, the various RMC had their own plan in dealing with the so called 'homer' referee problem too.
Scheduling became a major issue in 2007. Turns out RMC was also scheduled to play an OUA league game on the same date that they had a commitment with West Point.
What should have been an easy problem to solve turned into a nightmare.
It works this way. Going back as far as the Danny McLeod coaching days – the two teams had ten year commitments on playing dates. This is pretty basic stuff especially when you're dealing with American teams. At the five year mark – another five years are added. So in 1999 – the years 2005 to 2010 were covered. The date selected for 2007 was 10 Feb. Both school administrations agreed.
For a reason still never satisfactorily explained – RMC scheduled an OUA league game on 10 Feb 2007. It may have been an honest mistake but because it was noticed well in advance it would have been very easy to make the OUA change. However, RMC refused stating that they would have to forfeit two league games if they met their obligation with West Point. Respected hockey people saw other possible scenarios where RMC could have easily made the change without any forfeiture.
Consequently the hockey game fell off the tracks for a few years.
Six years after they last played, the Series resumed. RMC travelled to West Point 2012 and '13; West Point played in Kingston in 2014 and RMC went south again in 2015.
West Point plays in Kingston this Sat – 23 Jan – opening faceoff 7:30 PM at the K-Rock Centre.
The current agreement expires next year following the 2017 game in West Point.
Part 1 – West Point & RMC hockey series – the first 17 games – Here
Part 2 – 1949 – 1981: 42 years of RMC / West Point Hockey – Pretty Well One-Sided – Here