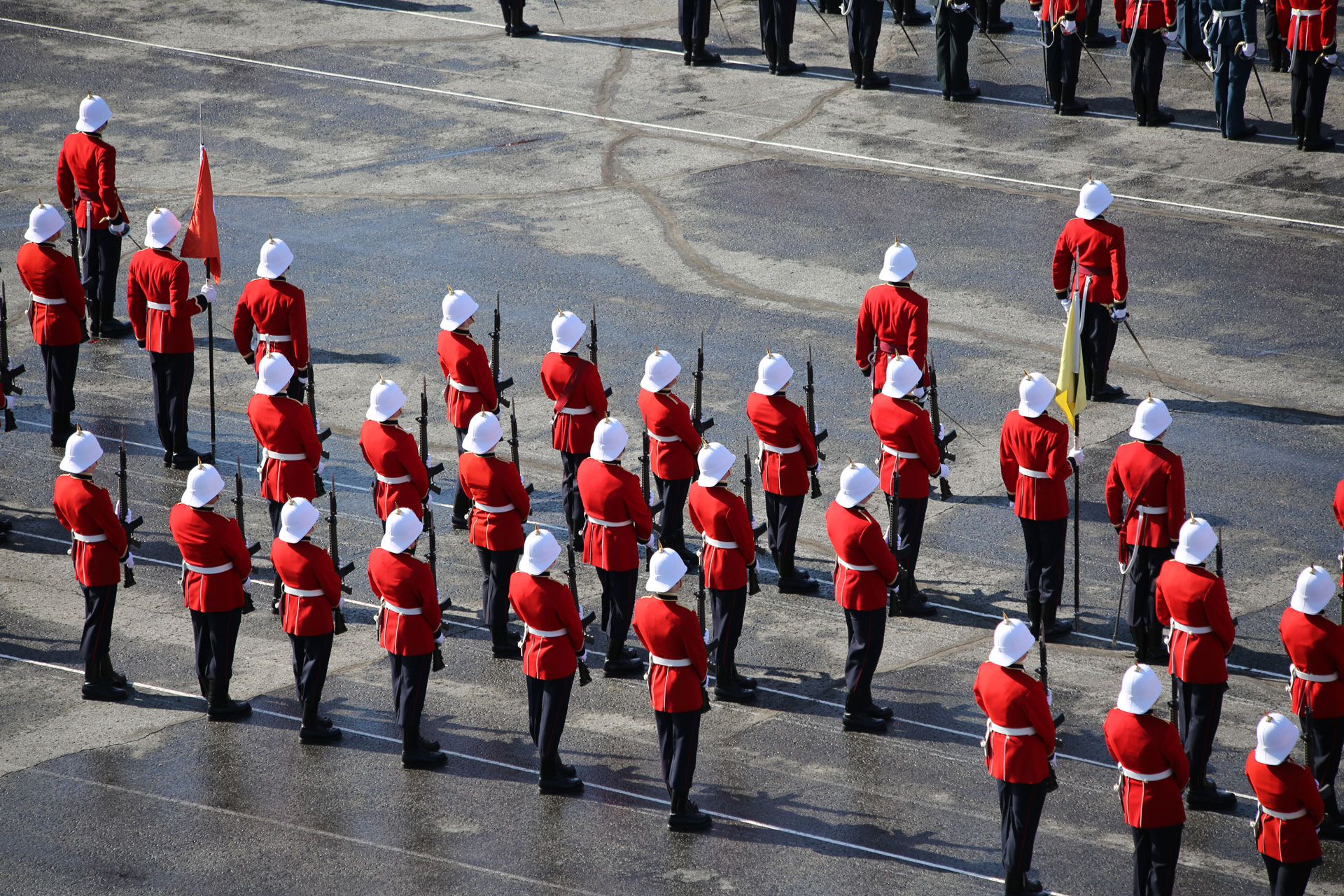 2009 IV Year Rappel Master Course
Photos courtesy of  I 25490 Andrew Sheahan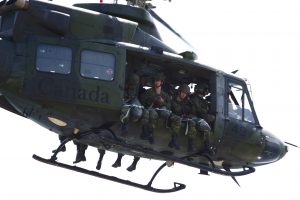 Click on images to see a video of Cadets rappelling
Low flying helicopters and combat clad officers became a daily sight last week as IV Year RMC cadets participated in the yearly Rappel Master Course.  This course is progressive in nature, where the training commences on the ground and culminates with Cadets rappelling from a Griffon helicopter.  The training is conducted by Jean Blanchet who specializes in physical education military skills.  Participants were very enthusiastic and rappelling from a helicopter hovering in mid-air proved to be the most thrilling part of the course.  In addition to the sheer adrenaline rush, Cadets completing the course obtain a formal qualification with which they can go out to their various units and conduct specialized training and familiarization with their troops.  This course itself is not open to all: it is available only during the IV Year training program and is open only to individuals who scored over 325 on their Physical Performance Test (PPT) during III Year. (Click HERE for details on the PPT)
_______________________________________________________________________________________________________
Rappel Master Course Details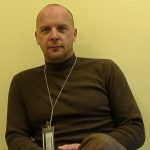 Jean Blanchet, Rappel Master Course Instructor.

The former Physical Education Recreation Instructor (PERI) is now in his 12th year with Personnel Support Program (PSP). He is a no nonsense type instructor teaching a course where even the smallest mistake by him or the officer cadet could be fatal.
RMC in general and the cadets, in particular are indeed fortunate to have a savvy experienced staff member of his calibre to teach such an advanced military skill.
The sixteen week course, given by specialist instructor Jean Blanchet, qualifies cadets as Rappel Masters.  It includes a ground component where general rappelling skills like knot tying and securing ropes or harnesses are mastered and a practical component where rappelling is conducted off of a tower and out of an helicopter.
At the end of the course, successful candidates are able to:
Conduct Rappel Master duties
Train soldiers to rappel from a tower and from a free rappel site
Conduct ground rappel training
Respond to emergencies
Dispatch equipment loads
Dispatch personnel from a tower and a free rappel site
Full Course Schedule (Click on image for larger view) – Courtesy of Kara Mazerolle, A/Physical Education Manager