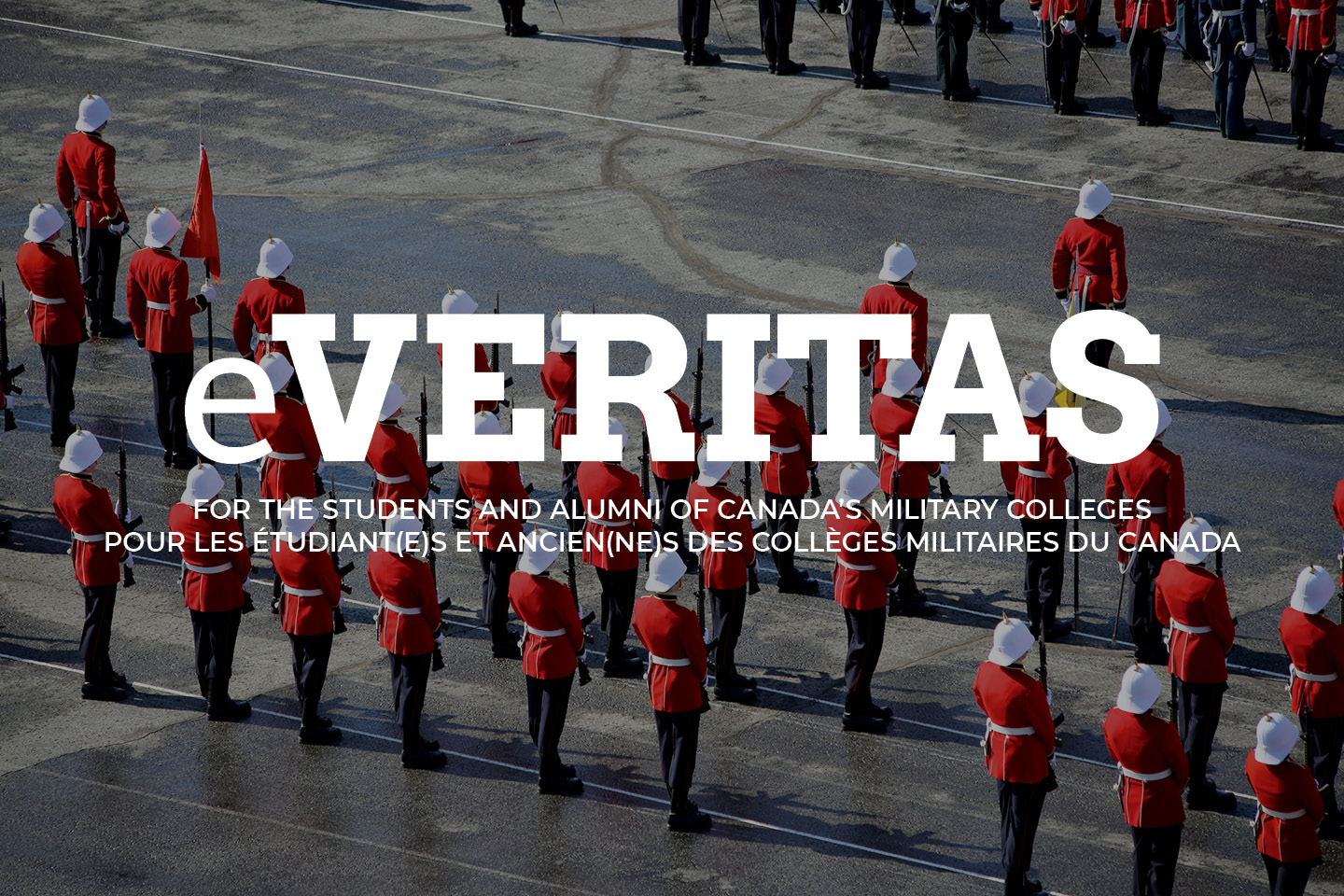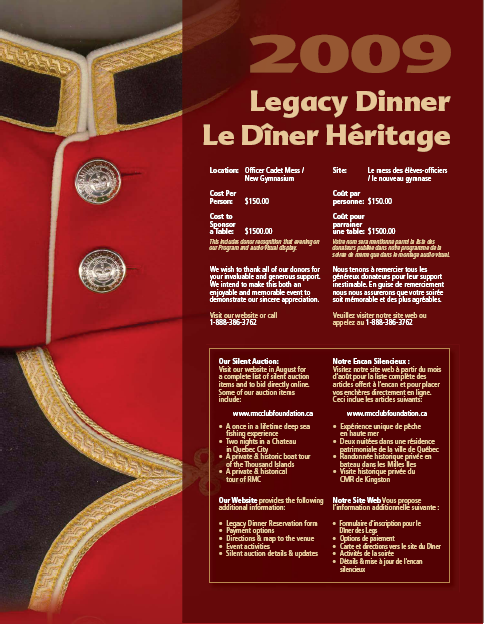 Thursday – 1 October – 1800 for 1830 hrs
Click Ctrl + for better viewing
Cliquez Ctrl et + pour agrandir la photo.

The Legacy Dinner over the past 11 years has had a proud history of Ex cadets / parents & friends sponsoring cadets to attend this prestigious event. Once again we call upon you our e-Veritas readers for support.
Some cadets who were themselves sponsored have now stepped up as Ex cadets and have committed to being sponsors for the first time.  Why not join them?
Contact william.oliver@rmc.ca; or call 1-888 386-3762 for more information.
Le Dîner Héritage a recu d'une panoplie d'anciens du college, membres des familles et amis au cours des 11 dernières années des commandites pour que certains élèves-officiers puissent y assister. Une fois encore, nous faisons appel à vous, fervents lecteurs du e-Veritas!
Certains élèves qui ont eux-mêmes été commandités sont finalement devenu commanditaires pour la première fois à leur tour. Pourquoi ne pas les joindre?
Contactez william-oliver@rmc.ca ou appelez au 1-888 386-3762 pour plus d'informations.
IN THIS ISSUE 31:
RMC Cadets Support – Advanced Mountain Operations;
CF Triathlon National Championship;

She once scored 500 pts on the CMC Physical Fitness Test;

Bragging Rights – Settled? and Golfing in Kandahar;
RMC Beat Neil Armstrong to the Moon by 7 years!

Oral Interviews of Military Colleges Alumni;

RCNC 280 Don Currie – Truly an Inspiration!
With that, Dietzel said, she turned her back to them and hiked up her dress, revealing – in a dignified fashion, of course – black panties, with two words printed on them: Beat Navy.