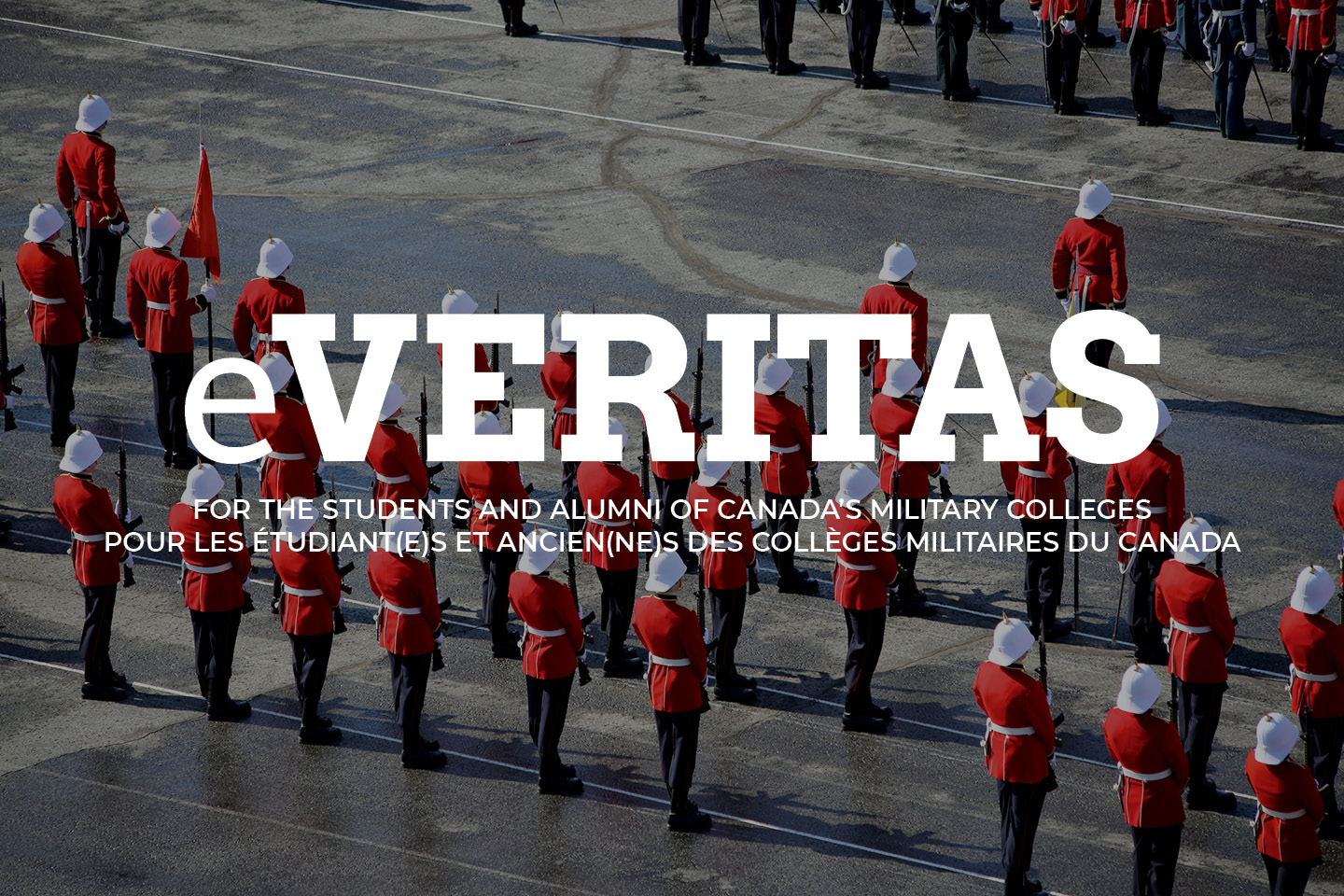 Legacy Dinner Through the Eyes of a Third Year Cadet
Photos by 25490 OCdt (IV) Andrew Sheahan
Article by 25741 OCdt (III) Colin Carswell
The guest of honour was The Honourable S149 Peter Milliken, former Speaker of the House of Commons and MP for Kingston and the Islands. Peter has been a strong supporter of RMCC and was honoured for his contributions. Other guests were former CDS and RMC Commandant General Jean de Chastelain, Senator Joe Day, and RMC Commandant Brigadier General Eric Tremblay.
Throughout the event there were several donations made to the RMC Foundation. The night started with the 15 ex cadets from the Chasse-Galerie team being piped into the dinner. They had paddled down the Rideau from Ottawa with their sponsorships raising approxamately $60,000 for the Foundation. Cadets in attendance were treated to a rather unique show of paddle drill and singing. The drill was very impressive they spent the last week paddling in a canoe!
I have had the privilege of attending the RMC Foundation's Legacy Dinner for the past three years as a cadet guest. The Legacy Dinner is a fundraiser for the Foundation and also is an opportunity to show appreciation for its donors. Cadet guests have the opportunity to mingle with Ex-Cadets and find out how much the Foundation does for RMCC and RMC St. Jean.
Not to be outdone, members of the Class of 1966 bicycled down from Ottawa and raised another $30,000 for the Foundation. The Ottawa Branch of the RMC Club also donated $15,000 in proceeds from their golf tournament. For the cadets at the dinner, it was great to see the donors who support so many of our college activities.
The RMC Band provided dinner music. The Pipes and Drums accompanied the Highland Dance team and then put on a thrilling black light drumming show.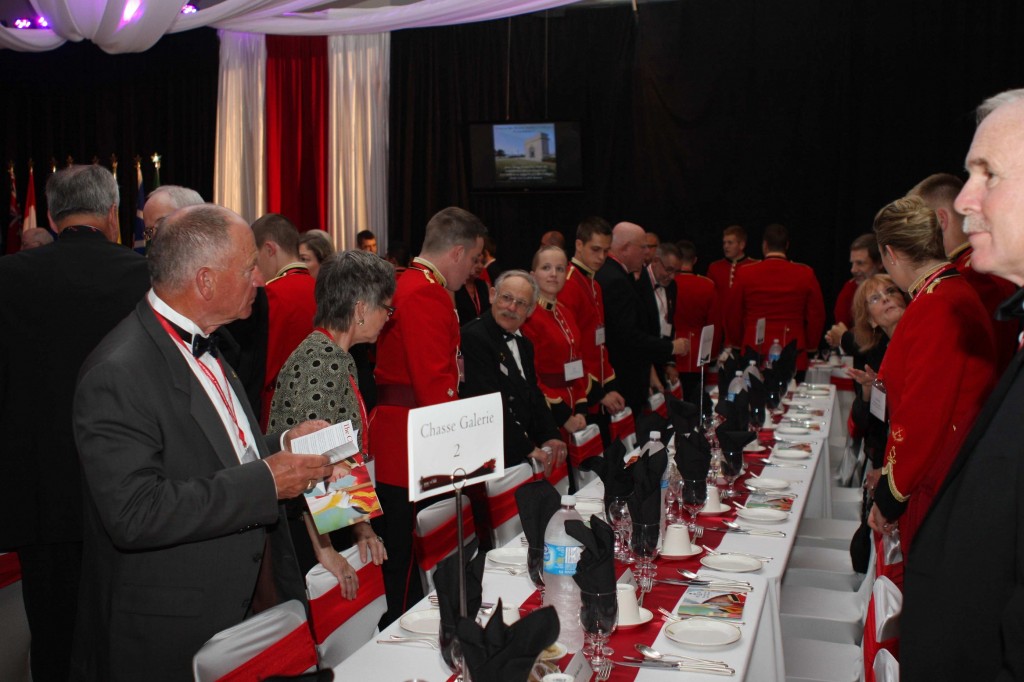 After the dinner and the Toast to the Queen, the party continued at the Kingston Brew Pub. Many Cadets and Ex-cadets were hosted by owner Van-Allen Turner, a keen supporter of RMCC.
Some cadets were also seen at an after party at Alehouse along with one member of the class of 1986. The cadets were amazed by his intricate and show stopping dance moves.
The Legacy Dinner is a great way to kick off the festivities of reunion weekend is now an important part of College life. Those cadets in attendance had a wonderful time and shared many stories and memories with those who have gone before them. Our sincere thanks to the Foundation for inviting us.