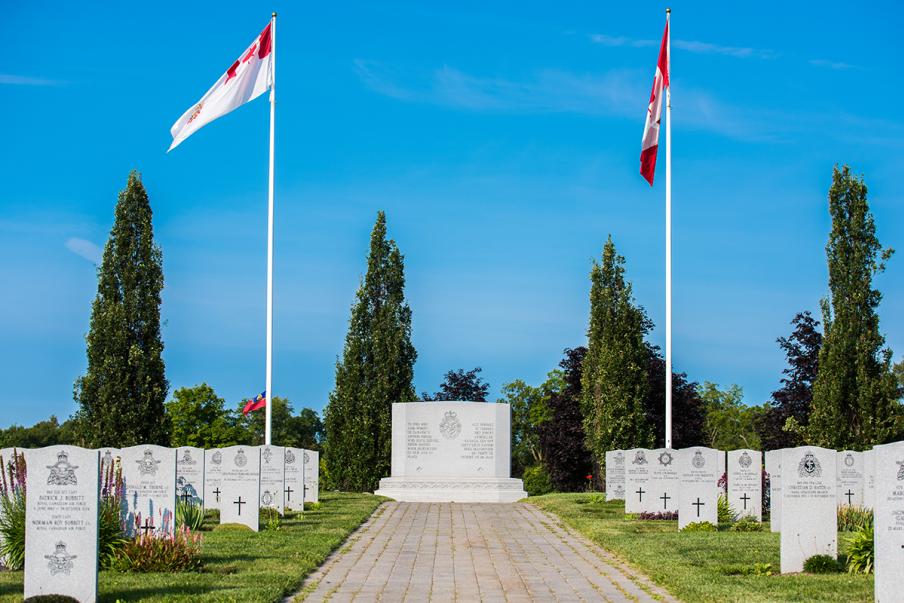 Life & Times of  Alan Whitehorn @ RMCC & Beyond
This is the second in what we hope will be a series of articles on former Profs and senior staff  from all three military colleges. This interview was carried out by E3161 Victoria Edwards.
Previous Q &A – Prof. Helmut Binhammer – Here
More
Alan Whitehorn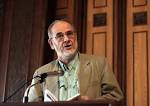 e-veritas: When were you on RMC staff? You also worked at other universities.
Dr. Alan Whitehorn:  I am an Emeritus Professor of Political Science at the Royal Military College of Canada in Kingston, Ontario. I was a professor of Political Science at RMC for over three decades from 1978 to 2011 and taught several generations of officer cadets.  On occasion, I have taught both the parent and then several decades later one of their sons or daughters. That was quite rewarding to have known two generations of military students from the same family. Over the years, I taught a number of students who would later become faculty in the RMC Political Science Department. I also taught the current RMC Commandant a number of years ago.
From 1994 to 1996 I was the first holder of the J.S. Woodsworth Endowed Chair in Humanities at Simon Fraser University in Vancouver/Burnaby, British Columbia.  In addition, I was a visiting professor at McGill University (fall 1997), Simon Fraser University (spring 1998), Carleton University (winter) 2005 and Ryerson University (summer) 2013. For a number of years I served as a cross-appointed professor at Queen's University in Kingston and an Associate of the Institute for Humanities at Simon Fraser University in Vancouver/Burnaby.
e-veritas: What did you mainly teach?
Dr. Alan Whitehorn:  I taught at RMC in the areas of Canadian parties and public opinion, comparative politics, political theory, genocide and human rights.
e-veritas: You served at RMC in a number of roles. Do any stand out?
Dr. Alan Whitehorn: I have served in a number of senior positions on the RMC faculty union. I was a member of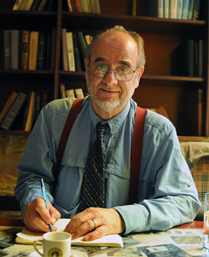 the national executive of the CMC faculty union (1991-1994) in its early years of formation and served as a member at large on the Faculty Association Executive (2003-2004). I was also liaison for the Class of 1958 Distinguished Speaker Series (2006) and Coordinator of Young Memorial Lecture (1986‑1987). Amongst the more challenging roles in which I served were co-chair of the grievance committee of the CMC Faculty Association (1991-1994), member of the RMC Research Ethics Board, and in my final years at RMC as chair of the Politics Department's Tenure and Promotions Committee.
e-veritas: You are an expert in genocide and human rights, in particular the 1915 Armenian genocide.
Dr. Alan Whitehorn:  I am an Armenian-Canadian poet and academic, who is active in genocide education and Armenian Genocide recognition. My parents Malcolm Whitehorn of Ottawa and Vartouie Whitehorn (Alajajian) from Alexandria, Egypt, met and married in Alexandria during WW II. My grandmother Sirhoun Alajajian/Hamamdjian was an orphan of the 1915 Armenian Genocide and eventually immigrated to Canada.  Several of my poems ("Remembering Genocide" and "How Do We Remember the Dead") were read into the official Hansard transcripts of the Senate and House of Commons prior to the passage of the Canadian Parliamentary resolutions in which Canada officially recognized the Armenian Genocide.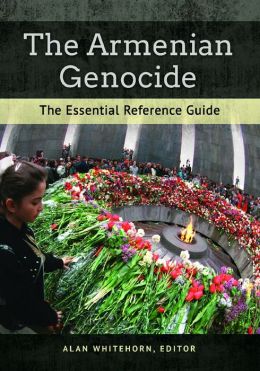 Over the years, I have published nine books, over 60 academic articles/chapters, and 90 journalistic articles. The topics of my publications include Canada, the former Yugoslavia, Russia/the Soviet Union, socialism and communism, alienation, Canadian political parties and elections, genocide and human rights, and the Armenian Genocide. Recently, I wrote more than a dozen entries for the four-volume Modern Genocide encyclopedia that was published in 2014. My most recent book is an encyclopedia on the Armenian Genocide. My writings range in discipline from political science and history to poetry and have been translated into a number of languages including: Serbo-Croation, Russian, German, Romanian, Armenian and Turkish.  A couple of recent titles of some of my poetry books are:
Just Poems: Reflections on the Armenian Genocide

(Winnipeg: Hybrid, 2009)
Return to Armenia/Veradardz depi Hayastan

(Yerevan: Lusakn, 2012)
In our home, we have over 15,000 books, reflecting the variety of my teaching, research and writing areas. Even with a new extension to the house following my retirement, bookshelves are overflowing everywhere. The three work desks in the two studies are insufficient and, as usual, my end of the dining room table serves as another work area. I cannot really say, as an academic, I am in retirement and have resorted to saying "semi-retired". In reality, I am as busy as ever, writing mostly these days on genocide and human rights. The need globally is great and it is hard to say no to new requests.
e-veritas: You are the foremost expert on the federal NDP in Canada.
Dr. Alan Whitehorn: I was the research director on the David Lewis memoirs, The Good Fight while at Carleton University in the 1970s. He was a Russian-born immigrant to Canada who went on to become a very prominent social democratic party leader and a labour lawyer. He, of course, was father of Stephen Lewis, former UN Ambassador and African specialist, who has spoken at RMC several times. My books and articles on the federal NDP have examined the party's ideology, leaders, activists, conventions, platforms, election campaigns, and relationship with the labour movement. They have included work from several national surveys of party members. http://www.canadiansocialdemocracy.ca/alan_whitehorn.html
e-veritas: You received a number of honours. Any highlights?
Dr. Alan Whitehorn: In 2011, I was awarded a gold medal for my literary writings on genocide poetry from the Ministry of Culture of Armenia. Earlier I was nominated as a candidate for the RMC teaching excellence award (2003) and for the RMC research excellence award (2003). I was also the RMC-nominated candidate for the SSHRC Gold Medal in Research. From 1994 to 1996, I was the first holder of the J.S. Woodsworth endowed chair in Humanities at Simon Fraser University.
e-veritas: Where did you go to school (university)?
Dr. Alan Whitehorn:  I received a BA in Political Science and History (York) and his M.A. and Ph.D. in political science (Carleton). I also did advanced study at the University of Michigan in the United States and the University of Ljubljana in the former Yugoslavia.
e-veritas:  What memories do you have?
Dr. Alan Whitehorn: My strongest memories are above all about the RMC students, both while they were at RMC and after as their careers and lives unfolded. I recall not only the strong students, but also celebrating the progress of those who struggled. One in particular I remember went on to become a military aide to the Governor General of Canada. Of course, most of my students served extensively in the Canadian armed forces. Quite a number acquired additional university degrees. Some former students went on to have careers in Canadian politics, other departments in the Canadian government, teaching, law, international human rights and social justice. For example, 14465 Dr. Bob Lawson, while at DFAIT worked on the land mines issue with eventual Nobel Prize-winner S136 Jody Williams (whom RMC awarded an honorary degree). In her RMC acceptance speech she went out of her way to thank Bob Lawson. As his former professor, I was very moved. Another former student of mine is 13240 Dr. David Last (LCol. Retired) who has served as the RMC Registrar and Head of the Politics and Economics Department. His ongoing work on peacekeeping, conflict-resolution and military education around the world is an inspiration to a new generation of RMC officer cadets. It is reassuring to know that these and others continue an important legacy of service to Canada and the world.
e-veritas: Any mentors from your early years at RMC?
Dr. Alan Whitehorn:  When RMC was a much smaller organization, the Political Science and Economics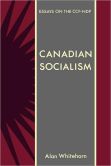 Department was co-located and the tradition of political economy was strong. My most notable mentors in my early years at RMC were senior economists such as Jim Cairns (former Dean of Arts), Mahinder Chaudhry (former Head of the Department), and A157 Helmut (Bin) Binhammer (former Dean of Arts). Tony Miller (former Departmental Head), a professor of international relations, was a great inspiration.
I like to remind students to draw on their faculty and alumni resources as mentors. When I was a graduate student at Carleton University, 1032 Lt-General E.L.M. 'Tommy' Burns and Professor Frank Underhill, the liberal historian were on the faculty. In later years, I had wished that I had tapped even more on their respective expertise in conflict-resolution/peacekeeping and Canadian politics, which would become so important in my later career. In retrospect, officer cadets studying in 1913 should have learned more about the rest of the world and focused greater attention to nationalism in the Balkans, particularly given subsequent events leading to Sarajevo and WW I.  Similarly, in recent decades we need be more aware of events in Eastern Europe and the South Caucasus and the huge potential for conflict to escalate and spiral out of control.
e-veritas: What makes Canada's Military Colleges special?
Dr. Alan Whitehorn:  In Canada, we share an ongoing commitment to a comprehensive and wide education for the next generation of our officer corps. We all want our future military leaders to reach the peak of the educational summit, but we also must realize that there are different paths to that summit. The seemingly swiftest is not always the best or wisest. Part of the wisdom necessary in life is that gained from the journey en route to the summit. University life needs to fully prepare our future military leaders for the great challenges ahead in this complex, interdependent and, in many ways, more dangerous world.
There are challenges of integrating academic and military education. In the political science classroom, cadets are encouraged to question and challenge assumptions, consider other possibilities, and become more aware of the socio-political diversity in the world. Meanwhile, on the parade square, the cadets need to learn to listen and obey commands and coordinate their joint drill. Within an hour, an officer cadet has to shift in focus and style from one to the other. That is part of the unique challenge and experience of the life of a student at a military university. But as in Canadian federalism, so too at RMC we can combine diversity and unity with some division of labour.
e-veritas: What are the key changes over your time at RMC? Any regrets?
Dr. Alan Whitehorn:  The key changes include the arrival of female students and bilingual streams, growing size, and the challenges of maintaining academic autonomy.
I always regretted that Major (retired) Brent Beardsley, Dr. Lorne Shirinian and I were not able to establish a genocide research group at RMC. It is a very important and growing topic in the world. The Head of Politics at Ryerson University would like me to do more teaching of my genocide and human rights course there and I probably will, but I don't want to take on so much that I am back to spending a lot of time in committees, administration, and marking. I want to read, research and write more.
e-veritas:  On that note, what are you doing these days?
Dr. Alan Whitehorn:  Most recently I taught my genocide and human rights course at Ryerson University, continue to lecture at Facing History workshops in Toronto with high school teachers, and am editing and writing several books on genocide. I continue to work with leading American educational publishers such as ABC-CLIO and Praeger. Each year I travel to Armenia in the Caucasus Mountains region to do research, lecture and write. My work ranges from political science and history to poetry. Where I can, I try to help informally 5992 Dr. Jim Barrett in his important NATO-funded work on military education reform in Armenia. I continue to write in newspapers and magazines on issues facing the contemporary world. For example, the article reprinted e-veritas on the Dardanelles/Gallipoli battles and the Armenian Genocide and the one on Putin, Russia and Ukraine. As an emeritus professor, I continue to provide advice and encouragement to RMC and Canadian government colleagues, some of whom are former students. With the latter, that can be a wonderfully creative and fulfilling relationship many years after their graduation. A couple of upcoming titles include
The Armenian Genocide: The Essential Reference Guide

(Santa Barbara: ABC-CLIO, forthcoming 2015)
The Armenian Genocide: A Century of Remembrance and Denial

(New York: Praeger, forthcoming 2015)
e-veritas: Anything else you would like to add?
Dr. Alan Whitehorn: The world is an increasingly interdependent one where problems and conflicts elsewhere have a way of significantly impacting upon Canada and Canadians. Despite being surrounded by a geographic buffer of three oceans and the United States, Canada needs to be more actively involved in better learning about the world and teaching others how Canada, despite its enormous territorial size and linguistic, ethnic, and cultural diversity, can be a beacon of hope and tolerance. For example, I would like to see far more foreign graduate students, particularly officers, studying in our MA War Studies Programme. We could perhaps broaden the scope of the programme to include more about genocide, post-conflict reconstruction, both physical and conceptual and the challenging and difficult paths to creating more integrated and peaceful international communities. The example of French and German statesmen, despite decades of destructive hostilities and wars, to create a post-WW II pan-European community should be an inspiration to us. Canadians can play an important role in our war-torn world, if we have the vision, foresight and commitment.
Two recent poems by Alan Whitehorn – Here