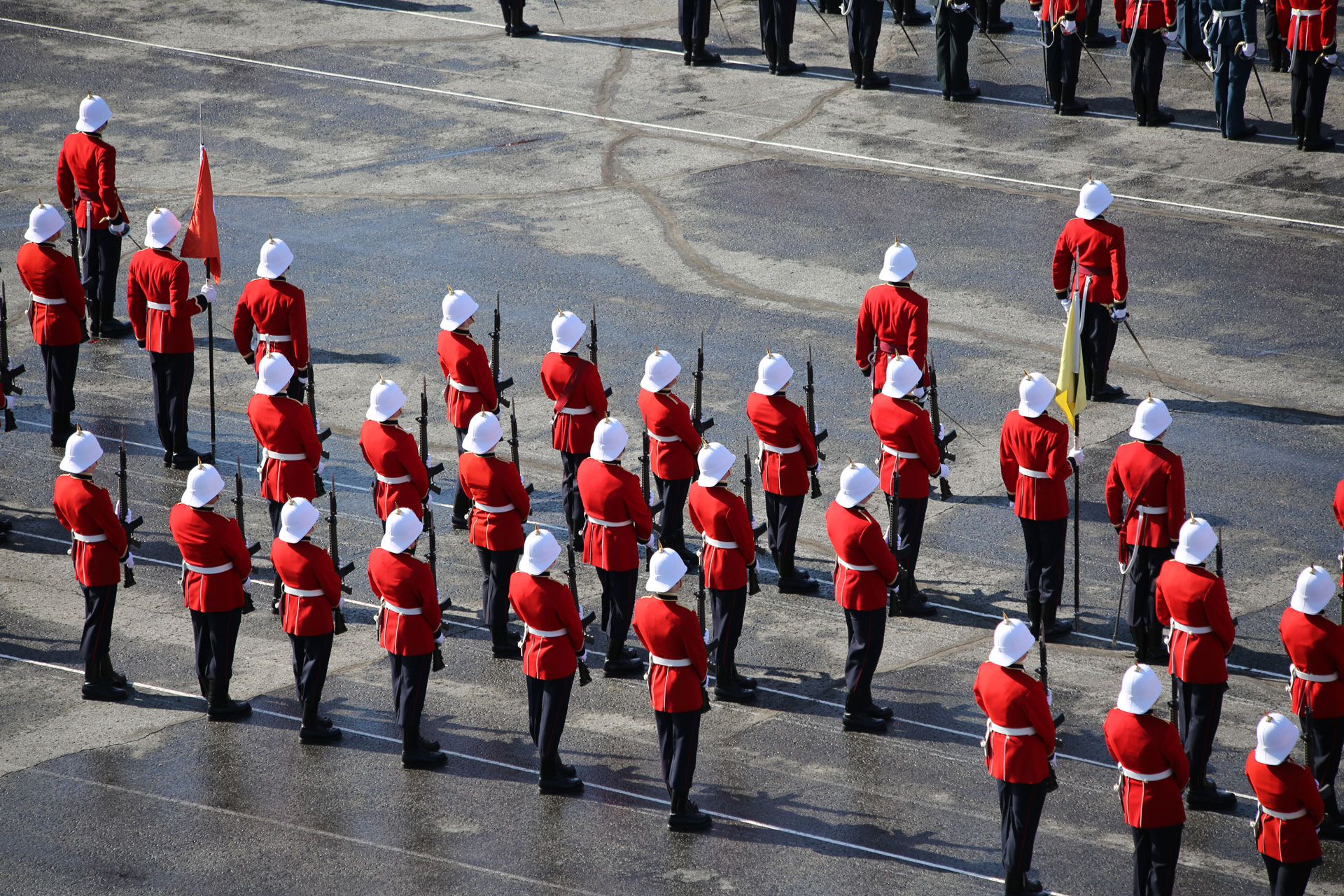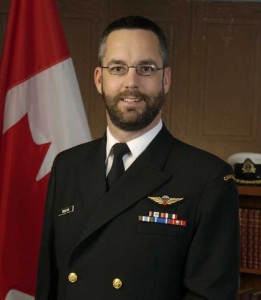 15185 Capt.(N) William S. Truelove CD (RRMC 1985) will be promoted Commodore and appointed Commandant Royal Military College of Canada, in Kingston.
He enrolled in the Canadian Armed Forces in 1981 and attended Royal Roads Military College, graduating in 1985 with a Bachelor's Degree in Military and Strategic Studies.
After graduation, Capt(N) Truelove completed his initial naval officer training in HMC Ship's CHALEUR, FUNDY, SASKATCHEWAN and QU'APPELLE. He was then posted to HMCS ATHABASKAN in 1986 where he served as a Bridge Watchkeeper, Navigation Officer and Above Water Warfare Officer. In 1990, he was posted to the Canadian Forces Officer Candidate School where he served for two years as a Course Instructor and member of the Standards and Evaluation Cell.
In 1992, Capt(N) Truelove was promoted to Lieutenant-Commander and attended the Operations Room Officer course in Halifax, Nova Scotia. Following the course, he was posted to HMCS IROQUOIS where he served as Deputy Combat Officer and Combat Officer until 1995. During this time, he completed a 7-month deployment to the Adriatic Sea in support of the United Nations Embargo on the former Yugoslavia.
In 1995, Capt(N) Truelove was appointed as the Senior Staff Officer Above Water Warfare in Maritime Command Headquarters following which he returned to Victoria, BC in 1997 to assume Command of HMCS CHALEUR. In 1998, he was selected to attend the Canadian Forces Command and Staff College and subsequently promoted to Commander and appointed as Executive Officer of HMCS PRESERVER.
Capt(N) Truelove returned to Victoria, BC to command HMCS REGINA from August 2001 – August 2003 during which he deployed to the Persian Gulf for 5 months in support of Operation Apollo – Canada's contribution to the War on Terrorism. He then commanded the Naval Officer Training Center in Victoria, BC from September 2003 until June 2004.
Capt(N) Truelove was promoted to his current rank in July 2004 and attended the Naval War College in Newport, Rhode Island as a student on Naval Command College Class of 2005. In August 2005, he was appointed Canadian Forces Naval Attaché in Washington, DC and in July 2006 he became Commander Maritime Operations Group Four in Esquimalt. In 2007, the Chancellery of Honours announced that the Government of Canada approved the Officer of the Legion of Merit Medal to Captain (N) William S. Truelove from the Government of the United States of America (Canada Gazette, vol.141, no.39, 29 September 2007). He will be inducted into the Officer of Military Merit in May 2009.
In 2007, he became special assistant to then Vice Chief 12320 General Walter J Natynczyk (RRMC CMR 1979) and transitioned with him in 2008 as special assistant to the Chief of the Defence Staff.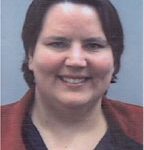 E 3161 Victoria Edwards, ( Researcher for e-Veritas) recently contacted the soon-to-be XLIII Commandant for the Royal Military College of Canada.

e-veritas: As a cadet, did you play on a RRMC team?
Capt(N) Truelove: Yes. Athletics is an essential pillar of the military colleges system since the work of an officer in the Canadian Forces in demanding environments demands the highest levels of health and fitness. As a cadet, I played basketball, and water polo and I competed on the wrestling team. To remain fit, I run and get to the gym to workout whenever possible.
e-veritas: Did you participate in the RRMC band?
Capt(N) Truelove: Yes, I played trumpet in the band. I also stood at the end of the residence hall, played trumpet to wake the cadets and waited for the garbage can to come flying out of their rooms.
e-veritas: As incoming Commandant, what are your next steps?
Capt(N) Truelove: My wife Brenda and I are getting ready to make the move this summer to Kingston with our children. Our son Anthony is currently a cadet at RMC. Our daughter, Ashley will be in grade 12 next year. In recent years, we have hosted an exchange student from Hong Kong. I will be stepping into big shoes; 12192 BGen Tom Lawson (RMC 1979) has done an outstanding job as Commandant. I look forward to working with the RMC principal, Dr. Joel Sokolsky. The history of the Royal Military College speaks for itself. I look forward to working closely with a terrific leadership team composed of military personnel and civilian staff at RMC to ensure that the cadets graduate in a few short years with the training and experience required as future leaders of the Canadian Forces. During my posting as the Command and of the Naval Officer Training Centre, I enjoyed spending time in the classroom and found that I enjoyed the interaction with the students and academic personnel.
e-veritas: As the father of a cadet, what is your advice to parents of potential candidates at RMC or RMC St-Jean?
Capt(N) Truelove: Although the military colleges are not for everybody, every Canadian family should be able to have an informed discussion since a quality education is the foundation for your future, no matter what career path you choose. It is the opportunity of a lifetime for youth leaving high school to attend the Royal Military College in Kingston or St. Jean since cadets benefit from paid tuition, a full-time salary and benefits, second language training and a meaningful career in the Canadian Forces after graduation. The Military Colleges offer an education with a difference, balancing academics, leadership, bilingualism and athletics. The military colleges offer cadets the chance to develop their personal strengths, with excellent opportunities for leadership and responsibility.
e-veritas: What is your view on skylarks at the Military Colleges?
Capt(N) Truelove: Skylarks are part of the history of the military colleges. As a cadet at Royal Roads, I participated several skylarks. Done properly, skylarks can inspire esprit de corps and contribute to the lifelong bonds between cadets which are an essential part of the military college experience. 12320 General Walter J Natynczyk (RRMC CMR 1979) recommends asking yourself 'what does right look like?' The key to a good skylark is to ensure that the implementation is done safely and tastefully. Skylarks should not be demeaning. They should demonstrate respect and dignity. The Royal Military College is an internationally acclaimed institution, comprising the best of CF society.
e-veritas: What skills did you learn at RRMC that have since been of great value to you?
Capt(N) Truelove: As a cadet at Royal Royals Military College, I studied military and strategic studies. I developed a habit of reading broadly, which prepared me for my later graduate studies in international relations in Newport, RI. I had the privilege to be taught and mentored in the four pillars of the military college system. I have a personal appreciation for the opportunity to spend time and build relationships with the next generation of senior leaders in the Canadian Forces. The product of the military college system – the development of future leaders – speaks for itself internationally.
e-veritas: Did your recruit camp friends become friends for life?
Capt(N) Truelove: Yes. I developed a number of college friends who I have kept close contact with over the years. The community and friendships speak to the importance of the military colleges which endure throughout the alumni's careers. At present, much of the senior leadership in the Canadian Forces were my classmates in rook camp. We developed trust and confidence in each other. When my wife and I were periodically separated by my postings, I appreciated the strong bonds of military families. When we were posted as a family domestically and internationally, we had the opportunity to share experiences and to develop friendships that will carry on forever.
e-veritas: What do you recall about the personnel at RRMC, when you were a cadet?
Capt(N) Truelove: I recall that RRMC had great leaders at all levels. I recall that there were excellent role models in the officer corps, senior NCM, sergeants and their Naval equivalents. The personnel demonstrated professionalism and were an example of what it is to be a leader in the Canadian Forces.
e-veritas: How do you feel about change in such a storied institution as RMC?
Capt(N) Truelove: In the Canadian Forces, organizational transformation has become the norm. Since the world is changing, the military colleges must ensure that we are properly positions for what lies ahead. At the same time, the RMC has endured and many practices have stood the test of time. The key is to evaluate where the Canadian Forces are today and to project the Canadian Forces' needs in the future. I don't believe in making change unilaterally. Instead, I value informed discussion with stakeholders. With its long, deep, rich history, to which so many have contributed, there is an opportunity to seek the involvement of alumni and former commandants. I look forward to reaching out to others who have come before me.
The RMC is a fine institution, and the right people are there to set an example for the cadets.