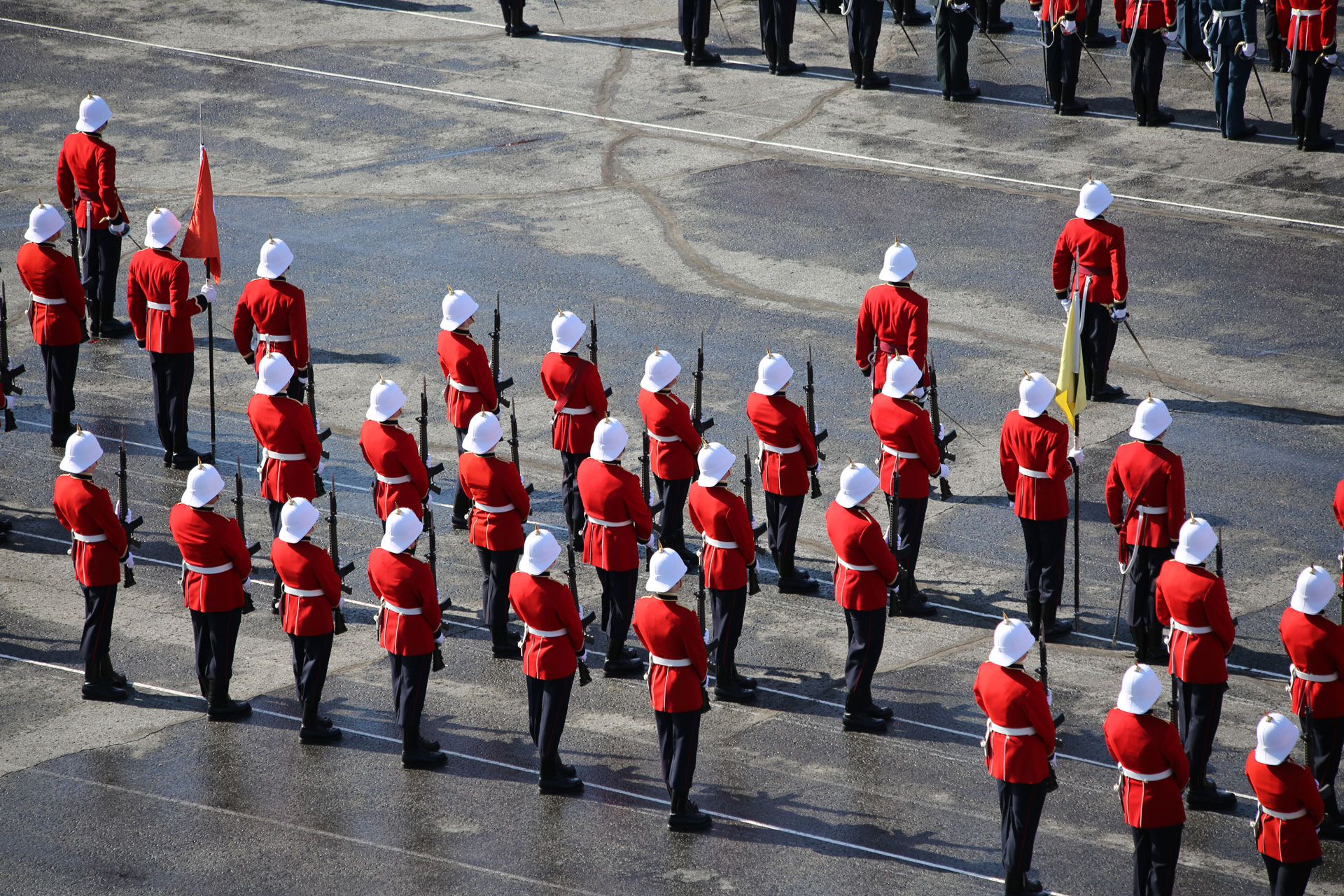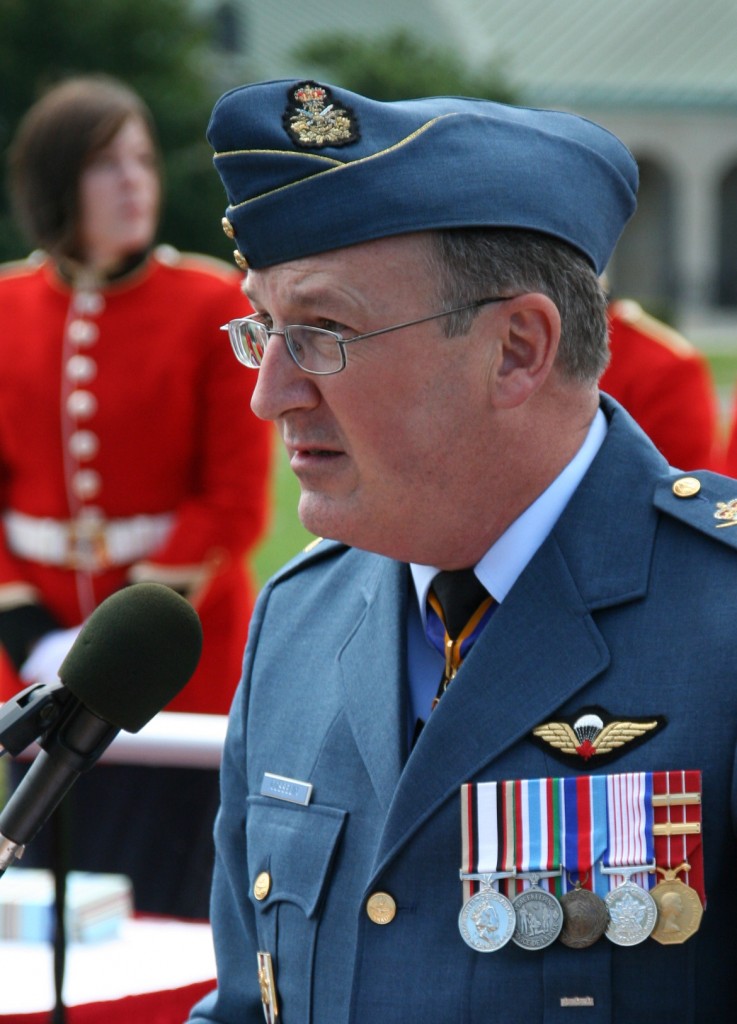 1. AFTER 36 YEARS OF LOYAL AND DEDICATED SERVICE TO CANADA AND THE CF, MGEN DANIEL GOSSELIN, CMM, CD, WILL RETIRE FROM THE REG CF ON 05 NOV 2010. TO HONOUR HIS SERVICE TO THE NATION, A DEPART WITH DIGNITY CEREMONY WILL BE HELD ON 27 OCT 10 AND WILL BE OPEN TO ALL RANKS. DETAILS ARE AVAILABLE AT PARAS 4 AND 5 BELOW.
2. MGEN GOSSELIN, JOINED THE CF AS A MILITARY ENGINEER IN 1974. AMONG MANY POSTINGS, SOME OF HIS ASSIGNMENTS INCLUDED: WING CONSTRUCTION ENGINEERING OFFICER, ASSISTANT PROFESSOR OF CIVIL ENGINEERING AT THE ROYAL MILITARY COLLEGE, EXCHANGE OFFICER WITH THE UNITED STATES AIR FORCE, DEPUTY COMMANDER OF THE CANADIAN CONTINGENT AND COMMANDER OF THE NATIONAL COMMAND ELEMENT FOR THE UNITED NATIONS MISSION IN HAITI, AND DIRECTOR OF AIRFIELD ENGINEERING AT AIR COMMAND HEADQUARTERS. IN RECENT YEARS, HE SERVED AS COMMANDER OF THE CANADIAN FORCES JOINT OPERATIONS GROUP, AND AS CHIEF OF STAFF OF JOINT TASK FORCE SOUTH-WEST ASIA AND COMMANDER OF THE NATIONAL COMMAND ELEMENT DURING OPERATION APOLLO IN 2002. HE HAS COMMANDED THE CANADIAN FORCES COLLEGE IN TORONTO. BETWEEN MARCH 2005 AND JANUARY 2006, HE WORKED ON THE CF TRANSFORMATION TEAM OF GENERAL HILLIER. HE ASSUMED THE POSITION OF DIRECTOR GENERAL – INTERNATIONAL SECURITY POLICY AT NATIONAL DEFENCE HEADQUARTERS IN JANUARY 2006 WHEN HE WAS PROMOTED TO HIS PRESENT RANK. IN JULY 2007, HE WAS APPOINTED TO HIS CURRENT POSITION AS COMMANDER OF THE CANADIAN DEFENCE ACADEMY.
3. MGEN GOSSELIN AND HIS WIFE LINE WILL REMAIN IN THE KINGSTON AREA.
4. THE DEPART WITH DIGNITY CEREMONY WILL BE HELD AT 1200 HRS ON 27 OCT 2010 AT THE YEO HALL CADET MESS, RMC, KINGSTON. A LIGHT LUNCH WILL BE AVAILABLE TO ALL ATTENDEES AND THE PRESENTATIONS ARE EXPECTED TO COMMENCE AFTER THE LUNCH AT APPROX 1245 HRS. DRESS FOR THE EVENT WILL BE DRESS OF THE DAY FOR MILITARY PERSONNEL AND APPROPRIATE CIVILIAN ATTIRE FOR CIVILIANS.
5. LUNCH TICKETS ARE AVAILABLE AT A COST OF 15 DOLLARS PER PERSON AND MAY BE PURCHASED BY CONTACTING SLT PATRICIA WALES AT 613-541-5010 EXT 3772 OR CSN 271-3772 OR BY EMAIL AT PATRICIA.WALES@FORCES.GC.CA. RSVP DIRECTLY TO SLT WALES PRIOR TO 15 OCT 10 TO RESERVE YOUR TICKET. ONLY OUT OF TOWN GUESTS MAY PAY THE COST OF THEIR PREVIOUSLY RESERVED TICKET ON THE DAY OF THE EVENT.
6. CONGRATULATORY MSGS, ANECDOTES AND BEST WISHES FOR INCLUSION IN A PRESENTATION BINDER ARE TO BE FORWARDED TO LCOL RICHARD BOIVIN VIA FAX AT CSN 271-6205 OR COMMERCIAL 613-541-6205 OR BY EMAIL TO BOIVIN.RICHARD2@FORCES.GC.CA BY 15 OCT 10.
1. APRES AVOIR SERVI LE CANADA ET LES FC AVEC LOYAUTE ET DEVOUEMENT PENDANT 36 ANS, LE MGEN DANIEL GOSSELIN, CMM, CD PRENDRA SA RETRAITE DES FC RÉG LE 05 NOVEMBRE 2010. AFIN DE RENDRE HOMMAGE AU SERVICE QU IL A RENDU A SON PAYS, UNE CEREMONIE DE DEPART DANS LA DIGNITE AURA LIEU LE 27 OCTOBRE 2010 ET SERA OUVERTE A TOUS LES GRADES. LES DETAILS SONT DISPONIBLES AUX PARA 4 ET 5 CI-DESSOUS.
2. LE MGEN GOSSELIN S EST JOINT AUX FC A TITRE D INGENIEUR MILITAIRE EN 1974. PARMI SES NOMBREUSES AFFECTATIONS, IL CONVIENT DE MENTIONNER LES SUIVANTES:OFFICIER DU GENIE CONSTRUCTION DE L ESCADRE, PROFESSEUR ADJOINT DE GENIE CIVIL AU COLLEGE MILITAIRE ROYAL,OFFICIER D ECHANGE A LA FORCE AERIENNE DES ETATS-UNIS, COMMANDANT ADJOINT DU CONTINGENT CANADIEN ET COMMANDANT DE L ELEMENT DE COMMANDEMENT NATIONAL DANS LE CADRE DE LA MISSION DES NATIONS UNIES EN HAITI ET DIRECTEUR DU GENIE DE L AIR AU QUARTIER GENERAL DU COMMANDEMENT AERIEN. PLUS RECEMMENT, IL A EXERCE LES FONCTIONS DE COMMANDANT DU GROUPE DES OPERATIONS INTERARMEES DES FORCES CANADIENNES, DE CHEF D ETAT-MAJOR DE LA FORCE OPERATIONNELLE INTERARMEES EN ASIE DU SUD-OUEST ET DE COMMANDANT DE L ELEMENT DE COMMANDEMENT NATIONAL DANS LE CADRE DE L OPERATION APOLLO > EN 2002. IL A EGALEMENT OCCUPE LE POSTE DE COMMANDANT DU COLLEGE DES FORCES CANADIENNES A TORONTO. DE MARS 2005 A JANVIER 2006, IL A FAIT PARTIE DE L EQUIPE DE TRANSFORMATION DES FC DU GENERAL HILLIER. IL A ETE NOMME DIRECTEUR GENERAL – POLITIQUE DE SECURITE INTERNATIONALE AU QG DE LA DEFENSE NATIONALE LORSQU IL A ETE PROMU A SON GRADE ACTUEL. C EST EN JUILLET 2007 QU IL A ETE NOMME AU POSTE ACTUEL DE COMMANDANT DE L ACADEMIE CANADIENNE DE LA DEFENSE.
3. LE MGEN GOSSELIN ET SA FEMME, LINE, DEMEURERONT DANS LA REGION DE KINGSTON.
4. LA CEREMONIE DE DEPART DANS LA DIGNITE AURA LIEU LE 27 OCTOBRE A MIDI A LA SALLE A MANGER DE L EDIFICE YEO, AU CMRC, A KINGSTON. UN REPAS LEGER SERA SERVI A TOUS LES PARTICIPANTS ET LES PRESENTATIONS DEVRAIENT DEBUTER APRES LE REPAS, A ENVIRON 12H45. LA TENUE DU JOUR SERA DE MISE POUR TOUS LES MILITAIRES, ET LES CIVILS DEVRONT PORTER UNE TENUE CIVILE APPROPRIÉE.
5. LES BILLETS DE REPAS SONT DISPONIBLES AU COUT DE 15 DOLLARS PAR PERSONNE ET PEUVENT ETRE ACHETES EN COMMUNIQUANT AVEC LE SLT PATRICIA WALES AU 613-541-5010, POSTE 3772, AU 271-3772 (RCCC) OU PAR COURRIEL A PATRICIA.WALES@FORCES.GC.CA. RSVP DIRECTEMENT AUPRES DU SLT WALES AVANT LE 15 OCTOBRE 2010 AFIN DE RESERVER VOTRE BILLET. SEULEMENT LES INVITES DE L EXTERIEUR POURRONT PAYER LE COUT DU BILLET DEJA RESERVE, LE JOUR DE LA CEREMONIE.
6. LES MESSAGES DE FELICITATIONS,ANECDOTES ET MEILLEURS VOEUX QUI SERONT PRESENTES DANS UNE RELIURE DOIVENT ETRE TRANSMIS AU LCOL RICHARD BOIVIN PAR TELECOPIEUR AU 271-6205 (RCCC) OU 613-541-6205, OU ENCORE PAR COURRIEL A BOIVIN.RICHARD2@FORCES.GC.CA AVANT LE 15 OCTOBRE 2010.