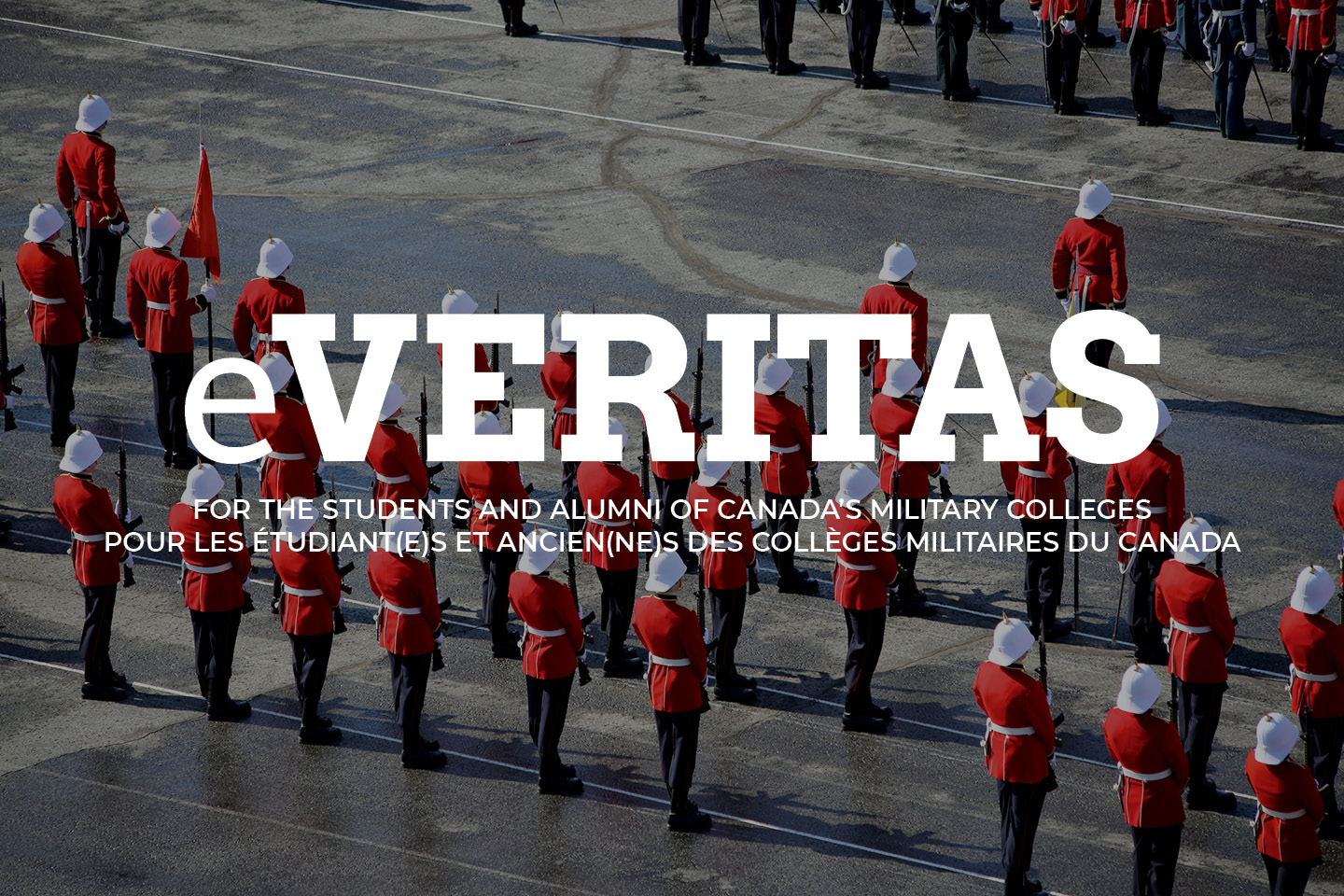 Once Upon a Time They Were Officer Cadets…
has served on Leopard1 C1 and C2 tanks, as well as on Lynx, M113 and Coyote reconnaissance vehicles. He has served tours of duty in Germany, Jamaica and Afghanistan, and participated in CF relief efforts during the 1998 Ice Storm, the 2010 G8/G20 Summits, and a number of domestic operations in Ontario.
His first Regimental tour (1984–87) was as a Troop Leader with Reconnaissance Squadron and Tank Troop Leader with the Royal Canadian Dragoons in Germany. His second Regimental tour in Calgary saw service with Headquarters and C Squadrons, and as the Regimental Operations Officer.
held various positions at the School of Military Engineers and at the Construction Engineering Section in Chilliwack before being transferred to 5 Combat Engineer Regiment (5CER) as Adjutant and then as the Officer Commanding 51 Field Squadron.
served as a Logistics Officer onboard three of Her Majesty's Canadian Ships including; HMCS KOOTENAY (1988 -1990) which included the historic deployment to Vladivostok Russia, HMCS HURON (1991 on promotion to LCdr) which included her coastal transfer to Halifax for her TRUMP refit, and HMCS PROVIDER (1996) which included her transfer to Halifax and eventual decommissioning.
Since becoming a submariner, he has performed various submarine related sea and shore duties notably, Navigation Officer of HMCS ONONDAGA, Navigation and Combat Officer in HMAS ONSLOW and instructor at the Submarine Warfare and Systems Centre in Sydney Australia.
A Naval Engineer, he sailed in Her Majesty's Ships: Skeena, Annapolis, Qu'Appelle and as Marine Systems Engineering Officer in HMCS Saskatchewan. Assigned to the Canadian Patrol Frigate Program in Saint John N.B. where he participated in the construction of HMCS Halifax.
was an Exchange Officer with 42 Survey Engineer Group Royal Engineers in the United Kingdom. During his time with the Royal Engineers he mounted major survey operations in Kenya, Belize, Norway and the Falkland Islands.
has served on 5 deployed operations: Cyprus, Bosnia-Herzegovina, Central African Republic, Kosovo, and Afghanistan.
After a tour at CFS Mont-Apica, Québec as Maintenance Officer, he completed a Master's degree in Electrical Engineering at l'École Polytechnique de Montréal and was posted to NDHQ as a Project Officer at the Directorate of Computer Systems – Engineering and Maintenance.
Served as an infantry officer, commanding at platoon and company levels with First and Second Battalions of The Royal Canadian Regiment. He commanded the Royal Canadian Regiment (Central Area) Battle School from 1993-1995.
On February 12th, 2010, it was announced that he was selected to assume command of 8 Wing Trenton on February 19th, 2010, upon his promotion to the rank of Colonel.
BIO – FULL VIEW CLICK
16642 Stephen Cadden – has served on Leopard1 C1 and C2 tanks, as well as on Lynx, M113 and Coyote reconnaissance vehicles. He has served tours of duty in Germany, Jamaica and Afghanistan, and participated in CF relief efforts during the 1998 Ice Storm, the 2010 G8/G20 Summits, and a number of domestic operations in Ontario. Bio
13994 Jamie Cade – His first Regimental tour (1984–87) was as a Troop Leader with Reconnaissance Squadron and Tank Troop Leader with the Royal Canadian Dragoons in Germany. His second Regimental tour in Calgary saw service with Headquarters and C Squadrons, and as the Regimental Operations Officer. Bio
17312 M.A.J. Carignan – held various positions at the School of Military Engineers and at the Construction Engineering Section in Chilliwack before being transferred to 5 Combat Engineer Regiment (5CER) as Adjutant and then as the Officer Commanding 51 Field Squadron.  Bio
13849 R.M. Caspick – served as a Logistics Officer onboard three of Her Majesty's Canadian Ships including; HMCS KOOTENAY (1988 -1990) which included the historic deployment to Vladivostok Russia, HMCS HURON (1991 on promotion to LCdr) which included her coastal transfer to Halifax for her TRUMP refit, and HMCS PROVIDER (1996) which included her transfer to Halifax and eventual decommissioning. Bio
Since becoming a submariner, 16204 Luc Cassivi has performed various submarine related sea and shore duties notably, Navigation Officer of HMCS ONONDAGA, Navigation and Combat Officer in HMAS ONSLOW and instructor at the Submarine Warfare and Systems Centre in Sydney Australia. Bio
13201 Paul William Catsburg – A Naval Engineer, he sailed in Her Majesty's Ships: Skeena, Annapolis, Qu'Appelle and as Marine Systems Engineering Officer in HMCS Saskatchewan. Assigned to the Canadian Patrol Frigate Program in Saint John N.B. where he participated in the construction of HMCS Halifax.  Bio
13090 Ken Chadder –  was an Exchange Officer with 42 Survey Engineer Group Royal Engineers in the United Kingdom. During his time with the Royal Engineers he mounted major survey operations in Kenya, Belize, Norway and the Falkland Islands. Bio
16206 F.J. Chagnon – has served on 5 deployed operations: Cyprus, Bosnia-Herzegovina, Central African Republic, Kosovo, and Afghanistan. Bio
11591 Robert Champagne – After a tour at CFS Mont-Apica, Québec as Maintenance Officer, he completed a Master's degree in Electrical Engineering at l'École Polytechnique de Montréal and was posted to NDHQ as a Project Officer at the Directorate of Computer Systems – Engineering and Maintenance. Bio
9910 Stephen Christensen – served as an infantry officer, commanding at platoon and company levels with First and Second Battalions of The Royal Canadian Regiment. He commanded the Royal Canadian Regiment (Central Area) Battle School from 1993-1995.  Bio
15492 D.B. (Dave) Cochrane – On February 12th, 2010, it was announced that he was selected to assume command of 8 Wing Trenton on February 19th, 2010, upon his promotion to the rank of Colonel. Bio