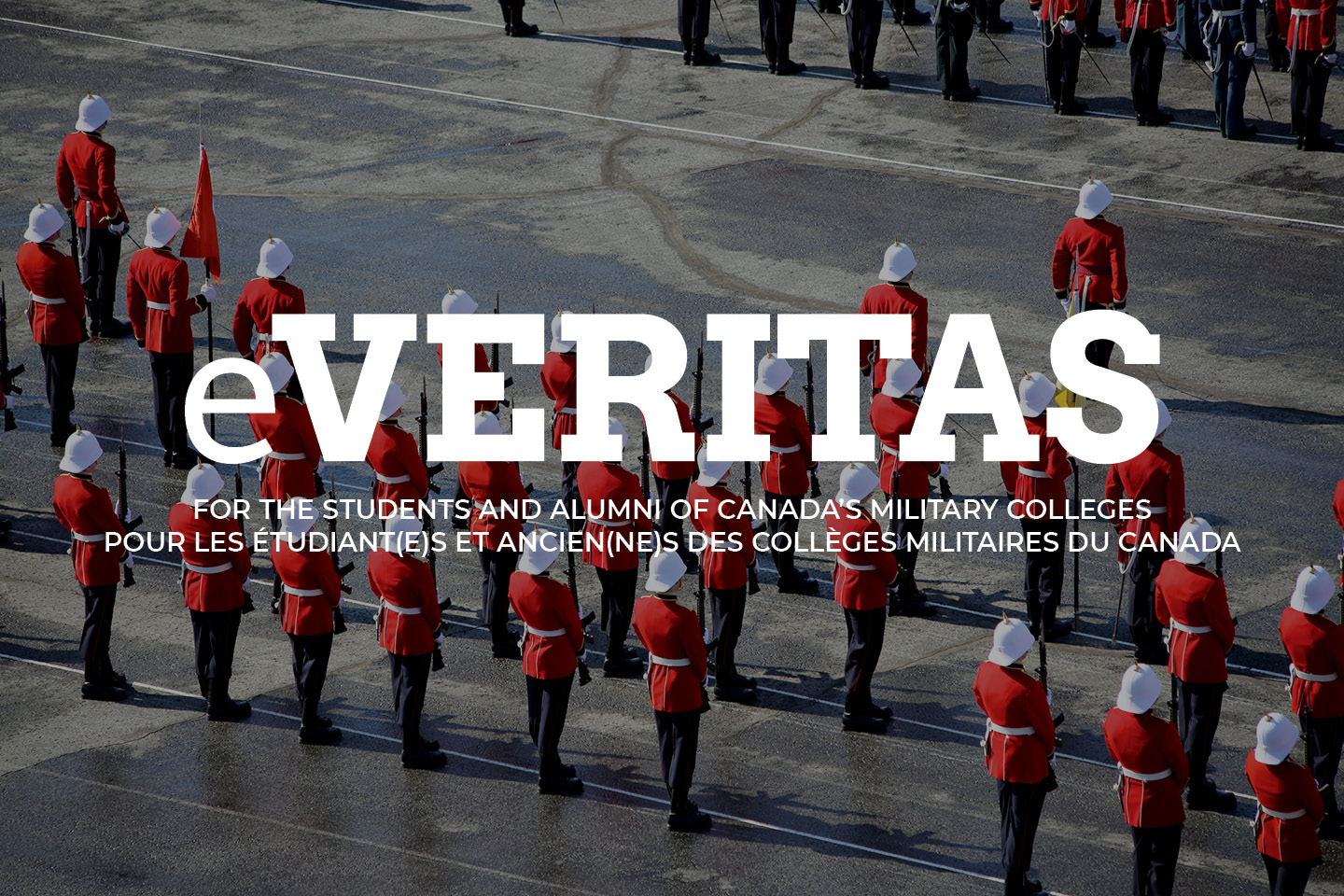 After earning his pilot wings in 1978, he remained at 2 Canadian Forces Flying Training School in Moose Jaw, Saskatchewan as a flying instructor on the Tutor aircraft.
His first operational tour was with the 2 Battalion Royal 22e Régiment in 1985 where he served as platoon commander and duty officer in Cyprus. In the summer of 1987, he was posted to 1st Battalion Royal 22e Régiment at Lahr, Federal Republic of Germany.
Graduated from the Royal Military College of Canada in 1991 with a BA in Economics and as Captain of the Varsity Hockey Team.
Has amassed 4500 flying hours, 2500 of them in the CF-18.
After completing the Aerospace Engineering Officer Basic Course in Borden, he was posted to 441 Tactical Fighter Squadron in Cold Lake, AB.
On September 12, 2005, was appointed the founding Commander of the newly created Canadian Special Operations Forces Command (CANSOFCOM).
His international appointments and deployments include Force Protection Officer (CF Europe in Lahr Germany), CF Liaison Officer to the United States Joint Forces Command (Virginia) – responsible for CF involvement in US Transformation at the Joint and Combined level, and CF engagement in the Multi-national Interoperability Council, deputy National Liaison Representative to NATO's Allied Command Transformation (Norfolk Virginia), and Canadian Defence Attaché to Germany, Austria and Switzerland
In 1994, his family, furniture and effects moved from Europe to Victoria while he returned to Halifax as the Supply Officer on board HMCS ALGONQUIN part of the coastal transfer crew finally arriving in Esquimalt six months after family and F&E.
Commanded 731 Communication Squadron Shilo, Manitoba from July 1996 to July 1998 and was double-hated for one year as the Base Technical Services Officer with responsibilities for Base Transport, Supply and Maintenance.
In July 2007, he took over as Commanding Officer of 430 Tactical Helicopter Squadron in Valcartier, Québec. After nine months of readiness training, HE deployed to Kandahar to command the Canadian Helicopter Force Afghanistan – CHF (A) – in combat. He was awarded the Meritorious Service Cross in relation with this operation.
In 2007, he was posted to the SHAPE Military Cooperation Division as Program Development Officer for Balkan and Eastern European PfP nations.
Took command of the Logistics and Engineering division at 3 Wing Bagotville in July 2006. During his first year, he was deployed to Bosnia-Herzegovina to command Task Force Balkans and its Operations Bronze and Boreas.
BIO – FULL VIEW CLICK
11336 Manfred Arndt – After earning his pilot wings in 1978, he remained at 2 Canadian Forces Flying Training School in Moose Jaw, Saskatchewan as a flying instructor on the Tutor aircraft. Bio
14851 Gregory Burt – His first operational tour was with the 2 Battalion Royal 22e Régiment in 1985 where he served as platoon commander and duty officer in Cyprus. In the summer of 1987, he was posted to 1st Battalion Royal 22e Régiment at Lahr, Federal Republic of Germany. Bio
17793 Bob Auchterlonie – Graduated from the Royal Military College of Canada in 1991 with a BA in Economics and as Captain of the Varsity Hockey Team. Bio
16068 Todd Balfe has amassed 4500 flying hours, 2500 of them in the CF-18. Bio
19788 M.R. Barker – After completing the Aerospace Engineering Officer Basic Course in Borden, he was posted to 441 Tactical Fighter Squadron in Cold Lake, AB.  Bio
12491 David E. Barr – On September 12, 2005, was appointed the founding Commander of the newly created Canadian Special Operations Forces Command (CANSOFCOM). Bio
M050 Tony Battista –  His international appointments and deployments include Force Protection Officer (CF Europe in Lahr Germany), CF Liaison Officer to the United States Joint Forces Command (Virginia) – responsible for CF involvement in US Transformation at the Joint and Combined level, and CF engagement in the Multi-national Interoperability Council, deputy National Liaison Representative to NATO's Allied Command Transformation (Norfolk Virginia), and Canadian Defence Attaché to Germany, Austria and Switzerland. Bio
12770 Pierre Bédard – In 1994, his family, furniture and effects moved from Europe to Victoria while he returned to Halifax as the Supply Officer on boardALGONQUIN part of the coastal transfer crew finally arriving in Esquimalt six months after family and F&E. Bio
14180 J.D. Bernier – Commanded 731 Communication Squadron Shilo, Manitoba from July 1996 to July 1998 and was double-hated for one year as the Base Technical Services Officer with responsibilities for Base Transport, Supply and Maintenance. Bio
14681 J.A.M.Bigaouette – In July 2007, he took over as Commanding Officer of 430 Tactical Helicopter Squadron in Valcartier, Québec. After nine months of readiness training, HE deployed to Kandahar to command the Canadian Helicopter Force Afghanistan – CHF (A) – in combat. He was awarded the Meritorious Service Cross in relation with this operation. Bio
12503 Jocelyn Boucher – In 2007, he was posted to the SHAPE Military Cooperation Division as Program Development Officer for Balkan and Eastern European PfP nations. Bio
15729 André Boucher took command of the Logistics and Engineering division at 3 Wing Bagotville in July 2006. During his first year, he was deployed to Bosnia-Herzegovina to command Task Force Balkans and its Operations Bronze and Boreas.  Bio