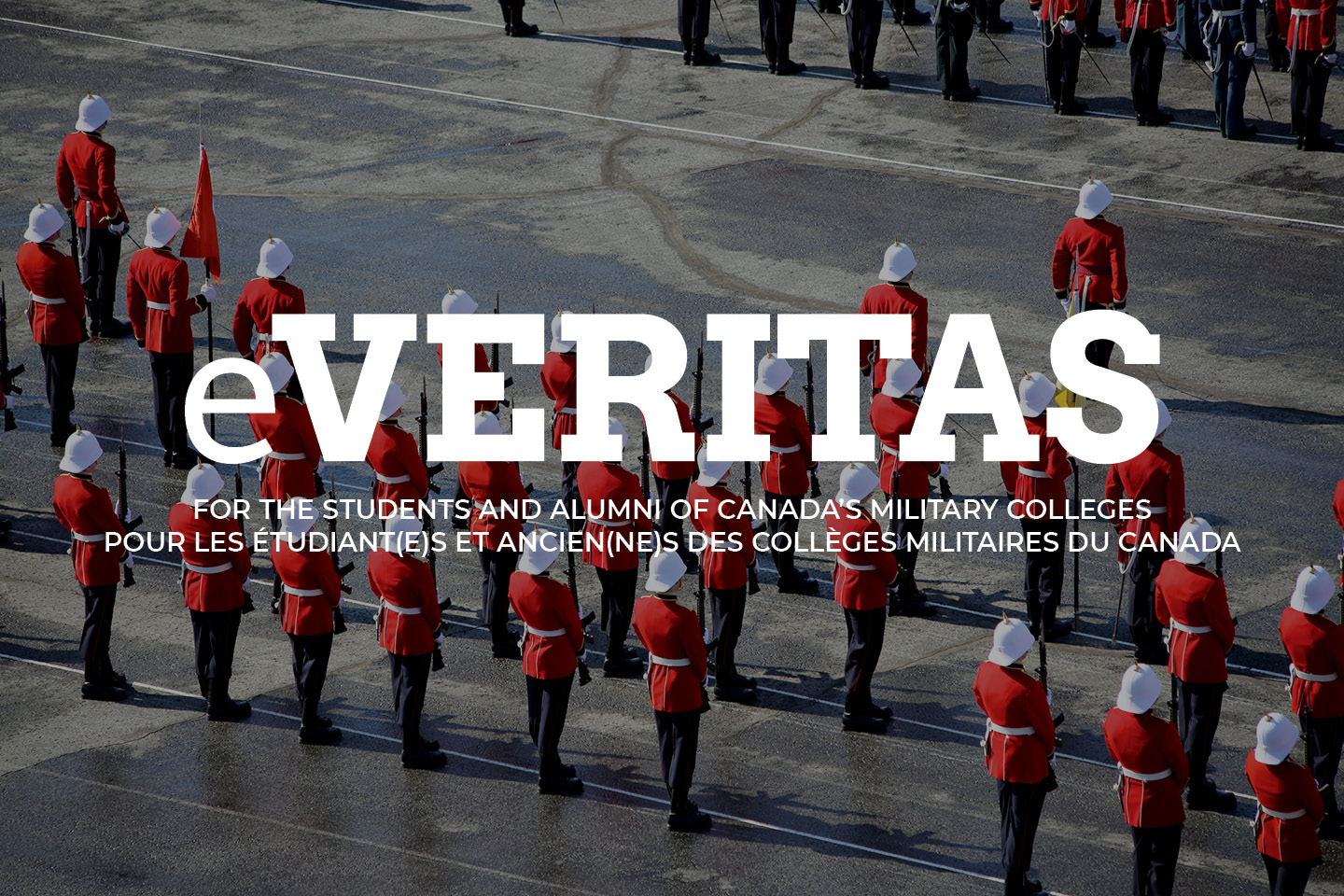 Good day, Dr. Phil Bates,
I just wanted to let you know of the Engineering Successes by RMCC engineering students at last night's Annual Professional Engineers of Ontario (PEO) Student Papers Competition. The competition was sponsored by the PEO Kingston Branch in association with the Institution of Engineering and Technology (IET). The competition affords undergraduate students an opportunity to present work they have conducted, typically as part of a final year thesis or design project, that is relevant to the practice of engineering. This year there were 13, high-rate submissions from RMCC and Queen's University that spanned the various engineering disciplines. A committee of distinguished judges selected 6 of those submissions for the presentation portion of the competition. Of those chosen, four entries were from Queen's University while two were from RMCC. The teams and individuals involved are attached to this e-mail.
The two groups that were representing RMCC Engineering won 2nd and 3rd prize at the competition:

2nd Place, from the Civil Engineering Department was represented by: OCdts Yung-Ku Kang, Justin Gardiner, Brandon Pinkney, Tyler O'Connor and Rob Teremchuk, with their presentation entitled "CFB Greenwood Bridge Replacement Project"; and,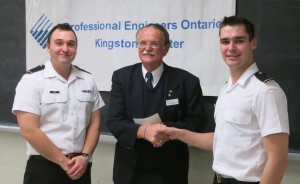 3rd Place, from the Mechanical Engineering Department was represented by: OCdts Lloyd Hicks and William Hynes, with their project "Canadian Patrol Submarine: Structure and Propulsion System".
Note: The gentleman presenting the prize money is 6910 Dr. Doug Hamilton, PEO Kingston Chapter President.
Both these presentations were excellent examples of the application of engineering principles in support of CF and DND interests and of the first-rate level or research and engineering design that is being conducted at RMCC.
I would also like to note the part that 22849 Capt Matt Arndt (RMCC, Civ Eng) played in the successful organization of the event; his efforts were key in organizing and in the execution of the event itself.
Again, I would like to congratulate you, and RMCC for these successes as well as your on-going support of these venues. Photos were taken of the event and will be made available shortly.
Best Regards,
Nicholas
Nicholas Vlachopoulos, PhD, CD, PEng, PE(Gr)
Director & Educational Sub-Committee Chair
PEO Kingston Chapter
Tel: (613) 541-6000 ext 6398