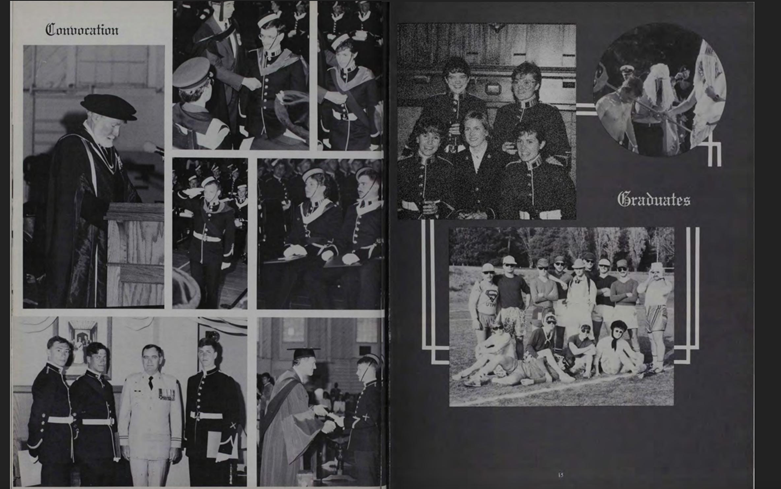 Dear Graduates, newly promoted Lieutenants and Sub-Lieutenants,
As someone who joined the Canadian Armed Forces in 1984, in a time when global thermonuclear war seemed like a real threat, and who graduated from Royal Roads Military College in 1988, in the same year that four cadets died in off the coast of Vancouver Island a tragic accident aboard a private aircraft (on a day that I have never forgotten), I believe I have a lot in common with you.
Looking back to May 1988, while I was happy to celebrate the achievement of earning my degree in strategic studies, and to finally march off the parade square feeling proud of how we had performed, my mind was looking forward eagerly to completing my Infantry occupational phase training, and to finally joining an operational unit as a platoon commander.  Sure, I was happy to party with my friends, and to find time to play some rugby that summer.  But I was anxious to meet the soldiers that I would command.
When that day finally arrived, in August 1988, with the 3rd Battalion the Royal Canadian Regiment, in Baden-Soelligen, West Germany, I was at a lost for words.  On the morning that I met my platoon, the second-in-command introduced me.  "Troops, here's your new officer, Mr. Stevenson."  He paused, I nodded.  He paused again and said, "remember his face, now carry-on."  When that moment came, I had no wise or inspiring words to say that fit with the moment.  But over the course of the next three years, I listened to the non-commissioned officers and the soldiers; we grew together as a team, we won competitions, and I grew more comfortable as a leader.
Today, I look back on a nearly 15-year career in the Forces, and some 20-years as a federal public servant.  I never attained the specific ambitious goals that I held in 1988 (i.e., never served in the Canadian Airborne Regiment, and was never a Commanding Officer), but I achieved so much more.  I learned how to adapt and grow, first as an intelligence officer, then as a policy analyst, as an executive leader, and ultimately as a leader at the institutional level.  I never dreamed of being an assistant-deputy-minister, but I spent 13 years as one.  I had no real idea of my potential.
When I look back, I know that the foundation of my character came from the values my parents (a teacher and a nurse) passed to me.  But the catalyst for my ability to accept responsibility for leadership, and to learn, to continually adapt, and to grow as a leader, was my education and experience at Royal Roads Military College.  It seems simplistic to say that I was guided by our motto of "Truth, Duty, Valour", but it is true.  There was a lifetime of challenges, of difficult choices, of sacrifices…everything took effort, and I achieved none of it on my own.
As you graduate, I know you will always remember your departed friends.  I know that you will lead, continue to learn and to grow.  I am confident that your contributions to the Forces and Canada will exceed your expectations.  Congratulations!
Truth, Duty Valour,
16598 Scott Stevenson,
RRMC 1988