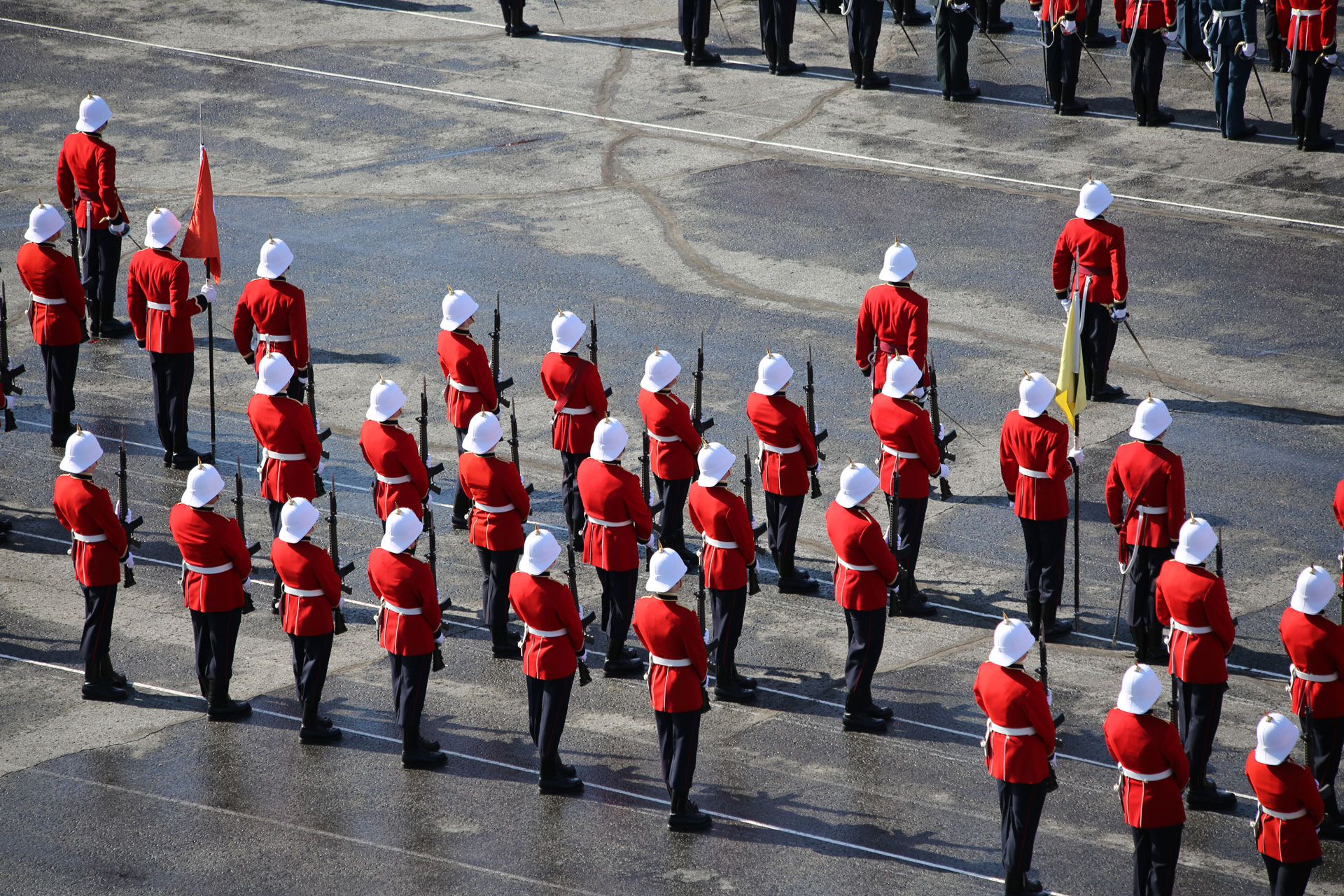 x
e-veritas has been given permission to publish excerpts of 5105 Doctor J. L. Granatstein's (CMR RMC 1961) interviews (1991-1993) for "The Generals: the Canadian Army's Senior Commanders in the Second World War". 5105 Doctor J.L. Granatstein fonds are at the National Defence HQ Directorate of History and Heritage.
x
x
_______________________________________________________________________________________________________
816 Lieutenant General Kenneth Stuart C.B., D.S.O., M.C.
Marguerite Stuart Shortreed, the daughter of Gen. Kenneth Stuart, was interviewed by 5105 Doctor J.L. Granatstein in Toronto on 26 Feb 1991.
816 Lieutenant General Kenneth Stuart C.B., D.S.O., M.C. (1891-1945) graduated RMC 1911. He was commissioned RCE 1911. He served as GSO1 at RMC 1934-7. He was a professor of tactics at RMC 1937-8. He was director Military Operations and Intelligence 1938-9. He served as the Commandant of RMC on 15 October 1939-40. He was deputy chief of the General Staff 1940-1. He was vice-chief of the General Staff 1941. He was chief of the General Staff 1941-3. He was chief of staff Canadian military headquarters, London 1944. He died in 1945. Source: Preston 'Canada's RMC: A History of the Royal Military College'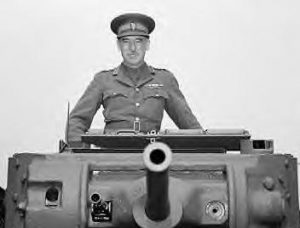 On Gen Ken Stuart's mother:
Mrs Stuart (Gen Ken Stuart's mother) lived with the Stuarts for 18 years between the wars and travelled with them everywhere (except on UK posting), and she alternated Xmas with them. Mrs Stuart had had a hard life. Her husband died while Ken was at RMC. Another son was KIA in WWI (and Ken spent 4 days looking for his remains on the battlefield–but there were none.) And her two daughters died young of disease. But she doted on Ken, loved his wife, and their children.
On Gen Stuart (RMC 1911):
To his daughter, he was gentle, kind, and mild-mannered. He was a good athlete and tennis player. Stuart married his wife in the UK during WWI. His wife worked as a volunteer in a Folkestone hospital. This was a love match, though she thought her mother had a hard life during the war, what with separations. The Stuarts were very social, liked Sunday night parties and to drink, clubs, play sports, ride. He could also stand on his head and drink–something he taught others to do in the mess. They always had a girl to help in the house and a batman. Stuart was bilingual, like his mother. He used to laugh and say he spoke patois. They had close friends in Quebec City from a posting there. She thought of her father as an intellectual–read all the time, wrote at night at home. He was non-political–"in the army you never hade any politics"-and never said for whom he voted. Certainly, he didn't like the press–never got anything right. He would be misquoted and would say to his wife, "I didn't say that."
On RMC:
General Stuart loved RMC, but felt it had to be a degree granting institution. This got him into fights with professors when he was GSO l. He was very popular with cadets and was made an honorary member of the class of 1936. She remembers him being hauled out of bed and driven through Kingston in his pyjamas which would only happen if he had been loved. But there was little cash, and she was sure her father worried over this. For example, when he became RMC Commandant, he had to get Ottawa to furnish the residence–they simply didn't have the furniture or $ to do so. When Stuart was at RMC as Commandant and war started, "he literally marched to Ottawa and demanded a place". The Stuarts were about to go over to UK when the buzz bombs started and Stuart wouldn't permit this.
On 2608 Group Captain (Ret'd) Victor CH Stuart (RMC 1937):
Gen Stuart was a true monarchist/imperialist. He had been brought up that way and so were his kids. When her brother 2608 Group Captain (Ret'd) Victor Stuart's (RMC 1937) son was born, Stuart was having breakfast with George VI. Stuart told the king, and had the monarch propose a toast to the child.
Her brother Victor read about their father's death (from leukemia in 1945) in the newspaper while in Burma since the family didn't know where he was to notify him. Gen Stuart's wife and daughter weren't allowed to go grave side, as military custom demanded. They watched in a limousine while the military parade went by.
You can read a previous article on 816 LGen Kenneth Stuart HERE.
(Researched by E3161 Victoria Edwards)