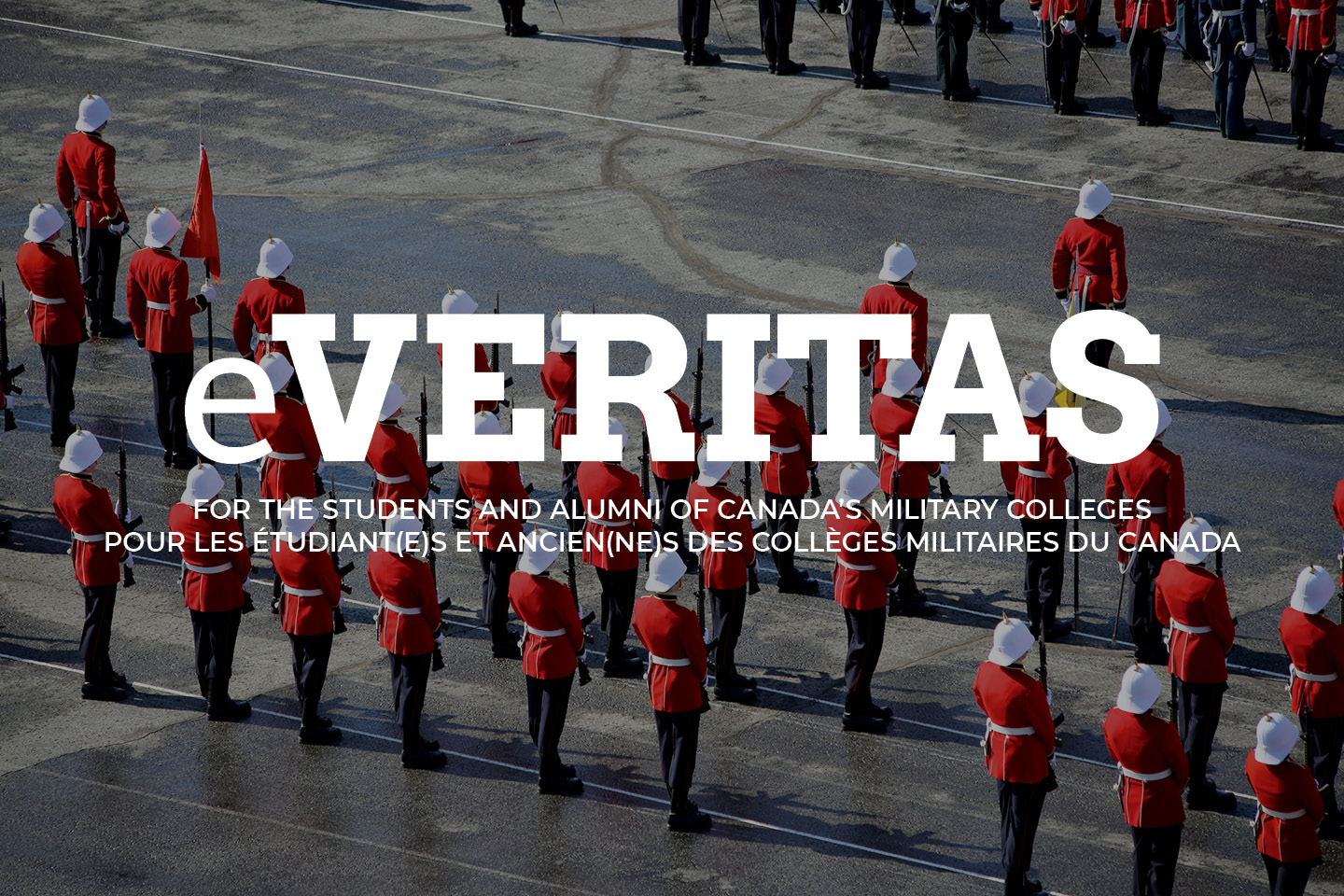 Photography Club Big Plans for the Future
By: 26670 NCdt II Katherine Silins
With the fast pace of life at the College, the days and weeks can sometimes blend together. It seems like First Year Orientation Period (FYOP) just ended, but the semester is already halfway over. Luckily, one dedicated club at the College has the important role of capturing the moments that make up an event, a month, a year at RMC. The Photography Club can be seem at most College events, bravely scurrying across the parade square, climbing to heights or getting down low to capture that "perfect shot". Their work is proudly featured online, weekly in issues of e-Veritas and in a student-produced RMC calendar which currently hangs in the kitchens and offices of many families across Canada.
This expertise and skill behind the lens does not come without commitment and effort. Led fearlessly by President OCdt Dan Ryan (III) and Vice President OCdt Kai Zhao (III), the 15-member club meets weekly to hold hands-on tutorials featuring different shooting styles and technical information from experienced members. They also hold film development events which involve visits to a darkroom to learn how to print and develop film. Even though the Photography Club functions exclusively digitally, it is important to understand the effort required to develop film.
Although only in the second year of operation, the Photography Club has many plans for the future. The development of a permanent club studio space to serve as a home base for the club to set up and use newly purchased equipment would greatly improve its permanency. Hopefully, in the future, the club will gain more members and continue to serve an important role in the College, one photograph at a time.
Ed note: The Photography Club for the second yer in a row have put together a high quality and informative calendar. To purchase the 2014 versions, readers are invited (encouraged may be a better word) to contact:
Dan Ryan s26346@rmc.ca  or Kai Zhao  s26549@rmc.ca