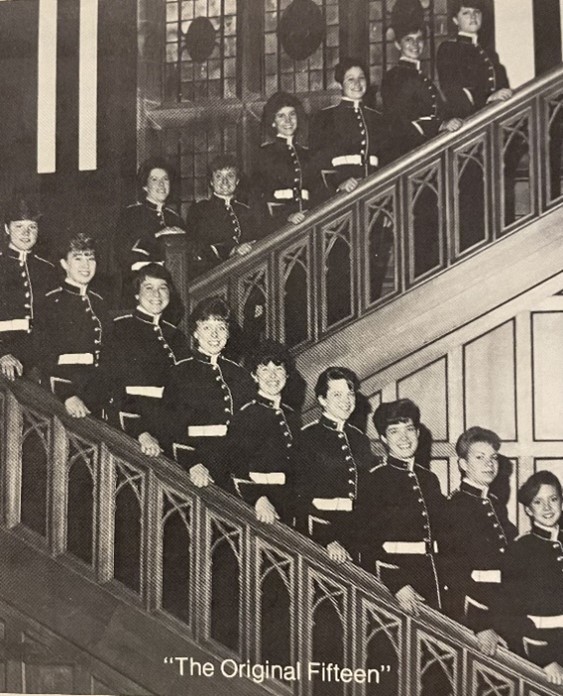 Attention – attention: class of 1988
Your attention is requested to a brief update on our Class Fund that was launched in August 2021, which aims to promote diversity and inclusion of under-represented groups and promote reconciliation with Indigenous peoples at the Canadian Military Colleges.
We plan to raise funds annually and financially support projects that meet our Class Fund purpose. The balance of our fund, is approximately $14k, and we are aiming to reach $30k before our next reunion. Our 35-year reunion is in less than 11 months away.  Can we reach this goal before our reunion?
We currently stand 51st in terms of all-time Class giving, and we're sitting 15th in the annual Battle of the Classes, which is running to December.
There is a lot of work going on in the CAF and at the Colleges towards these objectives, but public funding from the Department of National Defence only goes so far.
We're developing a plan to annually support student-led projects to promote diversity and inclusion. The students have good ideas of how to make their colleges more inclusive, more representative of today's society, and more respectful for everyone.You can give them a hand, by donating here: https://www.rmcalumni.ca/en/donate-today/class-giving/class-of-1988/
If you're looking for more information on our Class Fund, please contact your class secretary or major de classe.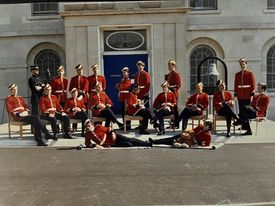 ---
Promouvoir la diversité, l'inclusion et la réconciliation: Mise à jour sur le fonds accumulé relatif à la Promotion de 1988 des Collèges militaires royaux (Kingston, St-Jean et Royal Roads)
Attention – attention: Promotion de 1988
Nous demandons votre attention pour une brève mise à jour relative à notre fonds de la promotion, qui a été créé en août 2021, visant à promouvoir la diversité et l'inclusion des groupes sous-représentés ainsi que la reconciliation avec les peuples autochtones aux Collèges militaires canadiens.
Nous planifions soulever des fonds annuellement et de financer des projets qui rencontrent les buts de notre Fonds de Promotion.
Le solde de notre fonds est d'environ 14 000$, et nous espérons atteindre 30 000$ avant notre prochaine réunion.   Il ne reste plus que onze mois avant notre réunion des 35 ans de la promotion de 1988. Pouvons-nous atteindre cet objectif avant notre réunion?
Nous sommes présentement au 51e rang des dons totaux de toutes les promotions, de tous les temps, et 15e dans la Bataille des promotions qui continue jusqu'à la fin décembre.
Il y a beaucoup d'effort déployé dans les FAC et aux Collèges pour rencontrer ces objectifs, mais les fonds publiques du Ministère de la défense nationale ne sont pas suffisants.
Nous somme en train de développer un programe pour financer, de façon annuelle, des projets conçus par les étudiants(es) visant la promotion de la diversité et l'inclusion. Les étudiants(es) ont de bonnes idées pour rendre leurs collèges plus inclusifs, plus représantatifs de la société d'aujourd'hui, et avec plus de respect à tous et toutes. Vous pouvez les soutenir en faisant un don: https://www.rmcalumni.ca/fr/donate-today/class-giving/class-of-1988/
Si vous désirez plus d'information au sujet du fonds de notre promotion, veuillez communiquer avec votre secrétaire de la promotion ou votre major de classe.