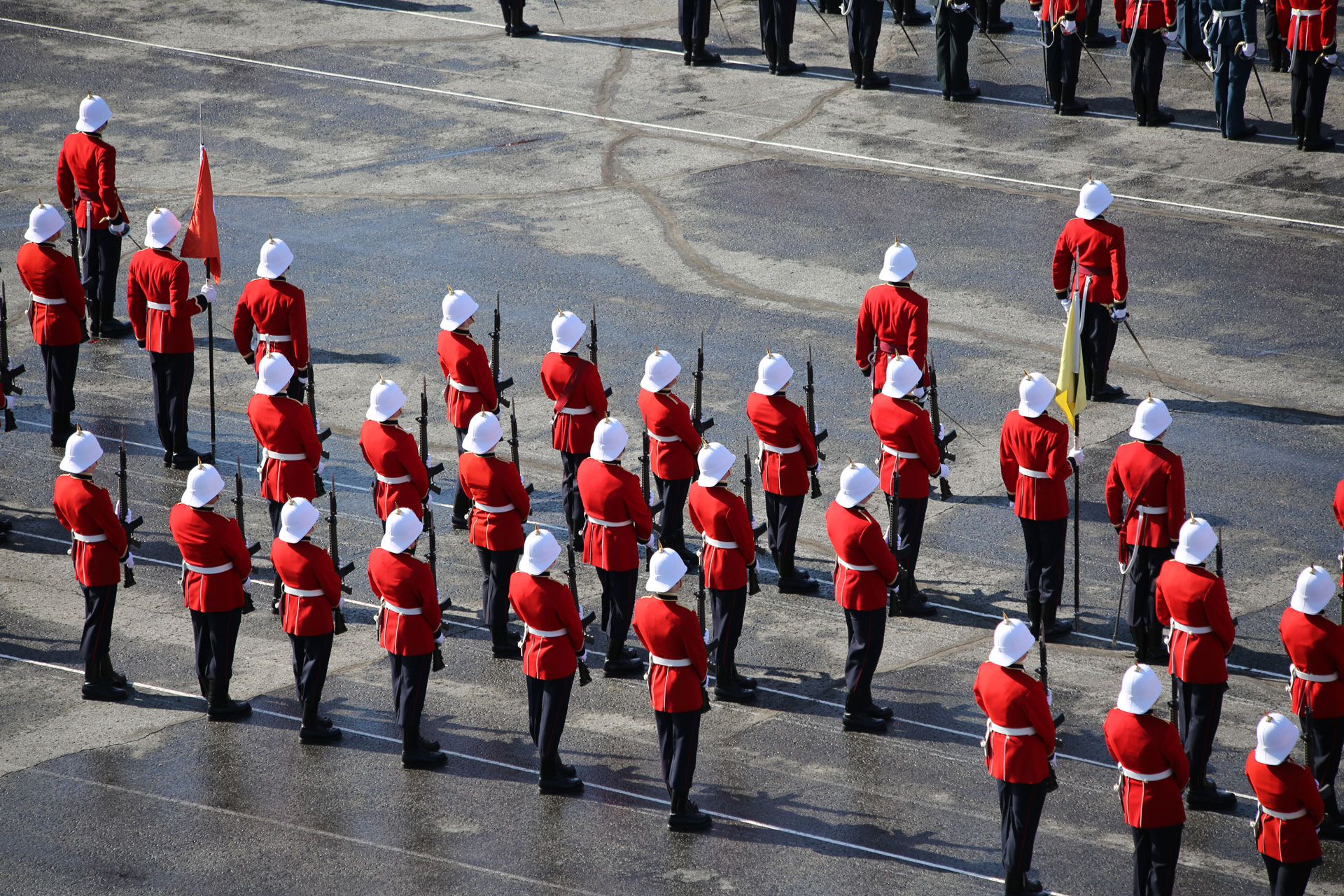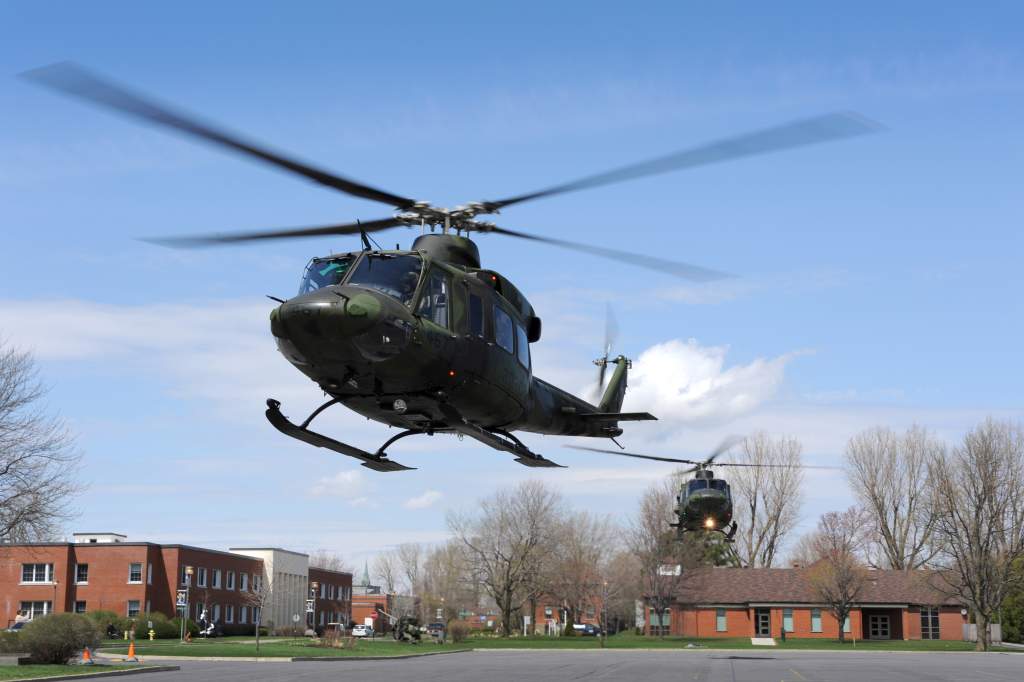 Le CMR Saint-Jean évacue ses élèves-officiers
Un article de Marie-Claude Leblanc
Depuis maintenant plus d'une semaine, un grand nombre de régions du Québec sont touchées par des inondations résultant de la crue printanière. Situé au bord de la rivière Richelieu où plus de 2000 résidents sont affectés par les pires inondations depuis 150 ans, le site du Collège militaire royal de Saint-Jean (CMR Saint-Jean) est partiellement couvert par près de 20 cm d'eau par endroits en ce vendredi 6 mai. Les experts de la sécurité civile ayant émis des informations à l'effet que la situation risque de s'aggraver considérablement dans les prochains jours, le Commandant du Collège, le Colonel Guy Maillet, a décidé de procéder à l'évacuation des membres de l'unité afin d'assurer l'opérabilité du CMR Saint-Jean.
Planifiée en plusieurs phases en collaboration avec le, 5e Groupe de soutien de secteur (5 GSS) la priorité a été donnée à l'évacuation des élèves-officiers et des membres de la division des études afin de s'assurer que la période d'examen de fin d'année débutant le jeudi 5 mai se déroule dans les meilleures conditions. Les 150 élèves-officiers du Collège ont donc plié bagages dès le 4 mai afin d'être relocalisés à la Garnison Saint-Jean. La situation est surveillée de près par la Corporation du Fort St-Jean, le CMR Saint-Jean et le 5 GSS afin de d'évaluer les risques et faire tout ce qu'il faut pour préserver les infrastructures.
Un peu plus tôt cette semaine, les autorités civiles provinciales ont formulé une demande d'assistance au Forces canadiennes, et environ 500 militaires provenant principalement de Valcartier se déploient actuellement dans la région de St-Jean-sur-le Richelieu. Ainsi, le terrain de parade qui accueille habituellement à ce moment de l'année les pratiques assidues des élèves-officiers en vue de la parade de fin d'année s'est transformé en héliport pour les circonstances et accueille aujourd'hui les hélicoptères de la FO-DOM.
Evacuation at RMC Saint-Jean

Officer Cadets at the Royal Military College in St-Jean had to be evacuated to a neighbouring garrison. About 150 of the young officers are preparing for important exams in a few days and military spokesmen say they need a dry space to prepare. The army says the college consists of buildings with offices and classrooms, and not vital military equipment like planes and tanks.

The waters have already risen onto parts of the grounds belonging to the college, which is located on the banks of the Richelieu River.

Premier Jean Charest announced in the national assembly 4 May 2011 that he is asking the Canadian Forces for help in dealing with floods southeast of Montreal. Heavy rains have wreaked havoc in the Monteregie region and have forced about 1,800 people from their homes.

Various communities have been affected, including St-Jean-sur-Richelieu. The army itself has not been immune to the trouble caused by flood-waters – which are also encroaching on a military installation.

The cadets are evacuating this evening 4 May 2011 to the Leadership and recruit school 4km away. The cadets have already started their spring exams. They will study on 5 May 2011 and carry on with the exam schedule from Friday May 6 until Wednesday May 10, 2011.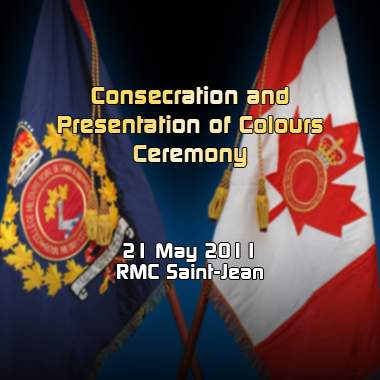 Aucune décision n'a encore été prise à savoir si la Cérémonie de consécration et de présentation des drapeaux consacrés présidée par le Gouverneur général du Canada aura quand même lieu le 21 mai prochain.
Due to the current serious flood situation – no decision has been made at this time on exactly where the 21 May, Ceremony will take place.  As the date draws closer details will be announced.