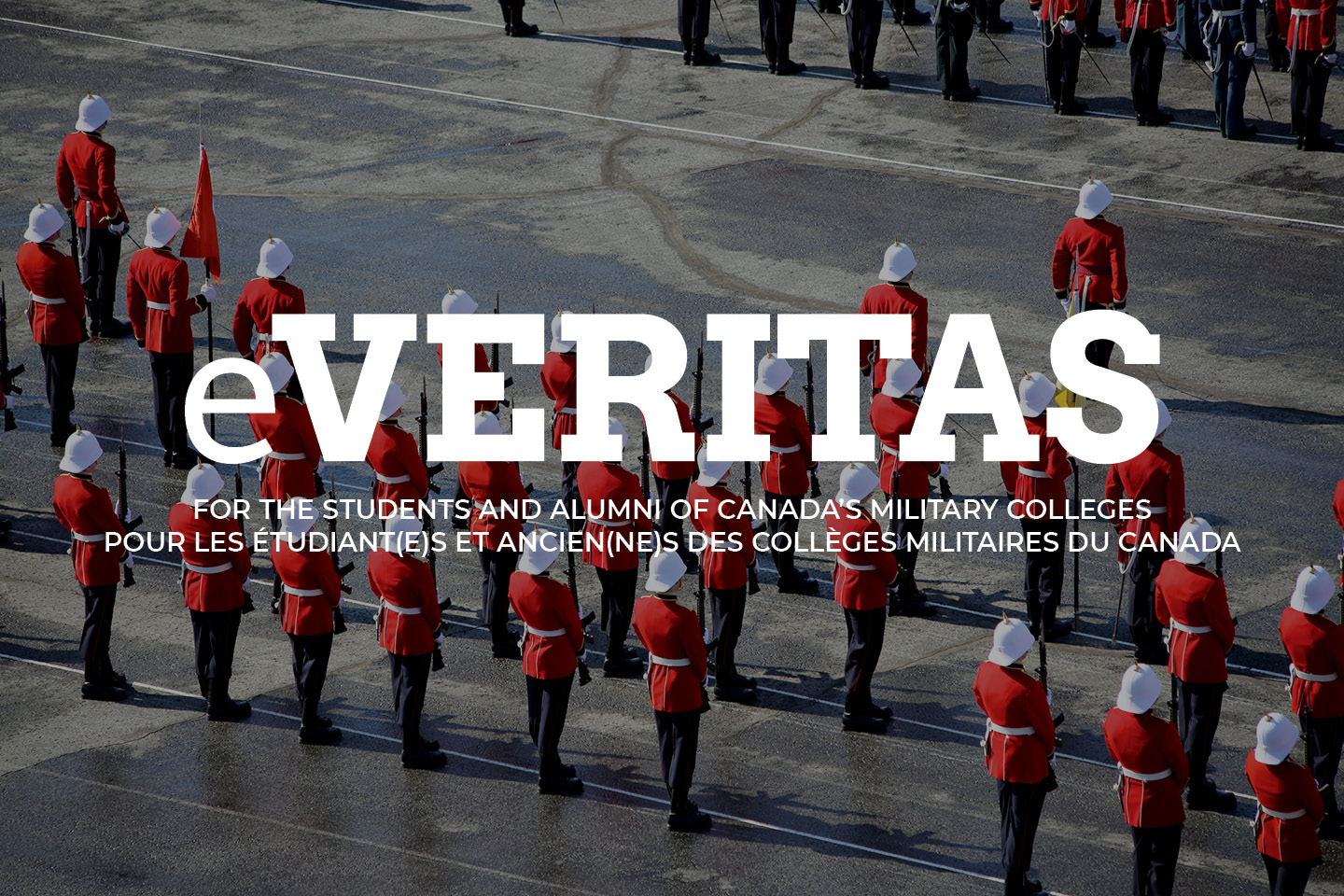 Article and photos by 25782 OCdt Brandon Friesen
On Friday, November the 18th, the RMC Band performed its annual Christmas Concert. The event had a huge turnout, filling up the Cadet Mess with RMC staff, students, and civilians eager to hear musical pieces both familiar to the season and famous in popular culture. The Band donated all of its proceeds to United Way, generating a thousand dollars for the charity in one night!
Among the excellent compositions by the Brass & Reed Band were Night on Bald Mountain by Modest Mussorgsky and familiar superhero tunes such as John Williams' "Superman" and Quincy Jones' "Soul Bossa Nova". Next, the Stage Band performed "The Jazz Police", "Yesterday", and "Livin' On A Prayer". During "The Jazz Police", Paul Goddard, Eddie O'Handley, and Jeriel Soriano each performed a brilliant solo on their respective instruments. The choir rounded things off later with a musical rendition of "In Flanders Fields" and "Christmas Time Is Here."
Santa Claus himself could not take it upon himself to miss anything with the word "Christmas" in it, so he showed up much to the surprise and amusement of all present. Naturally, the children came up to the stage and sat on his lap; each one received an early Christmas present. Even the RMC Commandant, BGen Tremblay could not resist the opportunity to participate. He received a very thoughtful "Commandant's Tool Kit," which was most likely to come in useful repairing any part of the College that might be damaged by the aftermath of Christmas Ball the following day.
This marks the last year that MWO Martin Huppé will serve as Band Officer, as he will retire the 12th of February, 2012 and be replaced by MWO Chris Embree. He was honoured with words of respect and praise, as well as parting gifts, from the officer cadets and naval cadets under his charge.
The concert finished with a sing-along of Christmas favorites like "Jingle Bells", "Mon Beau Sapin", "Rudolph", and "We Wish You a Merry Christmas." All-in-all, the night was a huge success and great reminder of the College's musical talent. We look forward the next concert in Spring of 2012!