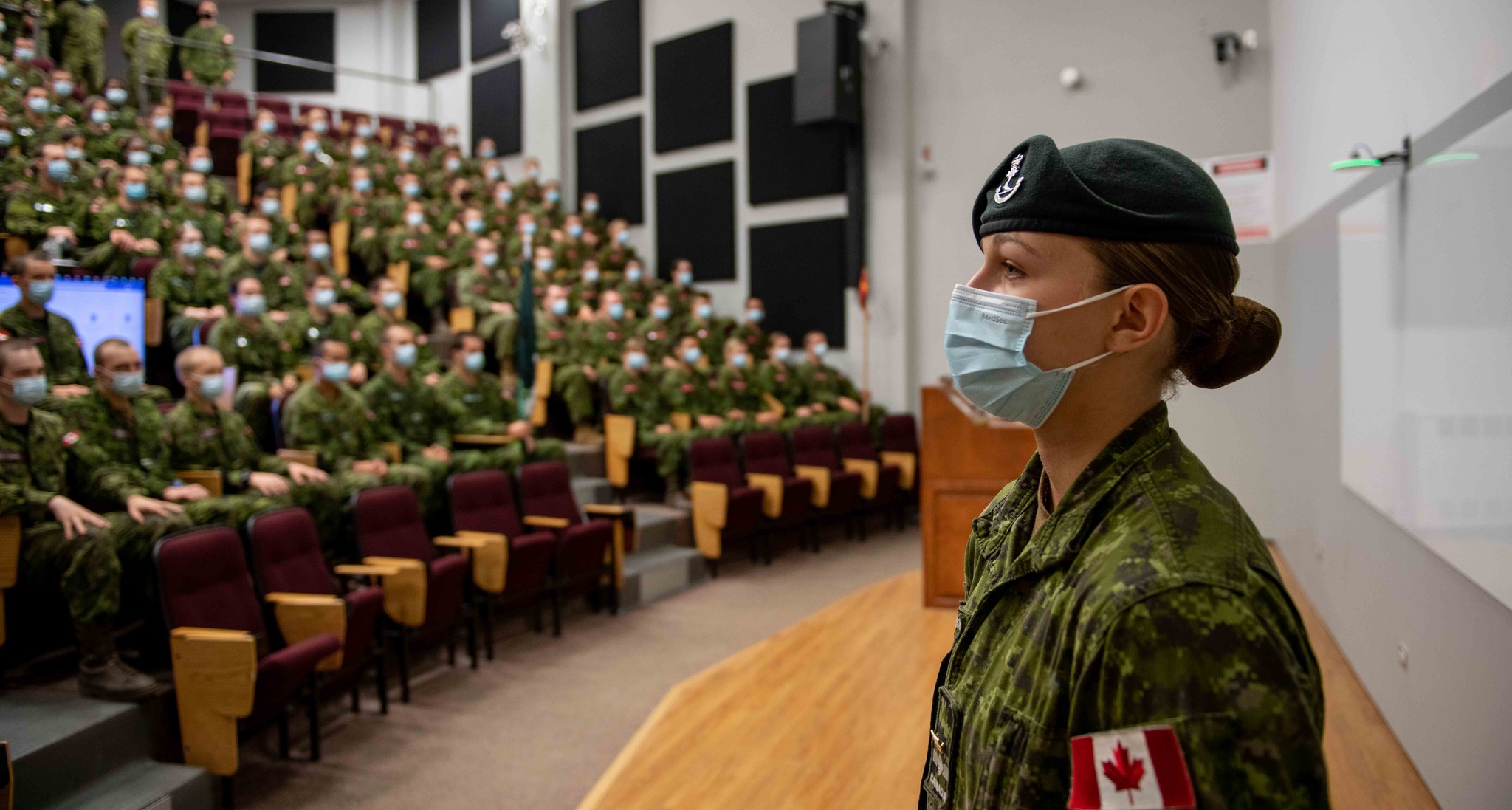 Article shared from RMC Saint-Jean Facebook Page
This week (5 August), senior officer cadets and naval cadets attended several presentations to be well prepared for the arrival of new N/OCdts. The FYOP will allow new N/OCdts to familiarize themselves with their new living and study environment. Follow their journey until August 27 with the Obstacle Course and Badging Ceremony!  Congratulations on the 70th Anniversary 1952-2022!
---
Cette semaine (5 Août) , les élèves-officiers et aspirants de marine seniors ont assisté à plusieurs présentations pour bien se préparer à l'arrivée des nouveaux élof et aspm. Le POPA permettra aux nouveaux élof et aspm de se familiariser avec leur nouvel environnement de vie et d'études. Suivez-leur cheminement jusqu'au 27 août avec la Course à obstacles et la Cérémonie de remise des insignes!  Félicitations pour le 70e anniversaire 1952-2022 !
---
RMC Saint-Jean Homecoming 26-27 August
You have until August 23rd to join us at the TGIF. Come and witness the introduction of the members of the 3 classes who made, and will make, their entrance into the old brigade. Homecoming reunion will be synonymous with joy and fun!
Vous avez jusqu'au 23 août pour afficher présent et venir à l'heure de bonne entente. Venez assister à la présentation des membres des 3 classes qui ont fait et feront leur entrée dans la vieille brigade. Une belle soirée en perspective et les retrouvailles prendront tout leur sens.